‌
The 2016 Class of the Postgraduate Diploma in Media Management (PGDip in Media Management) at the Sol Plaatje Institute (SPI) for Media Leadership at Rhodes University once again resembles a small United Nations of Africa.
Previous classes of this honours degree-level course, the only formal qualification in media management in Africa and the developing world, have come from many African countries and, in one instance, the SPI had a student from France.
Many of these graduates today occupy influential positions in the African and global media.As in previous years, the 2016 class has both working media professionals and recent university graduates whose profiles are featured below: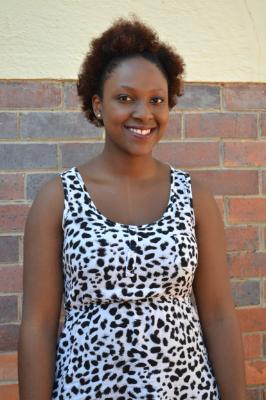 Cindy Fumbata
Cindy Fumbata is 22 years old and is originally from the small settlement of King William's Town in the Eastern Cape Province of South Africa. She holds a Bachelor of Social Sciences from Rhodes University in psychology and sociology and has interests in pursuing consumer psychology as well as an interest in the psychology of media and advertising. She is passionate about psychology because it informs everything around us, particularly where media is concerned, and she is excited to combine the two disciplines. She has held numerous leadership positions during her undergraduate career, including being president of the Christians at Rhodes University for two years, events manager for Christians at Rhodes, as well as serving on committees such as the Voice of Glory and House Committee.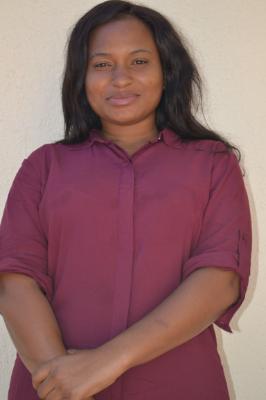 Amukhelani Matsilele
My name is Amukhelani Matsilele. I have a Bachelor of Social Science degree majoring in Legal Theory and Industrial Sociology. As an aspiring entrepreneur in the media industry, I strongly believe that the PGDip in Media Management will equip me with the relevant skills to succeed in the industry. Coming from a completely different academic background, my passion for media management is driven by what appears to be a worldwide growth in interdisciplinary work and I am convinced that pursuing the PGDip in Media Management will place me in a good position to achieve my aspirations.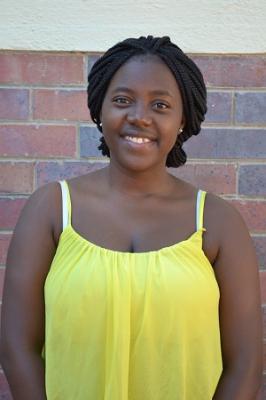 Makungu Baloyi
My name is Makungu Baloyi and I am 21 years old. I am a Rhodes University graduate who holds a Bachelor of Arts degree. I majored in Journalism specializing in radio and organisational psychology. I am passionate about radio, hence I have tutored and I am currently tutoring the second year radio class at Rhodes. I am also passionate about other aspects of the media industry, especially digital and multimedia communication. Enrolling for the PGDip in Media Management course has been one of the best decisions I have made when it comes to my schooling career. This course will help me combine my journalism and organisational psychology knowledge to be more diverse and equip me with practical skills to start my own advertising and multimedia companies. I am inspired by women such as Khanyi Dlomo, who have broken the boundaries and made an impact in such a male- dominated industry. I would love to enrol for a Master's in Business Administration (MBA) or a masters in communication in 2017. I believe in creating a strong and solid foundation with education to ensure the success and security of my career.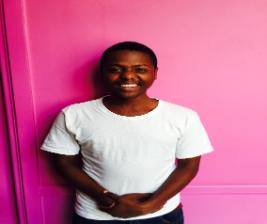 Simamkele Gayika
My name is Simamkele Gayika. I am from Grahamstown. I hold a Bachelor of Arts in History, Organizational Psychology and Politics and International studies from Rhodes University. The PGDip in Media Management qualification will help me to explore my passion for advertising and brand consultancy. With this course and my leadership skills I acquired from Activate Change Drivers' programme, I dream of opening up my own brand consultancy firm that will appeal and create a new space of understanding of South Africa's vast heritage. Branding is an important aspect of how people view your product and I want to use this opportunity to build my brand.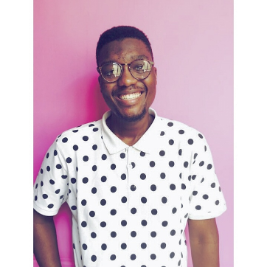 Siyanda Buhle'bezwe Makhubo
Siyanda Buhle'bezwe Makhubo is from Pretoria, Gauteng. He studied for a Bachelor of Social Sciences in Industrial Economics, Sociology and Law at Rhodes. Siyanda has served in a number of leadership positions including being the SRC Hall Representative for Miriam Makeba Hall, SRC Academic Councillor (2014) and finally President of the SRC in 2015. He has also served as a Provincial Executive member in the Eastern Cape for the Methodist Students' Society. Siyanda's interests lie in Economics, Political Economy, History, Media Studies and Languages (he is able to read, speak and write 10 of South Africa's 11 official languages). Siyanda has ambitions to venture into Media, Enterprise, or Competition Law. He has joined the SPI for the PGDip in Media Management with the prospect of gaining the knowledge and skills necessary to be in the media industry. He has been an on-air presenter on a current affairs show for Rhodes Music Radio FM (The Bottom Line), which he also produced between 2013 and 2014. He has also worked for the Rhodes Music Radio as a news presenter and its news editor and head of the news department.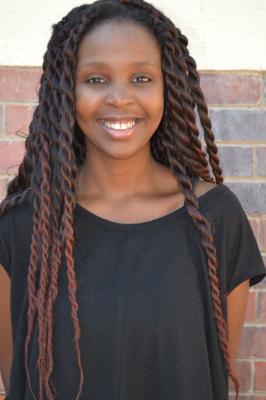 Aphiwe Khambule
Aphiwe Khambule is a dynamic, disciplined and hard-working young lady raised in Kwa-Zulu Natal. She obtained her Bachelor of Arts degree at Rhodes University majoring in Journalism (Communication Design) and Politics and International Relations. She has chosen to do the PGDip in Media management course because she believes it will help her better her understanding of media organizations and give her a more in-depth perspective about the overall media industry, its structure and operations. Some of her hobbies include reading, writing and perfecting her yoga positions. Aphiwe hopes to further her studies by doing her masters overseas. She also hopes to have her own communication company, if not an advertising agency, in the near future.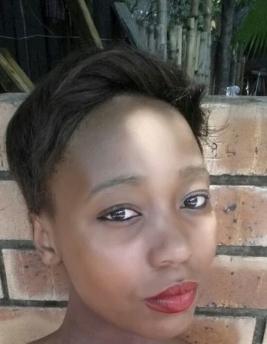 Boitumelo Moima
Boitumelo Moima is a 22-year-old from Limpopo. Boitumelo completed her degree in organisational psychology and journalism in 2015. She considers herself a philanthropist and believes that philanthropy is at the very heart of her calling in life. Her dream is to become South Africa's greatest talk show host and producer. The show she hopes to produce will get South Africa talking about the authentic and often untold truths behind people's lives, both the good and the bad. Boitumelo understands that "you cannot give what you do not have". By doing the PGDip in Media Management course, she hopes to learn as much as she can, acquire skills and the knowledge to be able to give back to South Africa. Part of her dream of wanting to become a talk show host came about when she worked at the current affairs show Cutting Edge of SABC 1. Boitumelo did her vacation work at Cutting Edge in 2013 for almost a month and says that the experience opened her eyes to the untold stories in South Africa and has since wanted to be the one who gives people a media platform to share their stories with others so as to inspire, encourage and hopefully change South Africa -- one story at a time!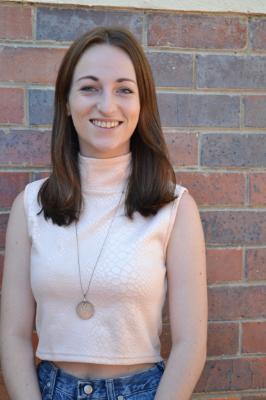 Bridget Penny
Bridget Penny grew up in Port Elizabeth, South Africa, and completed her first degree, a Bachelor of Arts in Drama and History, at Rhodes University in 2015. She believes in the age of career hopping and views the PGDip in Media Management as a great way to kick off her journey, hoping to gain experience in the world of media before moving on to her next endeavour. Bridget hopes that she will ultimately be able to work in a progressive position, using feminism, environmental issues, animal rights and the fulfillment of basic human rights as central themes in her work. She is known for her determination and strength, and her ability to see the value of any experience for the lesson it provides, if nothing else. She recently adopted a puppy and currently considers her life close to perfect, but looks forward to what she could gain from the PGDip in Media Management.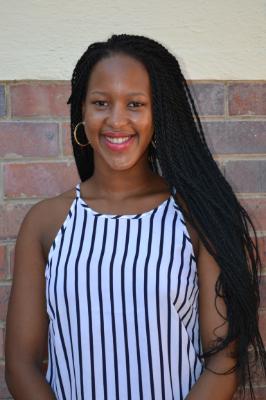 Siyavuya Makubalo
Siyavuya is 23-year-old from Port Elizabeth. She graduated from Rhodes University with a Bachelor of Journalism specializing in television. She is now furthering her studies through the SPI. Siyavuya plans to use the skills and knowledge gained from the Postgraduate Diploma in Media Management to fulfill her dream of owning her own media production company. Through her production firm, she wants to produce documentaries, television shows and films that tackle real life social problems which people face, especially women. Siyavuya is also the teaching assistant at the Rhodes School of Journalism and Media Studies.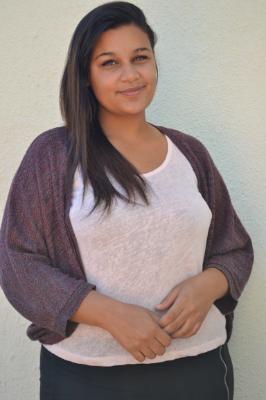 Candice Le' Kay
My name is Candice Le' Kay. I am a 23-year-old Bachelor of Arts graduate. I double-majored in Journalism (radio) and Anthropology. I am originally from George, in the Western Cape, and moved to Grahamstown with the intention of studying journalism in order to pursue a career in corporate governance and media related matters.
I have always had a passion for the arts. In school I actively took part in cultural activities -- be it in debates, drama or public speaking. Although my love for the arts was very prominent at the time, languages was and still is my passion. I am extremely passionate about verbal expression and find strength in my ability to express myself orally, hence the decision to specialise in radio in my third year as a journalism student.
Specializing as a radio student really opened my eyes to the harsh realities of being a journalist. Participating actively in the journalistic practices of Rhodes University's newspaper, Grocott's Mail, and interning at The Herald made me realise that there was a huge difference between working in the media and being a journalist. These experiences opened my eyes and led me to my true passion -- the corporate world.
I started interning at Koeberg, Eskom's nuclear plant in Cape Town, to try to gain experience in the line of work I hope to pursue once I complete the PGDip in Media Management course. I plan on returning to Koeberg this year to gain more experience.
My love to not only learn but lead certainly plays a big role in my life, so I started tutoring journalism and media studies in 2015 to help strengthen my skills as a leader and a teacher.
I do believe that the PGDip in Media Management will teach me to be flexible and versatile and give me the tools to tackle the corporate world in the near future. I hope to work as a spokesperson for a company such as Eskom, SASOL, etc. and climb the corporate ladder to success. My aim is to complete my Masters of Business Administration (MBA) degree at the University of Cape Town and branch out into business administration.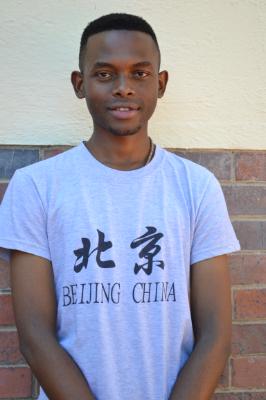 Joseph Minde
Joseph Minde was born in Tanzania, although he grew up in Uganda and Zimbabwe. He started studying towards a Bachelor of Journalism at Rhodes University in 2012 and obtained the degree in 2015.
His passion for journalism stems from his love of writing and reading. Through his years at Rhodes University he discovered that Broadcast Journalism is where he eventually sees himself settling. He is studying for the PGDip in Media Management while also working as a broadcast teaching assistant for second years at the Rhodes University's School of Journalism and Media Studies. He enrolled on the PGDip in Media Management to broaden his understanding of the corporate world of journalism which he views as vital to his success in the media industry.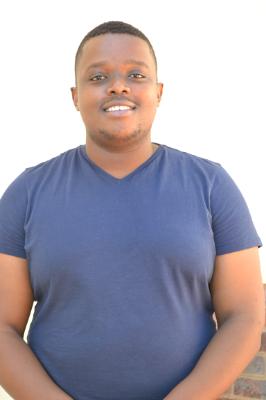 Keitumetse Kekana
Keitumetse Kekana is a freelance photographer, founder of Shakes Photography and former Gauteng North chess player. His keen interest for photography started in 2007, when he got his first camera.
Keitumetse was born in Hammanskraal, a small township north of Pretoria, on the 30 May 1992. He matriculated from Prestige College. He furthered his education at Rhodes University, where he is currently studying towards a Postgraduate Diploma in Media Management. He graduated from Rhodes University in 2015 with a Bachelor of Commerce majoring in Management and Organisational Psychology.
He was raised by his grandparents, who instilled discipline in him and taught him life lessons that no textbook could ever grant. Keitumetse cites his mother as a selfless, heroic and utterly supportive single parent. He is inspired by people like Herman Mashaba and the late Jacob Mphafudi, both of whom -- against all odds -- established themselves as renowned South African businessmen from Hammanskraal. Keitumetse hopes to pursue further studies while establishing himself in the corporate world.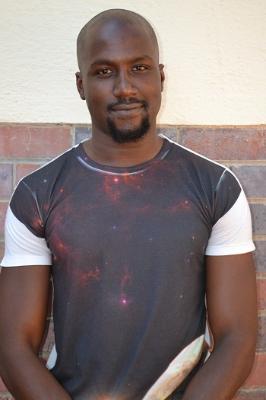 Emanual Patrick Salomao
I was born in Maputo Mozambique and completed my Bachelor of Media Studies at the University of Botswana in 2014. Thereafter I completed my Journalism and Media Studies honours degree at Rhodes University.
Currently I am enrolled for the PGDip in Media Management programme at the Sol Plaatjie Institute. One of my objectives in the future is to work in the media industry in my native country of Mozambique. I want to develop the standards of content for both public and private media institutions. I believe that journalists and media practitioners have a duty to serve the public first and to promote transparency in their content. I see myself as a young, vibrant individual who is keen to learn more about the industry. I am able to carry out tasks in groups and use my developed people's skills to best manage the strengths and weaknesses of individuals.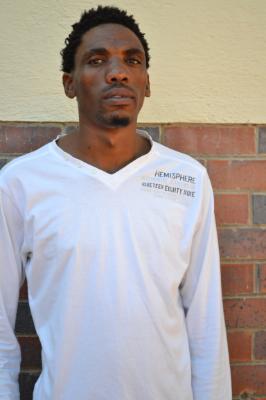 Edmond Sekoati
My name is Edmond Sekoati. I graduated from Rhodes University with a Bachelor of Social Sciences in Management and Economics in 2014. I have a Postgraduate Certificate in Education, with specialisations in two core curriculum subjects of Business Studies and Economic and Management Sciences obtained from Rhodes in 2015. Having studied management in my undergraduate degree, I am interested in developing a career in the media industry but at a strategic and managerial level rather than in journalism. I like to work in a challenging environment and I think the media will provide me with such challenges.
I believe the PGDip in Media Management will give me a broad overview of the different challenges that face today's media industry, from economics to politics and management. I hope that the knowledge and skills I will gain from the programme will be very helpful and assist me to achieve my career goals. I hope to also study for an honours degree in financial management.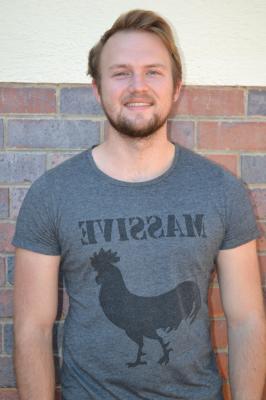 Jarryd Munslow
I was born and raised in Johannesburg and attended both Bryanston Primary School and Bryanston High School. I arrived at Rhodes University in 2012 where I was unsure whether I wanted to do law or journalism. After testing the waters, I ended up majoring in journalism and media studies, as well as in organizational psychology. I specialised in broadcast journalism in 2014 and in digital media in 2015 which has given me many opportunities in participating in internships at Pimedia and Sun International. I decided to study the PGDip in Media Management to gain a more holistic idea of how media organizations work.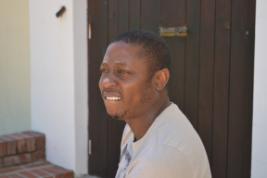 Moeketsi Rankhone
Moeketsi Rankhone completed his Bachelor of Education degree in 2003 at the National University of Lesotho. He majored in Literature in English and History. He has worked as a high school teacher, senior reporter for the Lesotho News Agency and for the Lesotho Today newspaper.
He has also worked as a radio presenter, an acting Chief Information Officer for Lesotho's Ministry of Gender and Youth, Sports and Recreation, and as the Principal Information Officer in the Ministry of Development Planning.Moeketsi is currently working to shoot his first television series.He hopes that the PGDip in Media Management will sharpen his skills in media management and as a budding media entrepreneur.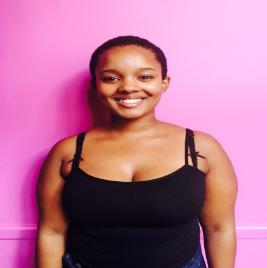 Mila Kakaza
Mila Kakaza is from from East London. She has a Bachelor of Arts degree in Journalism (radio) and English from Rhodes University.
Mila has been an active member of campus media at Rhodes University, holding the position of assistant news features editor for the Oppidan Press in 2014. She has also been part of the Cue Radio team of 2015 during the National Arts Festival.She has a great passion for broadcast journalism and writing. Mila hopes that the PGDip in Media Management course will equip her with the knowledge and work skills that will distinguish her as a successful leader in the media industry.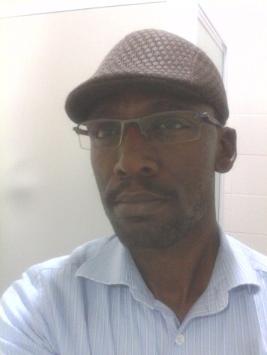 Keith Sindile Dinabantu
I was born and bred in the Eastern Cape in a small town called Idutywa, and subsequently moved to Cape Town. Before I enrolled on the PGDip in Media Management, I obtained a Bachelor of Arts degree in Communications and Social Science studies at the University of the Western Cape. In between, I have worked for the South African Revenue Service's Customs Division.
I have chosen the PGDip in Media Management to broaden my knowledge in the communications/media sphere. I have an interest in most forms of media, including the broadcast and print sectors. I am also interested in global economics activities, politics, sports and reading.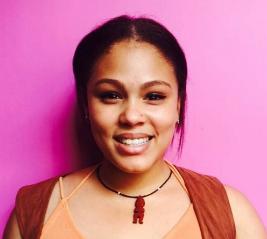 Heather Leigh Arends
I am 21 years old and I grew up in the city Port Elizabeth in the Eastern Cape. I have a Bachelor of Arts degree in Politics and Journalism and Media Studies specialising in Radio from Rhodes University.
I am charismatic and love meeting new people and learning new things. I strongly believe that everyone you meet has something to teach you. I have a passion for the media, especially the arts, lifestyle, travel and entertainment. I am also very interested in worldly affairs.
My dream is to use my knowledge in media and radio to make media work to be more accessible to the disadvantaged and the disabled. I hope to develop tools that will make media more user friendly to those who often cannot afford the internet and those who cannot read.
My hope in doing the PGDip in Media Management course are to build up my skills to start my own media production company that will cater to those who have minimal access to the media.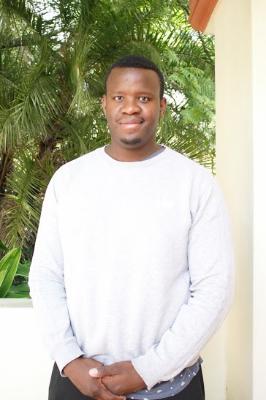 Andile Moyo
I come from Bulawayo, Zimbabwe, where I did my primary and secondary schooling. I then went on to study at Rhodes University, where I obtained a Bachelor of Commerce degree.
I started out with the idea of studying journalism and law, but I opted to follow the commerce faculty route instead, where I majored in economics, management, law, and information systems.
During my years at Rhodes University, I always had an interest to understand the media industry. This led me to be involved in the Oppidan press in my early years, as well as taking up media related portfolios on university's society committees.I would even borrow academic journalism content from friends who were studying journalism -- just to get some academic exposure.
The Postgraduate Diploma in Media Management is perfect for me in my opinion in that it matches my learned skills and knowledge with my interest in understanding the media world.The course will provide me with the relevant work competencies and knowledge to enable me to get a quick start in the media industry, as well as to hopefully lead me to launch my own media company in the not-too-distant future.
Source: SPI
Please help us to raise funds so that we can give all our students a chance to access online teaching and learning. Covid-19 has disrupted our students' education. Don't let the digital divide put their future at risk. Visit www.ru.ac.za/rucoronavirusgateway to donate