Velisile Bukula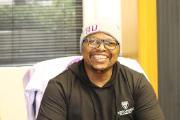 Velisile Bukula is from Ngqamakwe and grew up in Duncan Village in East London. He is a seasoned communicator who has worked for a different number of companies such as the Eastern Cape Provincial Legislature, Department of Higher Education and Training, Private Security Industry Regulatory Authority and is currently occupying the position of Senior Communications Officer at Rhodes University. He matriculated from Ndema Secondary School in Tsomo and holds a National Diploma Journalism and Bachelor of Technology from Walter Sisulu University.
Pulane Choane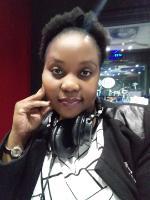 Pulane Choane is a bubbly, hardworking 30-something year old from Bloemfontein, with over 5 years full-time experience as a print and radio journalist. She is currently a full-time employee at Rhodes University as the Media Technology Resources Officer for the Journalism and Media School. She also works as a part-time freelance writer.
Norman Fulatira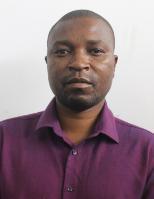 Norman Clement Fulatira is a 39-year-old Malawian who is currently studying for a PDMM Part Time Course at Rhodes University. He holds a Bachelor of Arts Degree in Journalism obtained from the University of Malawi. He works as a Public Relations Officer in the National Registration Bureau, a department in the Malawi's Ministry of Homeland Security. Before joining the government, Norman once worked as a sub-editor at one of the private owned radio station in Malawi for three years.
Samkelo Gqeba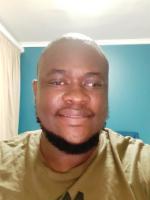 Samkelo Gqeba is from Gqeberha in the Eastern Cape Province. He is completing a Post Graduate Diploma in Media Management at Rhodes University and has a qualification in Public Relations and Journalism from Walter Sisulu University and a Project Management Certificate from University of South Africa. He is a seasoned communication and stakeholder professional with extensive experience in local government, social services and construction and property industry.
Trevor Hattingh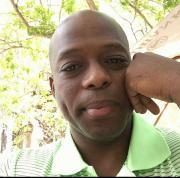 Trevor Hattingh is a modern-day public relations and communications strategist who enjoys linking organisations to existing and new markets, using a blend of traditional and contemporary approaches to reach and influence audiences. He holds a degree in Public Relations Management and hails from Cape Town. He is studying towards obtaining a PDMM to equip himself with skills and knowledge needed in the Fourth Industrial Revolution and to unlock and increase overall value in his professional pursuits.
Makhaya Komisa

Makhaya
Micheal
Komisa
born and bred in Ngqamakwe in the Eastern Cape. He is currently a spokesperson to the COGTA MEC. Previously, he worked for the SABC as a political journalist based in Bhisho. Komisa is a recipient of the prestigious Vodacom Journalist of the year Award.
Sisonke Mlamla

Sisonke
Mlamla
, is a newly appointed Media and Communications coordinator for the office of the Speaker of the Western Cape Provincial Parliament (WCPP).
Mlamla
who has a plethora of media experience is a 2019 Nat Nakasa award nominee for courageous Journalism and was listed by the NSFAS offices as a top editorial influencer for 2018/2019.
He is a seasoned communications specialist with a Bachelor's Degree in Applied Communication Management from the University of Fort Hare, and currently a Postgraduate Diploma in Media Management from Rhodes University. He holds a Versatile Broadcasting Certificate from Walter Sisulu University and an Alumnus of 2014 Future Journalists Programme - a Highway Africa Initiative in Partnership with Rhodes University.
Mlamla
is an energetic and ambitious, with an active involvement in media since high school.
Molefi Molefi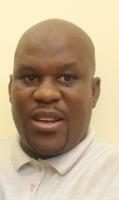 Molefi Churchill Molefi is a confident, ambitious and loving individual who always strive to attain high results in whatever he does. Born and bred in a rural village of Koffiekraal in the North West Province. Currently studying towards PDMM in order to improve and
expand his knowledge and skills in the latest trending technologies as it is necessary for the competitive world of work and be technologically up to date as it evolve daily. He has over 12 years working experience in Corporate Communications. Molefi believes
that background does not determine your future, working hard and grabbing any opportunity that comes your way will make you achieve your dreams.
Anelisa Sandi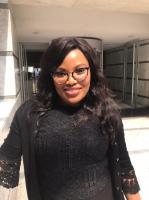 Anelisa Sandi is a Communications Professional with qualifications in African Languages as well as Journalism and Media Studies. She completed a Bachelor of Arts degree, majoring in African Languages & Literatures and Journalism & Media Studies at Rhodes University. She then pursued an Honours degree in African Languages and Literature at the University of Cape Town.

Both her upbringing and education have influenced the professional that she is. Sandi is grateful for the exposure to different cultures and languages. Her interest, together with her qualifications, have helped her understand humans better. She aims to find common areas of interest with people and harmonise them. She has been successful in achieving this through both language and communication. Sandi is happy to be back at Rhodes as part of the 2021 part-time class in PDMM.
Elmeri van Heerden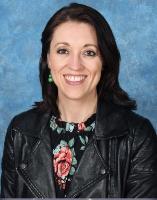 Elmeri sees herself as a lifelong learner and has so far obtained a Masters Degree in Drama, Post Graduate Certificate in Education (Cum Laude) and is currently completing her Post Graduate Diploma in Media Management through Rhodes University. Even though she has extensive experience in the education sector from teaching, lecturing, doing verification and moderation for UMALUSI and designing assessments for Oxford University Publishers, her love lies within the Radio industry and she has experience in radio broadcasting and presenting. She was also appointed as the music compiler during her radio presenting career. She aims to complete her Phd in media management focusing on the radio industry.
Last Modified: Wed, 29 Jun 2022 12:00:27 SAST