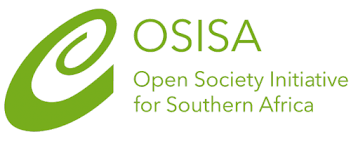 Rhodes University's Sol Plaatje Institute (SPI) for Media Leadership, working in collaboration with the Open Society Initiative for Southern Africa (OSISA), invites applications from suitably qualified consultants who will carry out an evaluation of a scholarship programme that has been funding the education of Southern African women media leaders at Rhodes University in the past 14 years.
Background
To date the scholarship programme, which has targeted women media leaders, has funded a total of 64 media managers from across Southern Africa since its inception in 2006 at a cost of more than US$1 million. Most of these managers today occupy mid-level or senior positions in their media organizations, contributing to staff diversity and transformation of how these media institutions are managed and led in an era of rapid and discontinuous change. Some of the beneficiaries of these scholarships have gone on to do further studies in media management and/or in journalism and media studies at universities overseas and in Africa.
Terms of Reference
Suitably qualified and experienced consultants are expected to cover in their research the following broad areas, although some of these do overlap:
Assess the impact of the scholarship programme on beneficiary media managers' professional careers and on their media organizations, especially on whether and how the scholars have contributed to the mainstreaming of gender-sensitive news in their media firms;
Assess the effectiveness of the scholarship programme in empowering beneficiary media managers to become better skilled and knowledgeable managers who bring about positive change, including gender equality and equity in their work places;
Assess the role that has been played and is being played by the scholars, upon graduation and reintegration into their media organizations, in working towards finding a range of suitable business models that ensure the financial sustainability of their media organizations; and
Make appropriate recommendations on how the scholarship programme could be strengthened to better fulfil its key objectives, including and especially of mainstreaming women into leadership positions in the media in Southern Africa.
Scope of Work
It is anticipated that the evaluation will involve a fair amount of interviewing a representative sample of the scholarship beneficiaries, key officers of OSISA who have been implementing the programme over the years, as well as the head of SPI at Rhodes University.
Using the Terms of Reference above, the appointed consultant (s) will deliver an interim report by no later than 15 October 2020 and a final report by no later than 15 December 2020.
Candidates
Candidates must have a thorough understanding of the dynamics and complexities of Southern Africa's educational and media sectors and ideally should have conducted a similar evaluation for a reputable organization, preferably an international non-governmental organization. Candidates will have postgraduate-level education and experience in both qualitative and quantitative research in the social sciences. Candidates should send their applications, which should include a detailed CV and a motivation on how they will approach the evaluation, their methodology and the expected consultation fees, to s.mbengashe@ru.ac.za. Applications close at mid-day on 24 July 2020. Only short-listed candidates will be contacted and the decision of OSISA and the SPI on the chosen bidder will be final.
FIM/July 2020
Source: SPI
Please help us to raise funds so that we can give all our students a chance to access online teaching and learning. Covid-19 has disrupted our students' education. Don't let the digital divide put their future at risk. Visit www.ru.ac.za/rucoronavirusgateway to donate