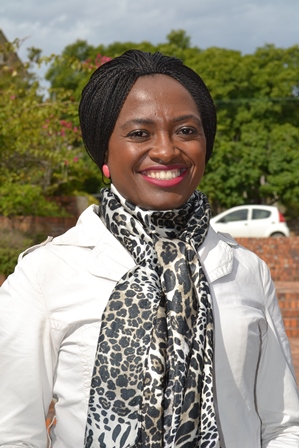 By Patience Shawarira
The OSISA scholarship administered by the Sol Platjje Institute (SPI) for Media Leadership at Rhodes University is designed to provide people who work or aspire to work in the media industry with critical skills and knowledge they need to perform more effectively and strategically in their organizations and to fast-track their careers into management positions.
OSISA (Open Society Initiative for Southern Africa) and the SPI have embarked on a bold initiative to empower women working in the media with crucial leadership and management skills. In most African countries, and in Zimbabwe in particular, there are very few women in leadership positions in the media industry.
This is mainly because of the existence of a "glass ceiling", which keeps women from rising to management positions within their workplaces. According to a recent report by Gender Links entitled "Glass ceiling, women and men in Southern Africa media", there are fewer women in the region who work in the media compared with men.
The report shows that the media sector is largely male-dominated, with women accounting for only 41% of all employees in media houses who have 59% of employees who are males.
However, the figure of females drops to 32% when South Africa, which has the largest media density, is removed from the equation. In some Southern African countries, women representation in media houses is shamefully low. For example, Zimbabwe's media sector has only 13% of its workers being female and the Democratic Republic of the Congo 22%.
The report also shows that there are less than a quarter of women in top management of media firms in the region. It also shows that women constitute between 20-39% of the senior managers in media houses in 10 of the 14 SADC countries and only one country, Lesotho, has 50% of women as senior managers.
In this regard OSISA, in collaboration with SPI, is aiming to break this glass ceiling through providing scholarships to women working in the media in different SADC countries to study media management.
This year six women from different countries in the SADC region were awarded the OSISA scholarship, which covers their tuition for the whole year, accommodation and meals, mid-year internship costs, as well as medical insurance and course materials and books.
OSISA is part of the global network of Open Society Foundations and operates in ten southern African countries: Angola, Botswana, DRC, Lesotho, Malawi, Mozambique, Namibia, Swaziland, Zambia and Zimbabwe. OSISA promotes open society values by working towards building vibrant and tolerant democracies across the region, through its various thematic and country programmes.
Reflections on the course
This course has enabled me to get a better understanding of the key challenges and opportunities that face the media industry in Africa and the world. I have learnt that a key challenge facing the media industry in Africa is that of sustainability. The sustainability of the media industry in Africa is under threat as witnessed by massive job cuts and closing down of media houses as a result of economic challenges facing the media industry.
As highlighted earlier, I was one of the six students who were awarded the OSISA Scholarship. I took the opportunity to interview my colleagues who are also recipients of the scholarship and this is what Mantoe Phakathi, a media leader from Swaziland, had to say on the PDMM programme:
What is your key take-away from this course?
My key take-away from this course is the realisation that traditional media is facing serious challenges presented by the Internet that allows for the free availability of news content online.
I've learnt that unless traditional media takes advantage of digital platforms to disseminate news so as to help drive audiences to the traditional platforms, traditional media faces extinction.
This course has helped me with a lot of possible solutions to help traditional media thrive despite the threat from the destructive technology, which is the internet.
How are you planning to utilise the knowledge that you have gained in your future career path?
The first thing I would like to do is to return to my magazine in Swaziland, The Nation, and help the publication grow. It has been through a lot of strain in the past two years following the persecution of our editor by the Swazi government. I believe all the modules of the course will help me share important information with colleagues at the magazine to help it improve and deliver even better content to its readers while it remains profitable. After this, I hope to further my studies and hopefully get a Master's degree in Climate Change and Sustainable Development.
My future plan is to open a consultancy company that focuses on climate change and communication. The PDMM course will again come in handy in helping me run my own business.
Briefly, comment on your experience at SPI and the impact that the OSISA scholarship has had on your studies.
I am learning a lot at SPI and I find the environment great. Not only are the lecturers helpful in facilitating the learning process, but I also find my classmates as interesting as the reading material in terms of knowledge. This has helped me to settle in this learning environment. The OSISA scholarship has set me on the right path to further my studies and take my career to the next level. I have been a journalist for over 14 years now. I believe that this experience, coupled with the PDMM, will come in handy in future as I plan to set up my own business. I just hope many more women journalists benefit from this scholarship so they can effectively play their role in the media industry.
This what Minkie Oarabile Matebejane, a media manager from Botswana and also a recipient of the OSISA scholarship, had to say:
As a recipient of the OSISA scholarship, I am grateful for such an opportunity to extend my knowledge and I must say the PDMM course has been quite an insightful programme. I have learnt so many things that I was not aware of regarding the communications and journalism fields. The course has enhanced my research and public speaking skills. The PDMM course has taught me that the communications and journalism field is ever evolving and I need to always update myself with the new trends and changes in the media.
What is your key take-away from the course?
The business models of journalism in the digital age. I have learnt that once I go into the field I should learn to think differently: that is, to tap into untapped media markets and create a new market. I am looking forward to the next module which is Media Economics and Financial Management in this regard.
How are you planning to utilise the knowledge that you have gained in your future career path?
The great thing about the PDMM is that it's a broad course and yet the modules include everything from human resources issues to media economics and finance. So with the knowledge acquired from PDMM, I plan to start my own communications company in Botswana.
Source: SPI
Please help us to raise funds so that we can give all our students a chance to access online teaching and learning. Covid-19 has disrupted our students' education. Don't let the digital divide put their future at risk. Visit www.ru.ac.za/rucoronavirusgateway to donate