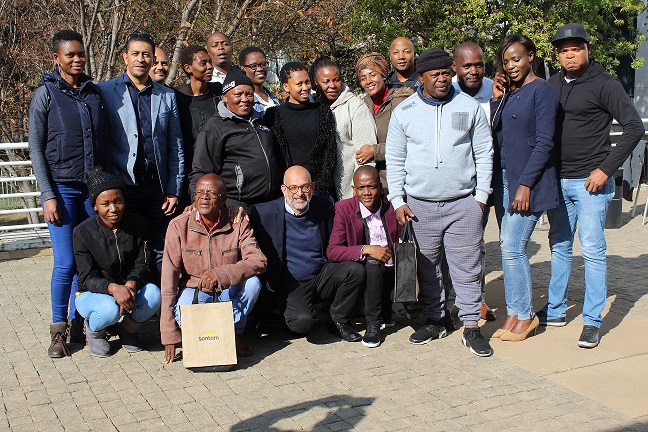 By Mbalenhle Buthelezi
JOHANNESBURG, South Africa – Editors, journalists and managers of South African community media houses recently spent a week debating and seeking solutions to challenges confronting the industry at a time of heightened innovation in the sector.
The participants were attending a five-day "Essentials of Print Media Management" course that is offered by the Sol Plaatje Institute for Media Leadership at Rhodes University. The accredited course was organised in collaboration with the Association of Independent Publishers (AIP) and it took place in Johannesburg from 10-14 June 2019.
The course was for print media managers who are looking for an opportunity to improve their businesses by getting the latest practical and research-based knowledge and understandings that contextualize, explain and analyze the rapidly changing print media sector and how this sector could embrace new ways of doing work and survive increasing market turbulence.
Among the subjects dealt with on the course were leadership and management of print media firms, advertising and marketing, managing editorial departments and news content, managing circulation and distribution, the importance of editorial independence and media ethics for media's sustainability, and managing the budget. These modules were taught by both industry experts and academics, blending both practical knowledge and experience with the latest research on media trends.
Participants stated that they found all the modules to be engaging and highly relevant to their different situations. One participant described how the course provided him with tips on "how to take our publication forward with practicality".
Lerato Sekgobela, Editor of Discover Limpompo magazine, commented: "The course is going to improve the way we run our operations and reposition our magazine."
For Annetta Mangxaba, Operations and Administration Manager at Dizindaba Media, all aspects of the short course we useful. However, she said one of the most useful take-aways from the course was how to implement new and better distribution methods in a rapidly transforming print media sector.
The AIP is a South African organisation that advances the interests of local grassroots media in the country. It comprises newspapers, magazines, newsletters and online publications which are all owned by local communities.
The SPI runs a basket of other accredited professional media management and media business courses (please visit www.ru.ac.za/spi/) and offers the only formal postgraduate qualification in media management in Africa and the developing world.
It has graduated more than 500 of these top-level postgraduates since 2004, when this qualification was established. Most of these media management postgraduates today occupy senior positions in the media in Africa and internationally.
The SPI has also trained more than 5,000 media workers from across Africa on its accredited and certificated short courses since the Institute's launch in 2002.
For more information about the SPI's short courses, please contact the Institute's Course Co-ordinator, Mbali Buthelezi, at m.buthelezi@ru.ac.za, or call her on 046 603 8949.
ENDS.
Source: SPI
Please help us to raise funds so that we can give all our students a chance to access online teaching and learning. Covid-19 has disrupted our students' education. Don't let the digital divide put their future at risk. Visit www.ru.ac.za/rucoronavirusgateway to donate