Samantha Rudo Chigogo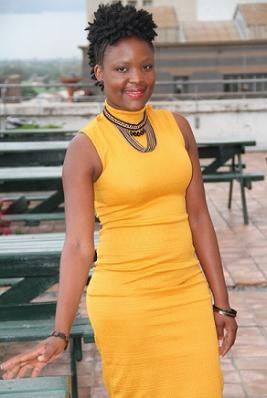 Samantha Rudo Chigogo is a writer born and raised in Harare, Zimbabwe's capital. She graduated from the Midlands State University with a Bachelor of Science (honours) degree in Media and Society Studies in 2014, after which she joined one of Zimbabwe's largest daily newspapers, The Herald, were she has been working as a journalist since.
After a year of hard work, Samantha was awarded the best junior reporter of the 2015 award.
Between June 2012 and May 2013, she worked as an assistant public relations officer at the Zimbabwe Teachers' Association, where she acquired basic communication skills for corporate institutions.
Samantha enrolled for the PGDip in Media Management to enhance her communication skills from a managerial point of view. She believes the course will broaden her strategies and tactics in managing the main forces that drive and inhibit the growth of media entities across the globe.
Being a young journalist who has seen fellow women being deprived of leadership positions in the media, the PGDip in Media Management will give her the opportunity to shine in a male-dominated industry. She has a long-term vision of starting her own media organisation.
Last Modified: Wed, 26 Apr 2017 16:32:23 SAST