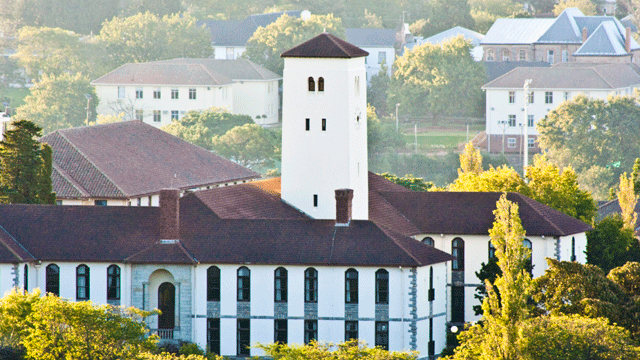 Rhodes > Communications and Advancement > Alumni Relations > Latest News
Eight Old Rhodians participating in The Ubunye Challenge!
Date Released:
Tue, 10 April 2012 00:00 +0200
Cameron Bellamy (2001), Ryan Palmer (2001), Greg Pienaar (2000), Gordon Simpson (2000) Micheen Thornycroft (2006), Sam Wells (2000), Richard English (2002) and Thato Mabelane (2001) are all participating in the Ubunye Challenge with the aim of raising £250 000 (almost R3 million), the campaign hopes to give half of the funds raised to the Angus Gillis Foundation and the other half to the Africa Foundation to assist in early child development. At the moment, Cameron and members of the Angus Gillis Foundation are choosing five different sites around the Eastern Cape at which to place five Edutainers to act as crèches.
The Ubunye Challenge combines 3 endurance events, namely a long distance cycle, an open water swim and an ocean row. The aim is for each event to raise money through donations which will go towards sustainable development in some of the poorest regions in South Africa and Africa, most notably Early Childhood Development in the Eastern Cape of South Africa. Cameron will be participating in all three of the challenges and the rest of the team will be doing sections.
The three main elements to the challenge are:
Cycle – 1,407km from Land's End to John O' Groats, the length of the Island of Great Britain
Swim – The English Channel, leaving from English South West Coast around Dover and finishing on the French Coast. The average time is 13 hours
Row – The Atlantic, the world record is currently 31 days, 23 hours and 31 minutes
Follow them on the Ubunye Challenge website:
Source: Grocotts Online
Source:Alumni and Development