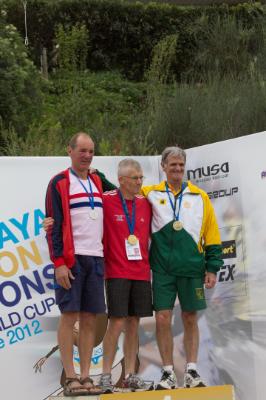 Rhodes > Communications and Advancement > Alumni Relations > Latest News
Rob Maclean (1973)
Date Released:
Thu, 15 November 2012 15:30 +0200
Rob competed in the World Canoe Marathon Championships, 13-23 September, 2012 in Rome. Paddles from 40 nations took part and whilst Rob was unable to repeat the successes of 2011 with 2 gold medals, he did manage to bring back some 'tin' in the form of bronze and silver medals, coming 3rd in the K1 and 2nd in the K2 (Masters) events that he competed in. The competition was terrific - there were 30 K1's in that race and as Rob said, "so not a place to be for sissies!" All in all, a very successful tour, the SA team bringing back home 18 medals in total - the largest haul ever by SA at a World Canoe Marathon Championships, and cementing a solid place in the world canoeing scenario by now being ranked (as a result of these championships) as the 5th best in the world.
Rob was hugely supported by many OR's in his endeavours to get to Rome and his thanks goes out to all for the terrific support in getting him there.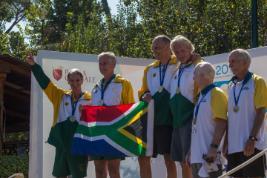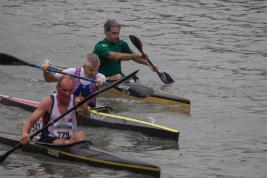 On the podium after the K2 event: During the K1 event - the top three canoes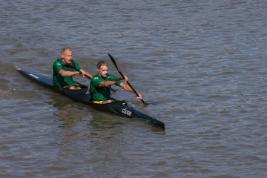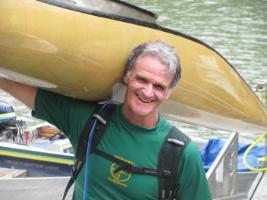 Rob and partner, Enslin van Riet (K2 event) After the K1 event
Source:Alumni