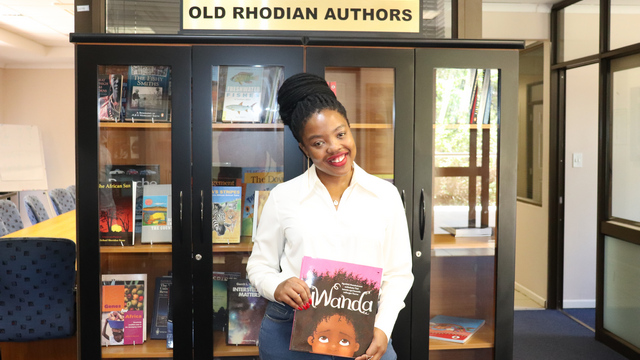 Rhodes University student writes a children's book that teaches learners about their identity
When Mathabo Tlali dropped out of Rhodes University six years ago, she never expected she would have the courage to go back to university.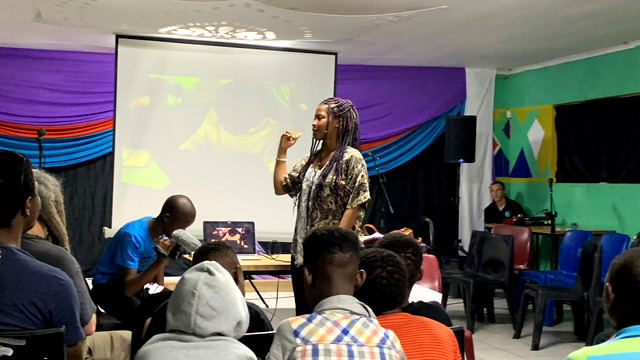 Film artists engage with Makhanda community
The Rhodes University School of Journalism and Media Studies (JMS) held a collaborative film seminar, Kindo Kadre and the Dream of the Cinema: Outside, Against and Beyond the Abyss, with the Kino Kadre Community Cinema Circle at the Fingo Village Library in Makhanda. The seminar formed part of the Mellon 30th Anniversary Seminar Programme hosted by the JMS in October.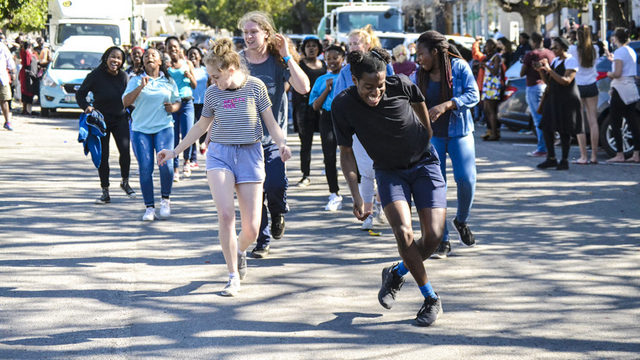 Flashmob stops High Street traffic
The locals were beaming with joy at the sight of a spectacle rare to the City of Saints.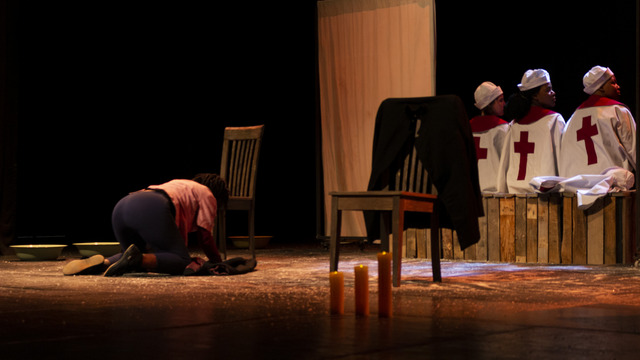 Rhodes Drama department consistently wins Student Festival awards
The Rhodes University Drama Department has won a Student Theatre Festival award every year since 2014, making this their sixth year of victory.