Drama Department
Rhodes University Drama Department offers an integrative approach to drama studies. We emphasise the body as expressive medium in locating and training unique, indigenous performance languages. Most of our teaching staff are practitioners themselves affording students an intensive interface between choreography, performance, theoretical and administrative studies. Our strong undergraduate programme prepares students for a comprehensive selection of eleven Honours papers. Our post graduates produce a variety of high quality works drawing from all disciplines and genres of performance.
Each year the Rhodes Drama Department and resident company First Physical Theatre Company produce at least ten productions at the National Arts Festival with alumni featuring in over thirty. To date, we have produced four Young Artists Award winners, taught four of the six physical actors who auditioned for Cirque du Soleil (2008) and our staff have presented productions and conference papers in more than ten countries. Our alumni stretch from the Hollywood sublime (the Borg Queen) to the Boksburg ridiculous (Twakkie), to five of the ten South African university dance and drama departments. In recent years, graduates have won Arts and Culture Trust awards, Naledi awards, FNB Dance Umbrella awards, Gauteng MEC Dance and Choreography nominations, a SPAT award, a Daimler-Chrysler South African Choreography nomination and a KZN DanceLink nomination.
Masters' II Directing and Contemporary Performance Final Exams and BEST OF FEST 2014
Don't miss two riveting new works by MA II students Hannah Lax and Liezl De Kock from Wednesday 23rd July to Saturday 26th!
Liezl De Kock's gut wrenching and darkly comic Piet se Optelgoed, premiering at the Amsterdam Fringe Festival in 2015 and swiping NAF Ovation Awards left, right and slightly off centre at this year's festival rears it's grotesque head in the Rhodes Box Theatre this week Wednesday and Friday.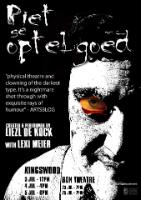 Hannah Lax's Student Festival award winning Solo, starring Liezl De Kock and Lea Vivier, makes a comeback on Thursday 24th and Satrday 26th in the Rhodes Box Theatre. "Solo will break your heart," claims Cue TV.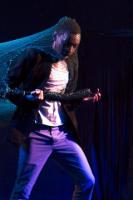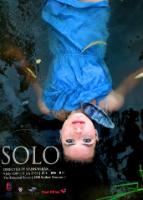 ‌
Queries and tickets at the Theatre Cafe.
LAST SEMESTER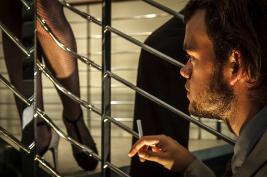 The Treatment: Rhodes University Student Production (Term I) Directed by Liz Mills.
Hunger: Rhodes University Student Production (Term II) choreographed by Acty Tang.
For more information on the drama department visit our drama reviews
Follow us on ‌
‌to get up to date information about events at the drama department | Eventsat RU DramaDept.