Don't judge a book by its cover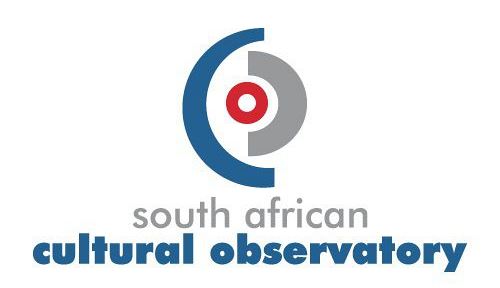 Date Released : 05/04/2017
The book industry – like many others – is under pressure from technological change. Can it re-invent itself leveraging off this technology?
Flouting economic laws is a recipe for disaster
Date Released : 10/05/2016
ECONOMICS students are taught that "economics is about allocating the limited resources of societies to meet their unlimited wants".
South African Cultural Observatory Seminar on The Effectiveness and Impact of Subsidies to Film Industry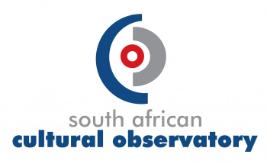 Date Released : 05/04/2016
There is extensive literature across arts policy, economics and social science exploring at a conceptual level the relative merits and demerits of both direct and indirect subsidies to the arts generally and film industries specifically.
Global difficulties not to blame for SA's slowdown
Date Released : 15/03/2016
THE latest Reserve Bank Quarterly Bulletin confirms the sorry state of the South African economy. It also identifies strong headwinds that will hamper faster growth in the future
Downgrade would hit businesses, not just state
Date Released : 17/02/2016
THE government has belatedly recognised the urgent need to avoid a downgrade of SA's credit-worthiness to junk.
Regulate Supply Chain to Protect Rhinos
Date Released : 11/12/2015
CLAIMING that legalising trade in rhino horn is the solution to the problem of poaching is too simplistic. Answers to tricky public policy problems are often never black and white but, rather like rhinos, tend to come in various shades of grey. Simplistic arguments that suggest environmental and social problems can be easily tackled either by state ownership or by unfettered free markets usually tend to be wrong.
OPEN LETTER TO MEMBERS OF PARLIAMENT AND OTHER INFLUENTIAL PERSONS IN SOUTH AFRICA
Date Released : 11/12/2015
Dear Honourable Members, Ladies, Gentlemen It is possible for South Africa to exhibit sustainable high economic growth. This opportunity has been sorely neglected for decades (under the Nationalist and ANC governments), and unemployment, everyone's central concern, remains one of the highest in the world.
Greece is paying the price of excess spending
Date Released : 06/07/2015
WHICHEVER way it voted on Sunday, Greece will still be faced with economic pain as the financially embattled country tries to adjust its domestic spending in line with what it can afford.
Murky nuclear plan no light at end of tunnel
Date Released : 22/06/2015
THE government is committed to building 9.6 gigawatts (GW) of nuclear power plants, but no one has any real idea how much this will cost
SA is creating jobs that lock out workers forever
Date Released : 08/06/2015
Rhodes University staff member in the Economics department, Professor Gavin Keeton, discusses how South Africa needs to expand its job market to account for the number of unskilled workers in the country.
Niki Cattaneo Selected to Attend VII BRICS Academic Forum in Moscow
Date Released : 28/04/2015
Niki Cattaneo has been selected by the South African BRICS Think Tank as one of ten official delegates to the VII BRICS Academic Forum to be held in Moscow in May 2015.
Sam Munro Obtains MSc with Distinction as part of ENREFA
Date Released : 17/03/2015
Congratulations to Sam Munro for being awarded her M Sc degree with Distinction for the research topic entitled " A WATER FOOTPRINT ASSESSMENT: A CASE STUDY OF THE LOWER SUNDAYS RIVER VALLEY CITRUS FARMS, EASTERN CAPE, SOUTH AFRICA'.
Liziwe Ntshweza 1st Runner-Up in Old Mutual Budget Speech Competition
Date Released : 17/03/2015
At a glittering post-Budget banquet on Wednesday 25th February, Rhodes 2014 Economics Honours graduate Liziwe Ntshweza was announced as the 1st Runner-Up in the postgraduate category of the prestigious annual Nedbank and Old Mutual Budget Speech competition.
Guest Speaker at Economics Postgraduate Conference
Date Released : 15/10/2014
The Department of Economics and Economic History was privileged to have Prof Luc D'Haese as the guest speaker at the annual Postgraduate Conference.
Water Footprint Symposium/Workshop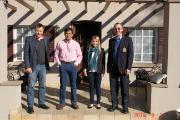 Date Released : 15/10/2014
Samantha Munro, a Masters student in the Department of Economics and Economic History, was invited to present a paper on her research at the Water Footprint Symposium/Workshop at the University of the Free State on the 3-4 September 2014.
If users are to pay, they must also have a say on big projects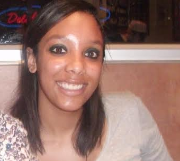 Date Released : 22/08/2014
THE recent decision by the National Energy Regulator of South Africa (Nersa) to grant Eskom an additional tariff hike next year to compensate it for additional costs highlights the need for regulators to avoid passing on overspending on infrastructure projects to consumers.
Mining pay should reflect rise and fall of profits
Date Released : 07/07/2014
THE five-month platinum strike is thankfully at an end. Producers and workers must now focus on recovering as best they can.
Rate hike shows policy makers' predicament

Date Released : 21/07/2014
The decision by the Reserve Bank's monetary policy committee to increase interest rates by just 0.25%, rather than the 0.5% increments it has used in the past, highlights the difficulties policy makers face when rising inflation coincides with stagnant economic growth.