App allows Rhodes Communiversity to teach communities for free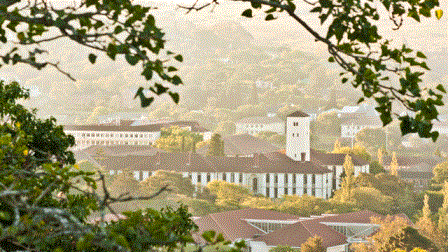 Date Released : 18/08/2017
Could free lectures on their phones inspire young people to start businesses, grow the economy and employ more people?
Rhodes Business School launches TV Channel for business empowerment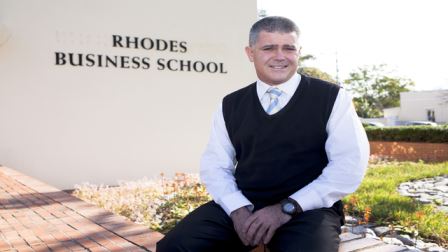 Date Released : 17/08/2017
In a ground breaking move, the Rhodes University Business School this month launched a television channel, which offers lectures in Economics I, Commercial Law, Entrepreneurship and financial planning.
Rhodes aggressively tackling HIV/Aids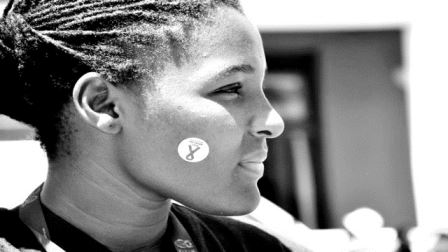 Date Released : 16/08/2017
South Africa has the highest prevalence of HIV/Aids in the world, at 11 percent (6 million) of the population, according to research done by Statistics SA in 2015.
Supramolecular Chemistry for industrial upgrade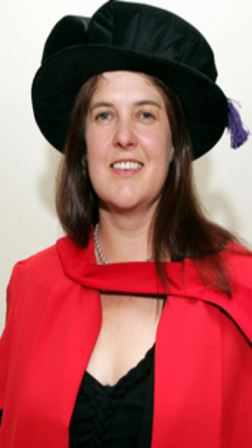 Date Released : 16/08/2017
The Department of Chemistry hosted its annual Barker Lecture with Professor Susan Bourne, Head of the Department of Chemistry at the University of Cape Town, speaking on Supramolecular chemistry: useful properties through weak interactions.
Subverting the Silence - 10 Years of Silent Protests against Rape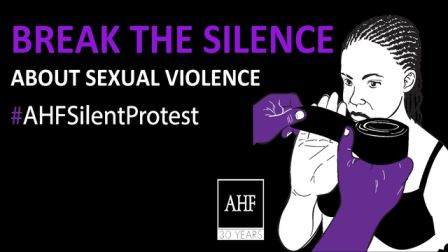 Date Released : 10/08/2017
Thousands of students will gather on campuses in Grahamstown, Durban and Cape Town during August - Women's Month – to participate in the annual Silent Protest – showing solidarity with rape survivors. The Grahamstown Silent Protest will kick-start at 6H00 on Friday, 11 August 2017.
Womanhood and motherhood within Christianity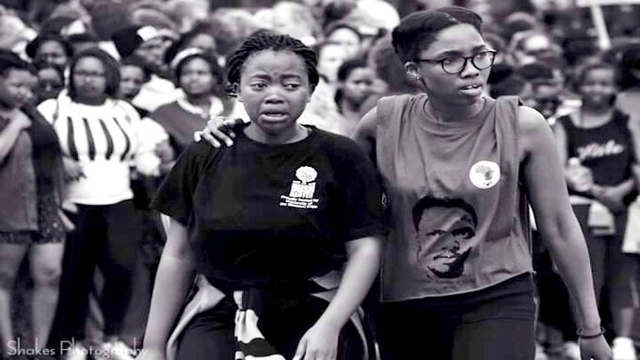 Date Released : 10/08/2017
The Department of Politics and International Studies presents a Women's month public dialogue titled uMama woManyano Ngumfazi: Ubufazi and Motherhood for Methodist Manyano Women tonight, 10 August at 18h00 at the Barratt 1 Lecture Theatre.
Rhodes gives staff an opportunity to improve their qualifications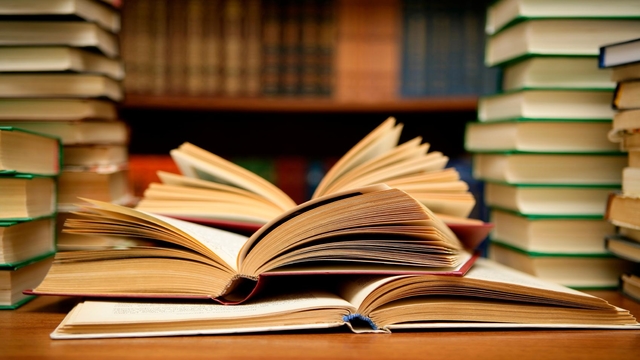 Date Released : 08/08/2017
Rhodes University has a number of staff members without matric certificates. However, this is set to change with the introduction of a programme through which staff can obtain this qualification.
The nation needs collective psychology to heal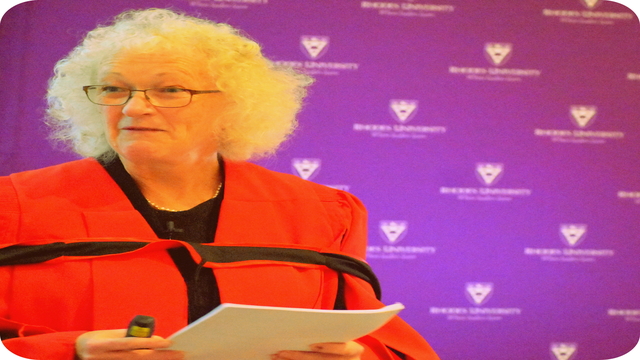 Date Released : 07/08/2017
Professor Jacqueline Akhurst presented a thought-provoking Inaugural Lecture about the re-repositioning of community psychology (as a branch of psychology) as it is at the helm of change within the psychology profession and communities in South Africa and beyond last week.
Forensic linguistics: Rhodes working towards an inclusive legal system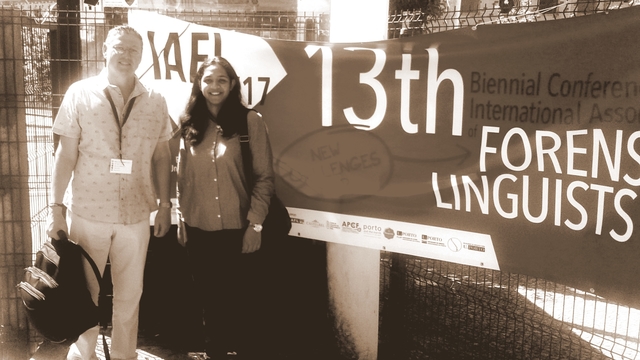 Date Released : 07/08/2017
Rhodes University academics are developing a new ground breaking course that seeks to address the classism and language based discrimination of our legal system through a new discipline called 'forensic linguistics'.
Rhodes strengthens scholarly activity in the visual and performing arts at African universities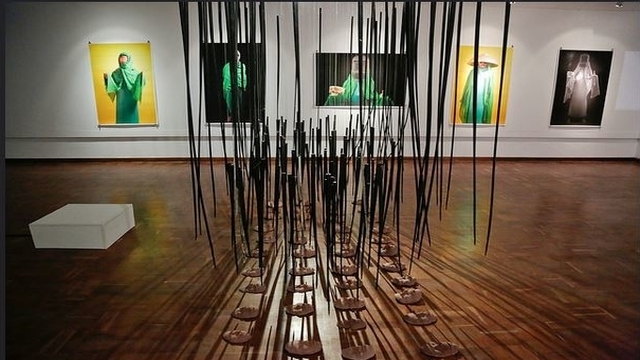 Date Released : 04/08/2017
During the month of July, the Rhodes University Arts of Africa and Global Souths research programme in collaboration with the School of Fine Art at Makerere University organised and hosted the 2017 Publishing and Research of the South: Positioning Africa (PROSPA) Workshop in Uganda over four days.
Tourism, hip-hop and magic expected at Rhodes Science Open Day
Date Released : 04/08/2017
Rhodes University's Faculties of Science and Pharmacy will engage 450 local Grade 9 learners in over 20 science and maths related activities during an Open Day this Saturday, 5 August.
Rhodes offers beginner isiXhosa lessons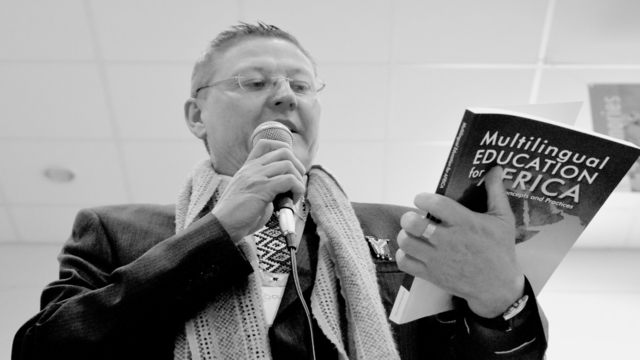 Date Released : 03/08/2017
Language is an essential tool in effecting transformation in a culturally diverse institution like Rhodes University.
Rhodes University Concludes a Successful Multi Sectoral Transformation Summit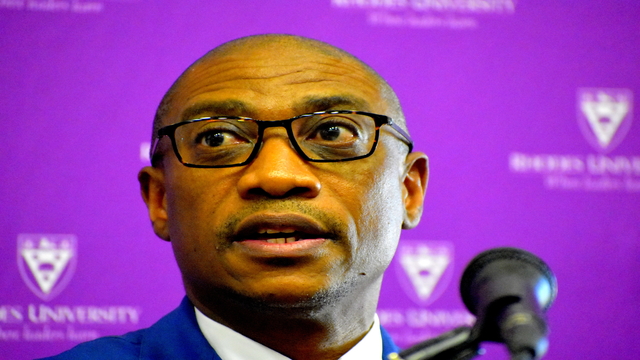 Date Released : 31/07/2017
Sustainability, social justice, local responsiveness and global competitiveness emerged as dominant themes at a 'productive' three-day multi-sectoral Rhodes University summit, which ended on Sunday afternoon.
Building bridges, building partnerships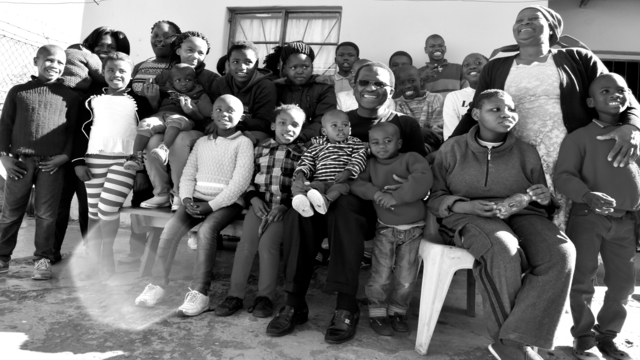 Date Released : 31/07/2017
Six days, 140 events, 336 groups, 70 partners and a spirit of Ubuntu made up this year's Trading Live campaign by the people of Makana held from 24 to 28 July, 2017.
Clayton connects with the heart of Joza
Date Released : 25/07/2017
It has been a few years since the technology-savvy Dr Peter Clayton camped on top of the water tank at Nombulelo High School in Joza, Grahamstown.
Re-reading African Feminisms colloquium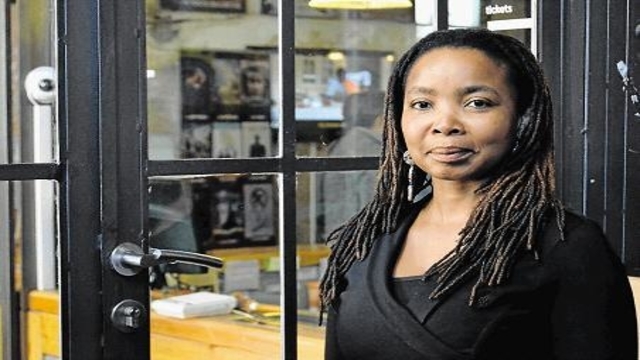 Date Released : 20/07/2017
In a bid to contribute to the intensifying need to strengthen the feminist movement in Southern Africa, the Rhodes Departments of English and Fine Art in collaboration with Finding Africa are hosting an international colloquium on African Feminisms from Friday 21 to 22 July 2017.
Dlamini-Zuma: Africa must take its economy into its own hands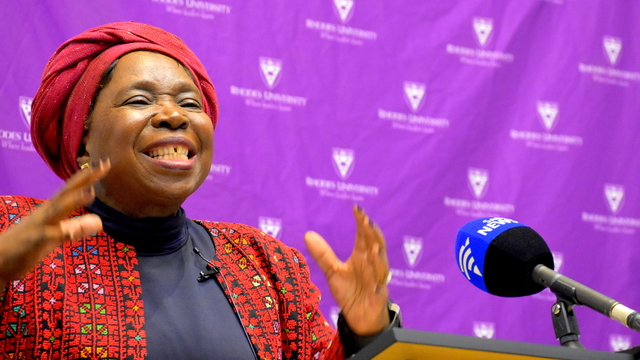 Date Released : 20/07/2017
Former African Union (AU) chairperson, Dr Nkosazana Dlamini-Zuma delivered a talk on the African Union's Agenda 2063 at Rhodes University, urging that instead of being dependent on outside forces, Africa needs to rely on its own resources and citizens to build the future wanted and needed.
Rhodes Trading Live for Mandela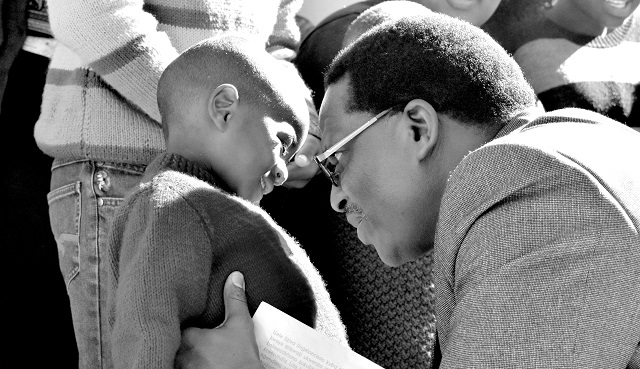 Date Released : 18/07/2017
As a contribution towards Mandela Day, Rhodes University has embarked on an intensive citywide 'Trading Live for Mandela' movement that takes place from March to August each year and supports the development of the whole Grahamstown community.
Rhodes Scientist develops new way to purify communal water
Date Released : 13/07/2017
Aphiwe Mfuku, 25 is on verge of launching innovative research that will provide solutions to the water crises currently faced by the country, including Rhodes University.
Politics host the Post-American World Teach-in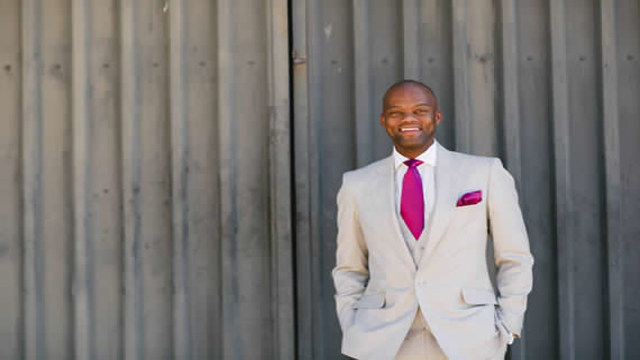 Date Released : 14/07/2017
The Political & International Studies department will this week present a series of lunch-time lectures as part of their annual teach-in from Monday, the 17th of July to Thursday the 20th of July at Barratt 1 Lecture Theatre.
Buco, first business to take part in Trading Live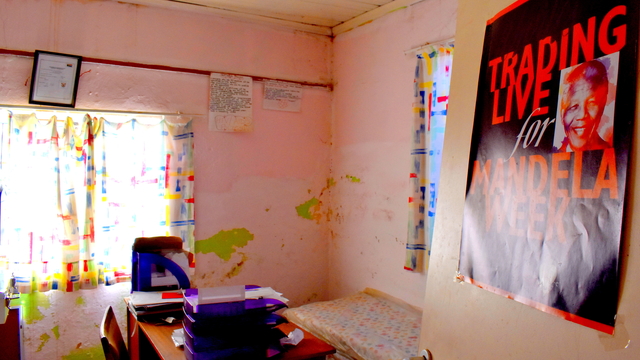 Date Released : 13/07/2017
Ahead of the Trading Live Week, an annual initiative by Rhodes University's Community Engagement center, local businesses have shown tremendous interest in participating in this relationship of reciprocity inspired by the Mandela Day.
Common Good First consortium meets at Glasgow Calledonian University (GCU)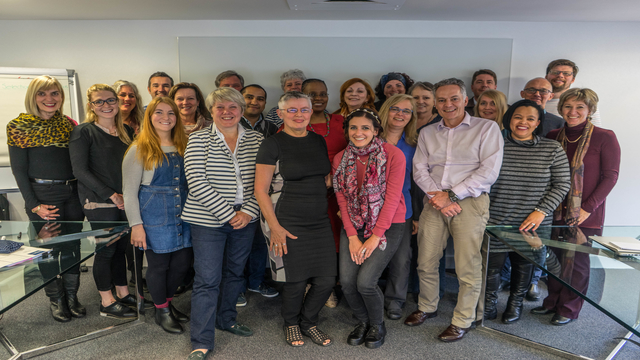 Date Released : 12/07/2017
Rhodes University's Community Engagement (CE) participated in a unique international European Union funded Common Good First digital project in Norway and Scotland.
Dr Gcina Mhlophe to headline this year's Schools Festival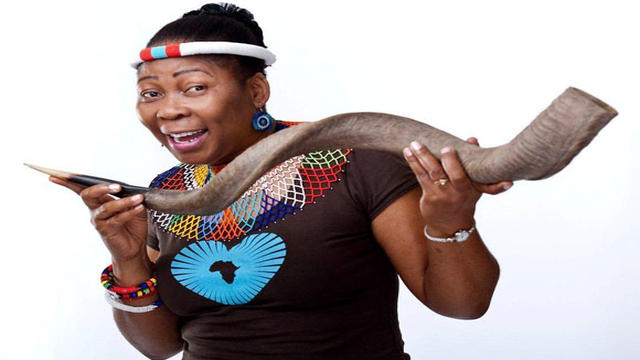 Date Released : 07/07/2017
Storyteller extraordinaire Dr Gcina Mhlophe will treat over 350 learners to her charismatic performance and storytelling when she gives the keynote address at this year's opening ceremony for the South African Schools Festival staring this Sunday, 9 July and ends Wednesday 12, July 2017.
Rhodes University's SPI wins landmark media summit for Africa
Date Released : 16/05/2017
GRAHAMSTOWN, South Africa – Fifteen years ago, Rhodes University's Sol Plaatje Institute (SPI) for Media Leadership in South Africa introduced the study of media management and leadership for newsrooms in Africa and the developing world, making it the first such institution in Africa to teach this relatively new academic discipline.
eRhini, next door to Grahamstown: a unique exhibition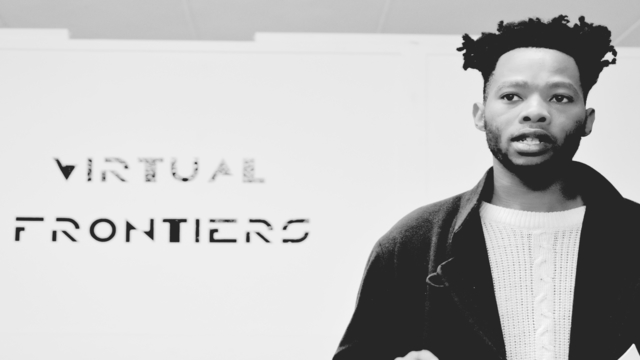 Date Released : 05/07/2017
A few weeks ago, I called a young man who is studying at Rhodes University to ascertain his exact location.
Moseneke liberated himself from self-importance
Date Released : 04/07/2017
Justice Dikgang Moseneke delivered an unusually relaxed and colourful address compared to the usual courtroom judgements during the opening ceremony of the Word Festival 2017 (WordFest) at Rhodes University on Monday morning.
Rhodes director receives Festival Ovation Award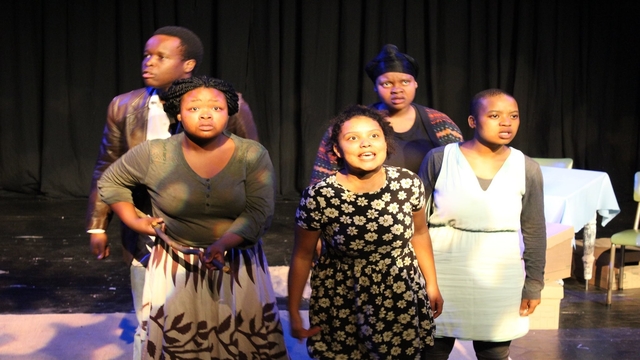 Date Released : 04/07/2017
A Rhodes University Masters student won the prestigious 2017 Standard Bank Ovation Award for her play Bayephi, at the Grahamstown Arts Festival this week. Directed by Thembeka Madliki, the theatre production is about finding peace after the disappearance of a loved one.
Uhuru tackles the black radical tradition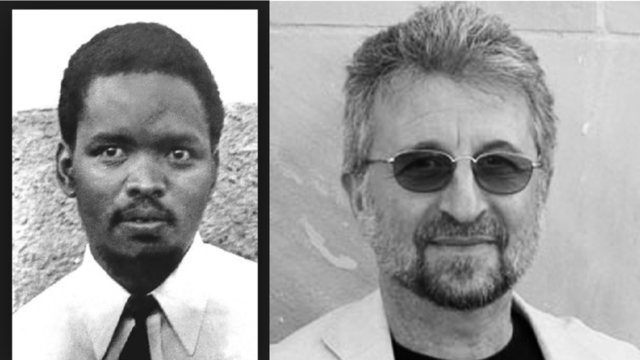 Date Released : 03/07/2017
The Rhodes University's Unit for Humanities (Uhuru) in partnership with the Steve Biko Foundation are currently hosting a conference on : The Black Radical Tradition from Toussaint to Biko and Beyond 1791: Haiti; 1958: Ghana; 1968: USA; 1968: Grahamstown; 1987 Burkina Faso.
Can a university transform without Africanising?
Date Released : 27/06/2017
The SarchI chair at Rhodes University has exceeded all expectations and requirements set out for its five-year duration.
Closing the gap in science leadership
Date Released : 26/06/2017
For Dr Samson Khene, a lecturer in physical chemistry at a South African university, the Africa Science Leadership Programme has opened his eyes to the power and responsibility of science to solve complex social problems.
African tongues losing favour?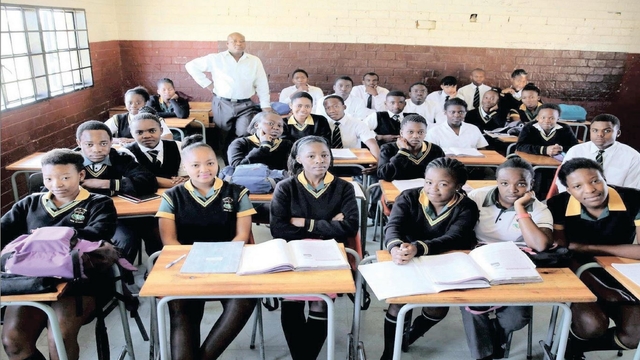 Date Released : 23/06/2017
THE Eastern Cape has a rich seam of intellectual and cultural heritage. This arises from the fact that in the early encounters between the colonial settlers and the indigenous inhabitants of the area of the Eastern Cape now known as the Zuurberg, the European settlers established a foothold followed by the missionaries.
Carving a path for African languages in academia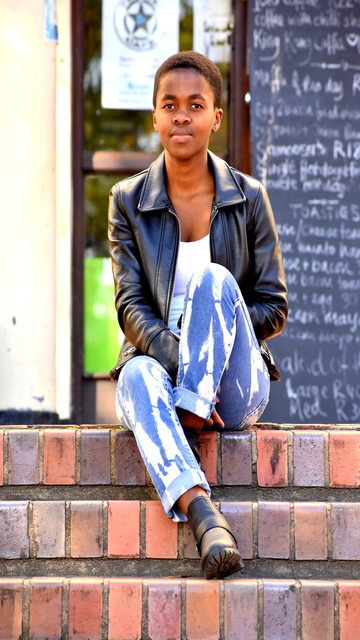 Date Released : 21/06/2017
Ntombovuyo Ngaphu, 21, is a petite and soft-spoken African Languages post-graduate student with an almost tangible passion for language, particularly isiXhosa.
Rhodes, advocating for a multilingual learning environment
Date Released : 21/06/2017
In a discussion held last week, the Transformation Language Group resolved that intensive advocacy towards language transformation at Rhodes University is essential to highlight the gains achieved over the past three years.
Finding success against all odds: the story of Olwethu Waka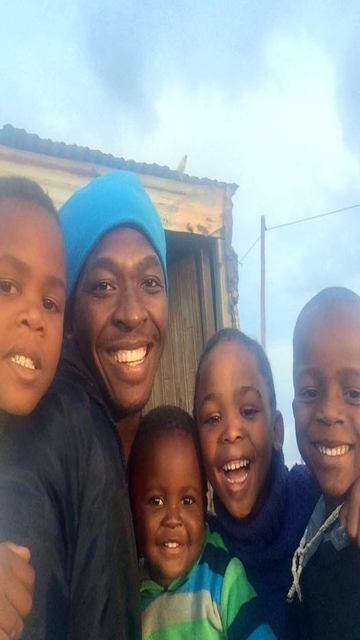 Date Released : 15/06/2017
Success is no accident, says Pele, arguably the world's all-time best footballer.
Rhodes hosts conference on African intellectuals, their work and its place in academia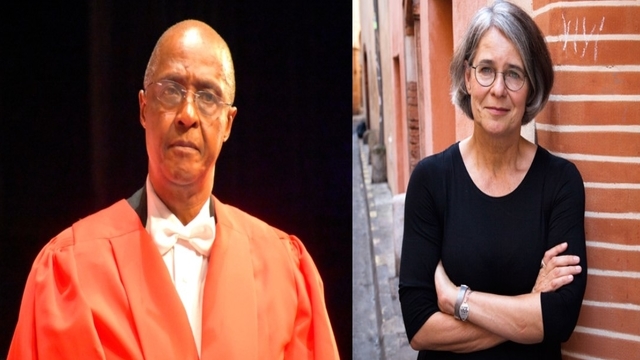 Date Released : 15/06/2017
Rhodes University will host an intensive two-day Colloquium under the theme - Rethinking South African Canonical Writing: Centering the isiXhosa Writings of the 19th and Early 20th centuries from 21 to 22 June 2017.
Dr Mkhize calls for universities to teach citizenship and ubuntu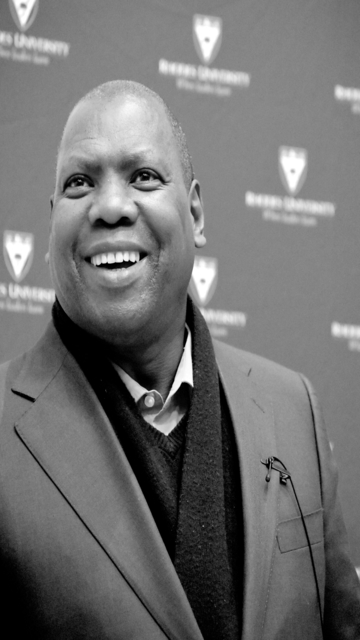 Date Released : 09/06/2017
Former Premier of KwaZulu-Natal, Dr Zweli Mkhize and Treasurer of the African National Congress (ANC), urged institutions of higher education to produce citizens that consider their education as an investment in society during a public Lecture on Citizenship and our Country yesterday at Rhodes University.
Rhodes raising R1bn for 'missing middle'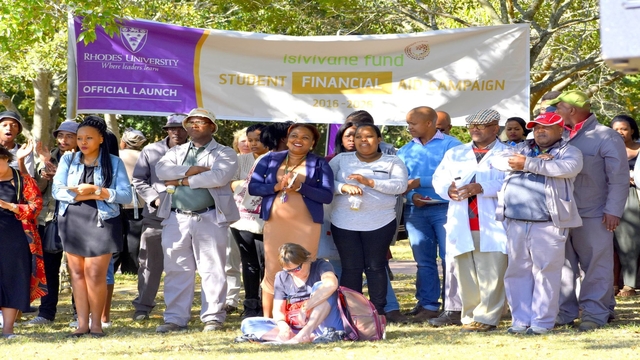 Date Released : 07/06/2017
RHODES University yesterday launched its biggest fundraising initiative ever aimed at raising R1billion to assist academically deserving students in financial need.
Rhodes sets sights on Rlbn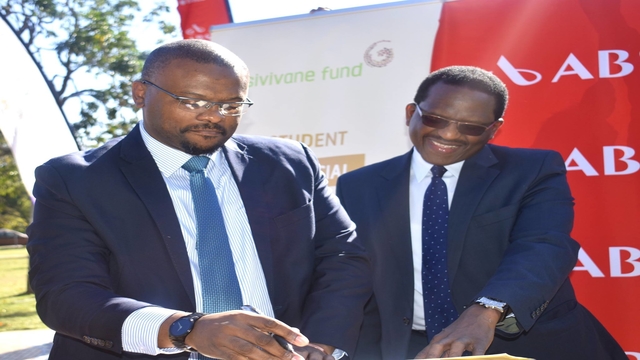 Date Released : 07/06/2017
RHODES University yesterday launched its biggest fundraising initiative ever, aimed at raising R1billion to assist academically deserving students in financial need.
Rhodes to raise R1 billion for students financial aid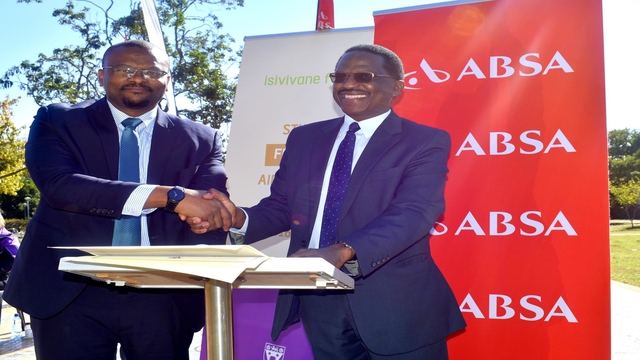 Date Released : 06/06/2017
Dr Sizwe Mabizela, Rhodes University Vice-Chancellor launched an ambitious student financial support initiative called Isivivane Fund in Grahamstown today.
An opportunity to make hopes, dreams and aspirations a reality
Date Released : 06/06/2017
Thank you for joining us on this significant and historic day of our University.
Rhodes launches ambitious student support fund - Isivivane
Date Released : 05/06/2017
When Phelokazi Ndaba*, a 19-year-old Rhodes University law student, became one of the first group of 150 students to benefit from the newly launched Isivivane Fund
Universities consulted on the internationalisation policy in higher education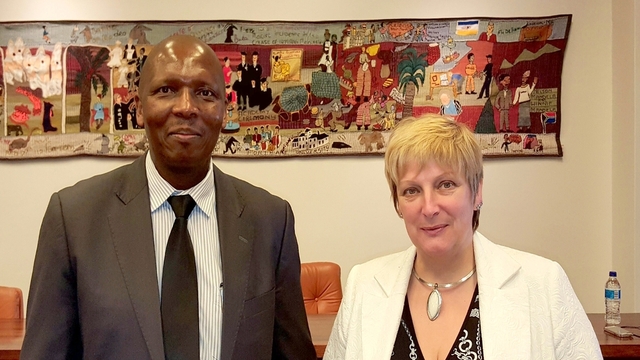 Date Released : 02/06/2017
Rhodes University recently hosted Chief Mabizela, Chief Director of higher education policy for the Department of Higher Education and Training (DHET) to engage on the draft Policy Framework for Internationalisation of Higher Education in South Africa as part of International Week.
Trading Live for Mandela Day Challenge
Date Released : 01/06/2017
It is that time of the year again when Rhodes University and Grahamstown gear up to participate in Trading Live for Mandela Day.
Alumni add their voice on the Transformation of RU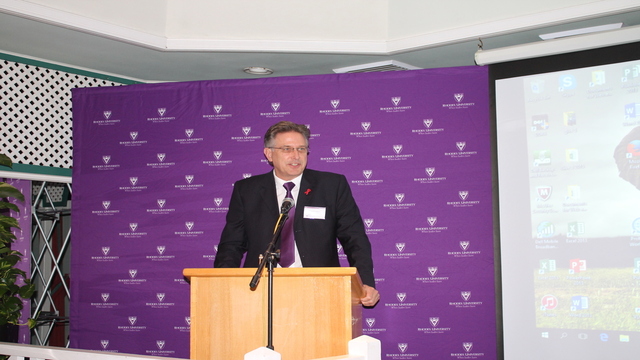 Date Released : 30/05/2017
Rhodes University alumni consultations swung into action in May with several well-attended meetings in Cape Town, Port Elizabeth, Namibia and in Perth.
Research Conference to look into the devastating impact of climate change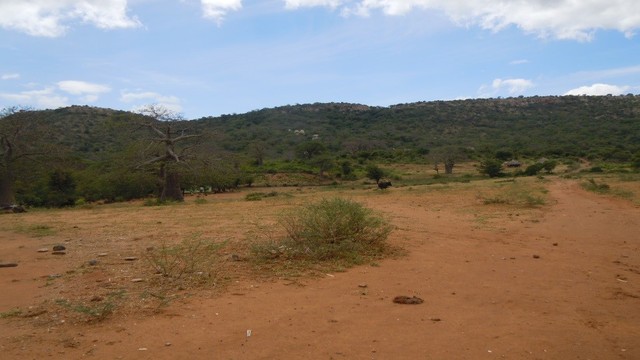 Date Released : 26/05/2017
Rhodes University will host the third two-day Adaptation Colloquium (Think Tank) on climate change from 30 -31 May 2017.
Ambassador of Africa's last colony gives talk at Rhodes University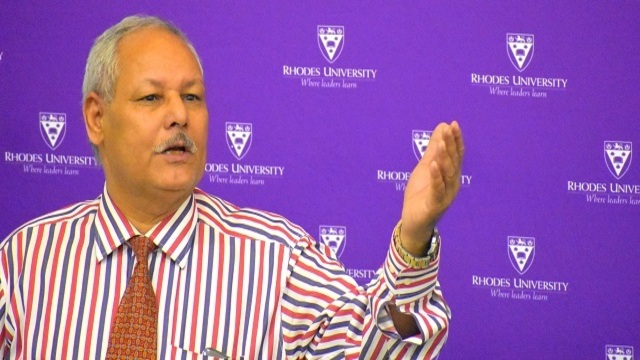 Date Released : 24/05/2017
Rhodes University hosted a discussion titled Africans Colonising Africans: Colonisation in present day Africa, the Western Sahara Conflict last night.
Dr Siphokazi Magadla presents Dialogue on women combatants during apartheid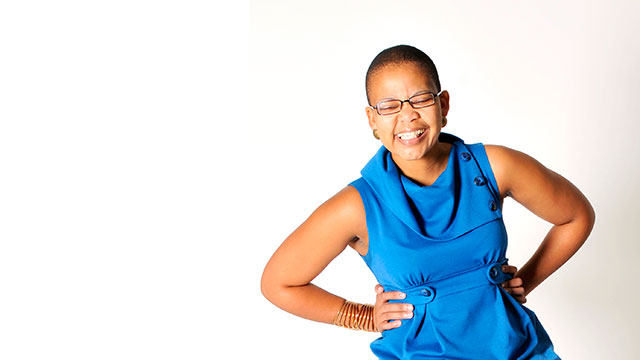 Date Released : 23/05/2017
Newly conferred Rhodes University Politics and International Relations lecturer, Dr Siphokazi Magadla , presents a Talk on "Yayi lixesha lento ayithethwa!": Women combatants and the armed struggle against apartheid this Wednesday at 6PM at the General Lecture Theatre (GLT).
A snapshot of our University today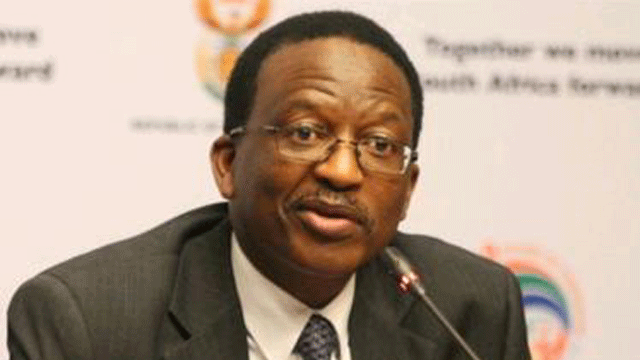 Date Released : 18/05/2017
Rhodes University, like all other public universities in our country, is in the throes of change. Much is happening in our space and all around us.
Men urged to attend a men only discussion around Gender Based Violence
Date Released : 18/05/2017
Amidst growing statistics of gruesome murder and violence perpetuated by men against women, a men only meeting is to be held this evening at the Zoo Major to discuss the current situation and the role that men can play to make the world a better place.
Final year student excluded from University for 10 years for rape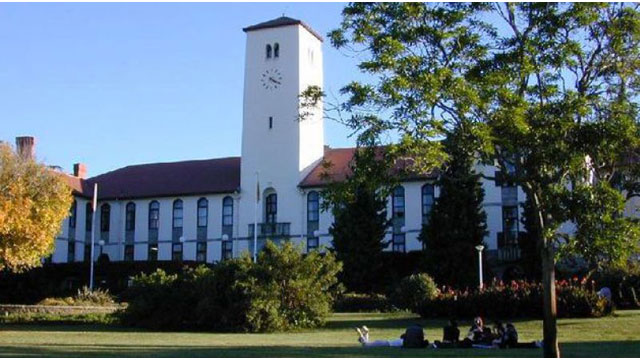 Date Released : 18/05/2017
A final year Bachelor of Commerce student was this week excluded for 10 years from Rhodes University after being found guilty of rape.
Concern over illegal protest action by Nehawu as Nteu accepts revised offer and calls off industrial action.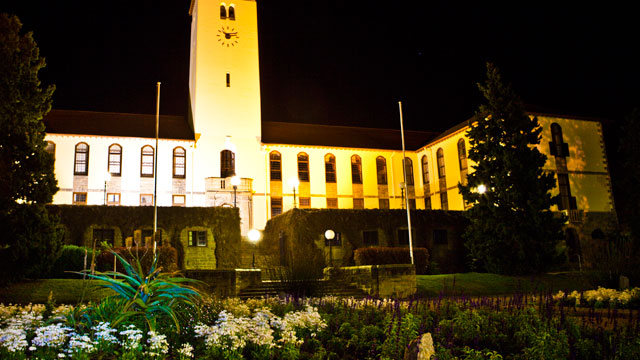 Date Released : 10/05/2017
Rhodes University is extremely concerned about an illegal and unprocedural protest action which took place on campus today against the requirements of a signed agreement between the University and organised labour in the institution.
Politics honours struggle icon Ruth Mompati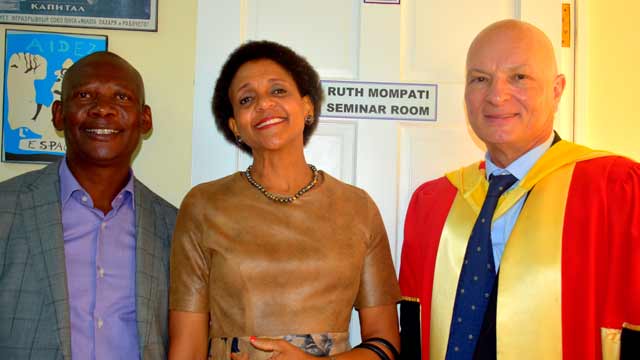 Date Released : 26/04/2017
The Department of Political and International Studies last week honoured struggle icon Ms Ruth Segomotsi Mompati during their graduation by naming a Seminar room after her.
48 year old PhD graduate champions black excellence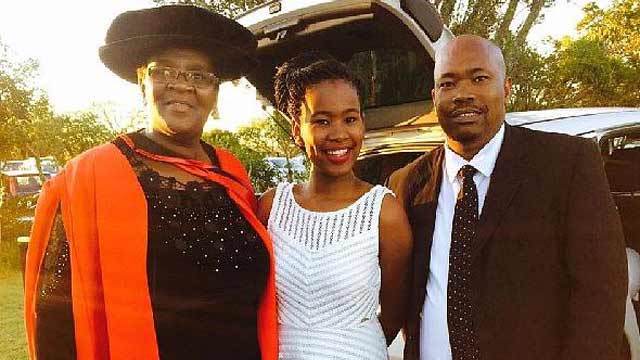 Date Released : 25/04/2017
Dr Nyameka Kangela and her academic achievements are the embodiment of black excellence, a value which her father instilled in her at a young age.
Rhodes' Jeff Opland awarded Ikhamanga by the President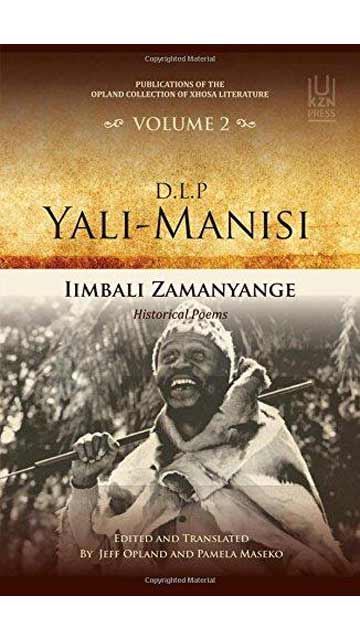 Date Released : 26/04/2017
Professor Jeff Opland, Research Associate and visiting Professor in the Rhodes University's African Language Studies: School of Languages & Literatures will be awarded the presidential Silver in the Order of Ikhamanga Awards on Friday, 28 April 2017.
Rhodes organised labour hand over memoranda to management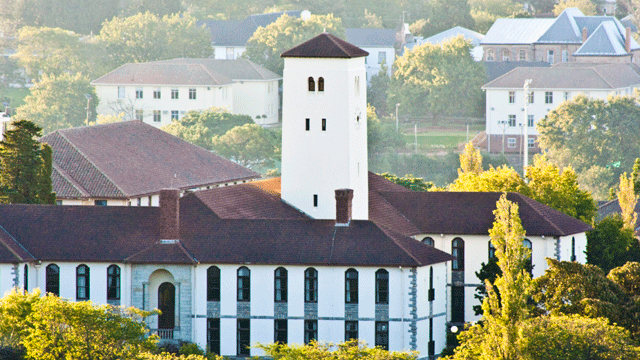 Date Released : 25/04/2017
The National Education Health and Allied Workers' Union (Nehawu) and the National Tertiary Education Union (NTEU), organised labour at Rhodes University
Over 2 400 capped during Rhodes University's 2017 graduation ceremonies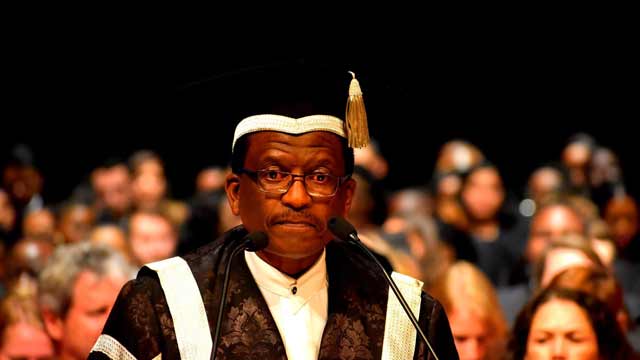 Date Released : 23/04/2017
It was smooth sailing at Rhodes University in Grahamstown where over 2 400 graduated with degrees and diplomas in six ceremonies - the last one was held on Saturday.
PhD written in isiXhosa hailed as milestone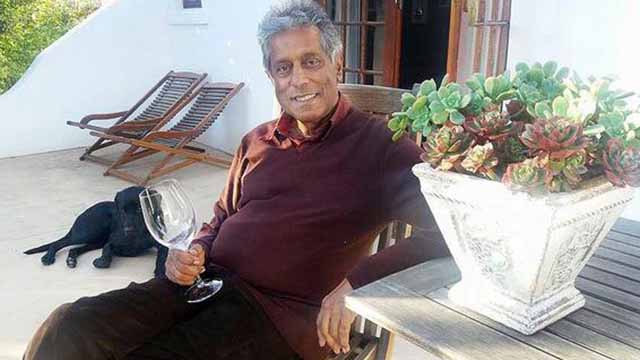 Date Released : 23/04/2017
A chance encounter between a South African music teacher and Xhosa-speaking students in Zimbabwe has led to the production of Rhodes University's first PhD thesis in isiXhosa.
Meet the man who wrote Rhodes University's first isiXhosa PhD thesis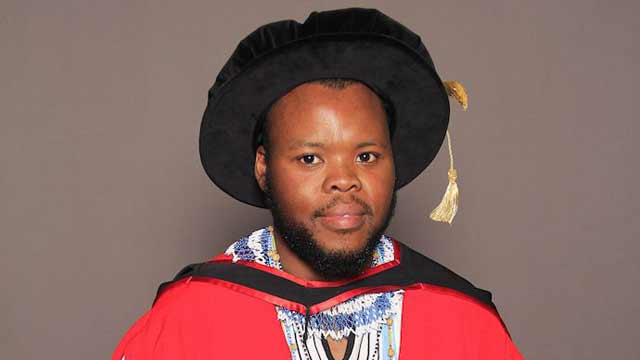 Date Released : 24/04/2017
Hailing from rural Mqanduli in the Eastern Cape, 31-year-old Kunju says his love affair with the language began at a young age.
Barney Pityana conferred honorary doctorate by Rhodes University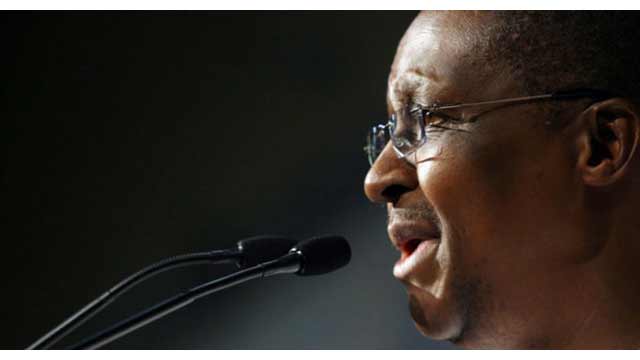 Date Released : 24/04/2017
Outspoken champion for human rights Professor Barney Pityana was conferred an honorary doctorate by Rhodes University over the weekend.
Rhodes University historic graduation off to a good start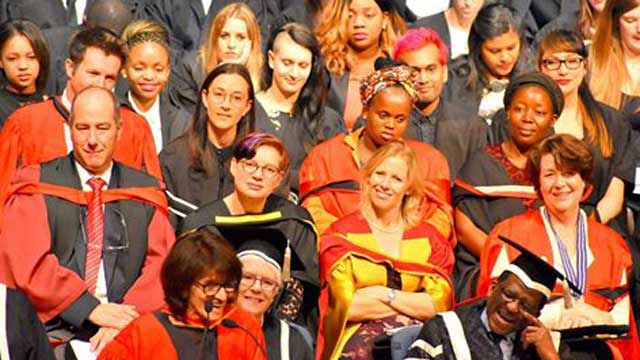 Date Released : 20/04/2017
Rhodes graduation got off to a smooth start this morning to mark the start of a programme in which six ceremonies will be held in three days to confer degrees and diplomas to over 2400 students.
Rhodes to honour five game changers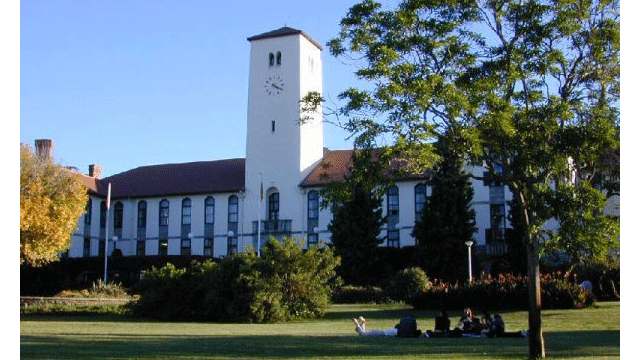 Date Released : 19/04/2017
Rhodes University will confer honorary doctorates on five world game-changers.
Traditional Courts Bill, the devil in the details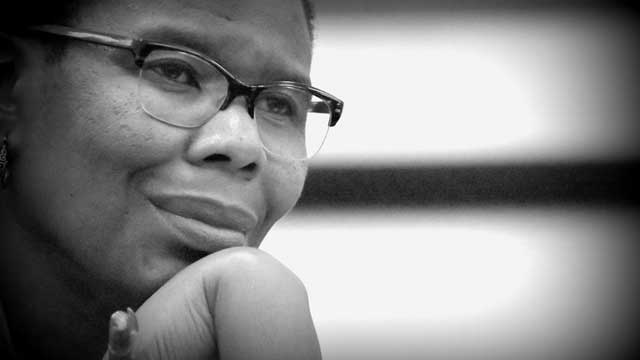 Date Released : 07/04/2017
Judge of Appeal Nambitha Dambuza, 45, addressed a lecture that interrogates the devil in the detail of the newly revised and approved 2017 Traditional Courts Bill on the 3rd of April 2017 as a guest of the Faculty of Law, Rhodes University, Grahamstown.
Strengthening a counter culture to gender based violence: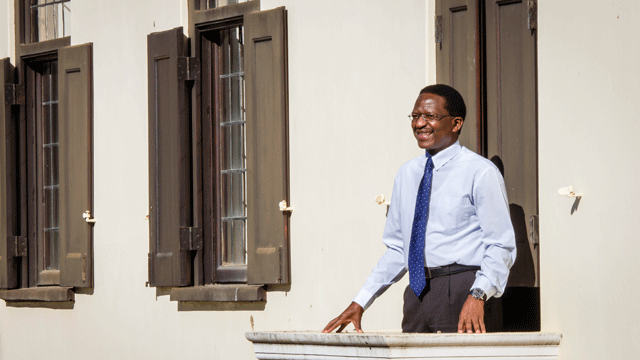 Date Released : 03/04/2017
In my circular last week, I provided an update about the work that we are doing to strengthen a counter culture to rape and sexual/gender-based violence in our institution.
A questionable site using universities' information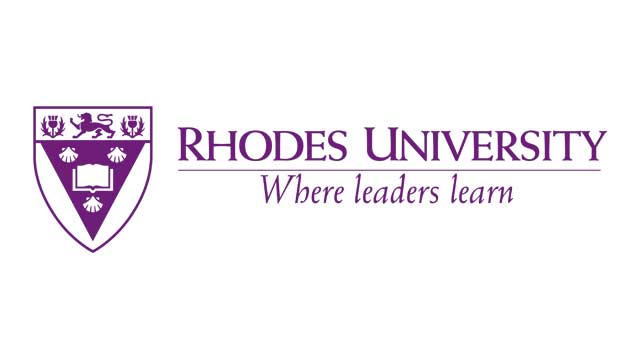 Date Released : 31/03/2017
It has come to our attention that a website unknown to Universities South Africa is using our corporate identity
First Things First Campaign kicks off at Rhodes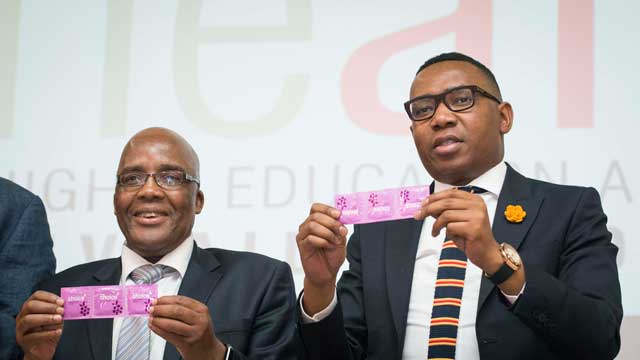 Date Released : 28/03/2017
According to research conducted by the Higher Education and Training HIV and AIDS programme (HEAIDS), the HIV prevalence rate among South Africa's university students is at 3.4%.
2016 Interdict: Court processes concluded
Date Released : 30/03/2017
The Grahamstown High Court, on Friday (24 March 2017), dismissed with costs an application for leave to appeal by students named as 4th, 5th and 6th respondents against a 2016 interdict granted by the same court.
Rhodes investigates controversial video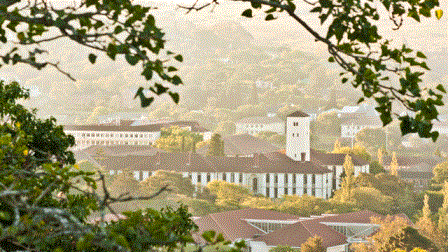 Date Released : 28/03/2017
An investigation has been launched into the production and posting online of a controversial video titled "being a fly on the wall @ protests." The video was brought to our attention this morning.
Doctorate under focus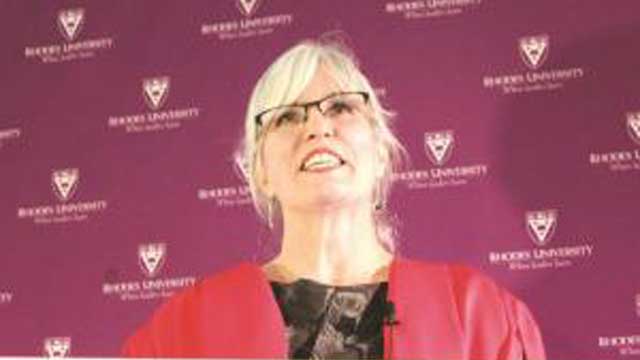 Date Released : 28/03/2017
Last week Rhodes University hosted the first Inaugural Lecture of the year by Professor Sioux McKenna titled Unmasking the Doctorate.
Higher Education institutions team up to take on fundraising challenges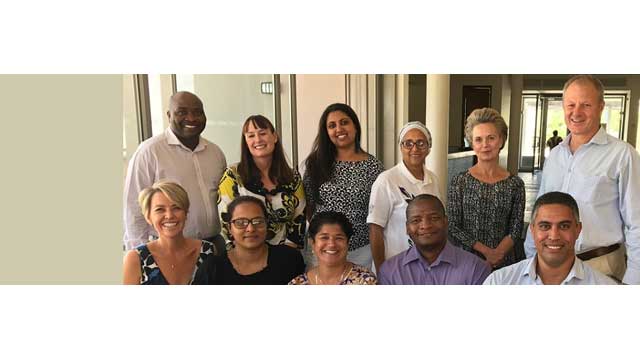 Date Released : 24/03/2017
Seeking out proactive collaboration and designing approaches to shared institutional fundraising challenges were some of the issues discussed at the first Higher Education Fundraising Forum held at Stellenbosch University (SU) recently.
Calls for Nominations for the Vice Chancellor's Community engagement Award for 2016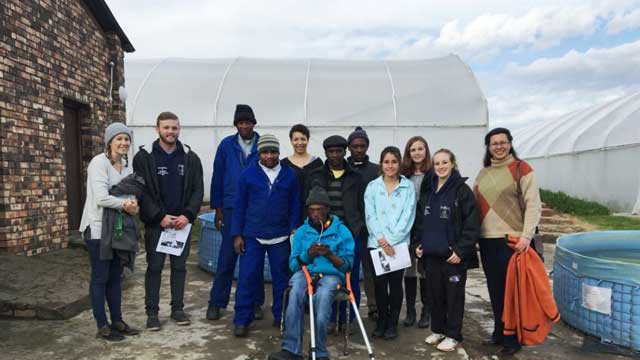 Date Released : 15/03/2017
The Vice Chancellor's Distinguished Community Engagement Award is a prestigious and competitive annual award that recognises meaningful and committed partnerships between the members of the university and the community.
Science and indigenous knowledge: the best of both worlds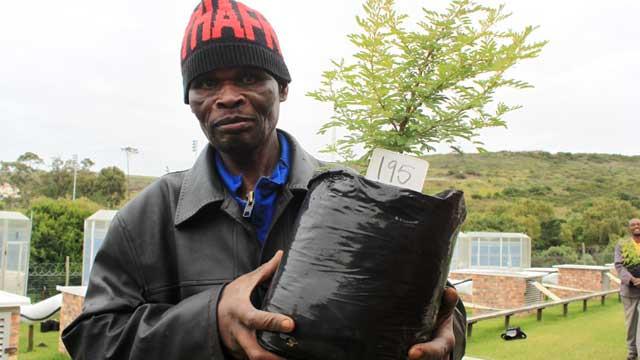 Date Released : 13/03/2017
Learning is a collaborative process between teacher and learner. At least it should be.
SA academics receive local and international recognition for book on the current state of affairs in SA's tertiary sector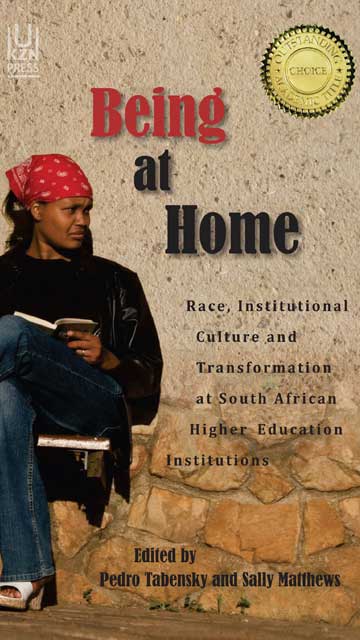 Date Released : 13/03/2017
Rhodes University academics Sally Matthews and Pedro Tabensky have been shortlisted for an NIHHS award in the Category: Best Non-Fiction edited book for their book Being at Home.
Science Festival highlights indigenous knowledge on its 21st year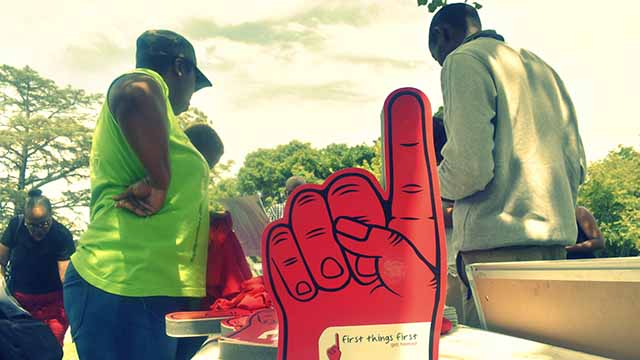 Date Released : 09/03/2017
This year marks the 21st year of existence for the Science Festival Africa currently underway in Grahamstown.
Hundreds of students to serve the Grahamstown Community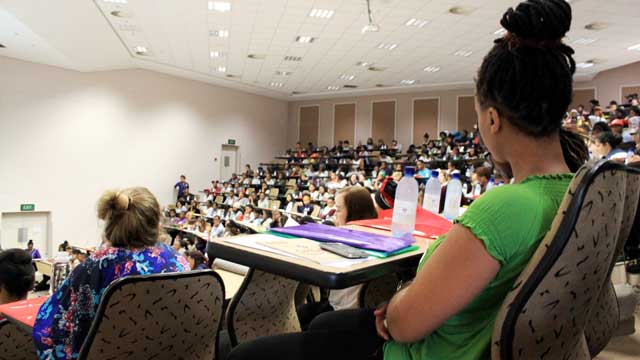 Date Released : 06/03/2017
Over 600 Rhodes University students opened the new academic year with an intent to be more than just academic students but to actively engage in the acquisition and dissemination of knowledge to the greater Grahamstown community.
Over 600 students volunteer for Community Engagement 2017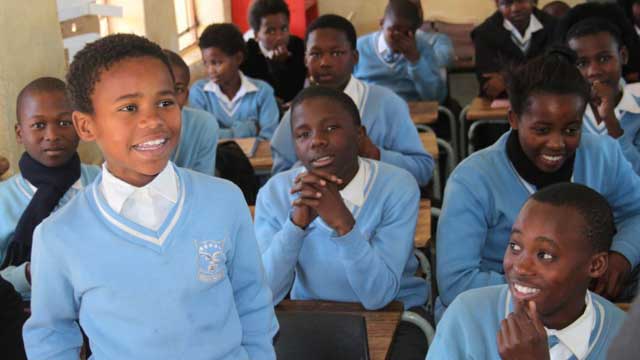 Date Released : 03/03/2017
One of the primary roles of a Higher Education institution in a society is knowledge generation and knowledge dissemination.
Heartbreak for RU as they drop points at home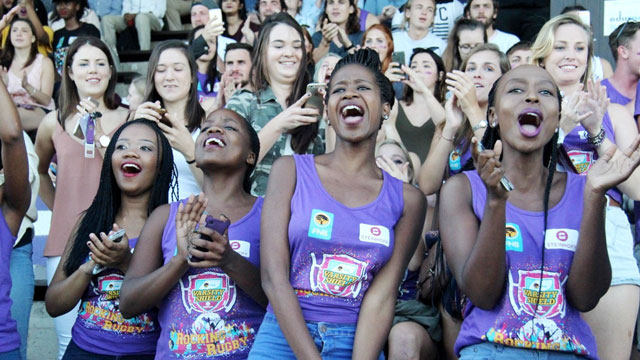 Date Released : 28/02/2017
Rhodes University's rugby team had it all to prove on Monday, 27 February at their penultimate home game in the 2017 Varsity Shield tournament.
Tonight Rhodes University rugby is up against old rivals
Date Released : 27/02/2017
Tonight Rhodes University rugby is up against old rivals, University of Fort Hare at the RU Great Field at 6:30pm.
Rhodes Student wins Top National Competition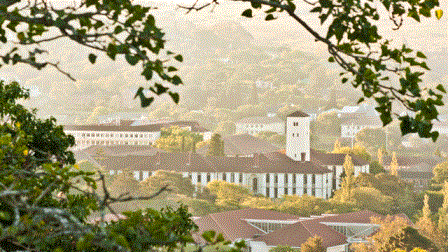 Date Released : 22/02/2017
Helen Lenahan (g14L0854), currently registered for Classics Honours in the Classics section of the School of Languages and Literatures at Rhodes, has won two prestigious national competitions hosted by the Classical Association of South Africa (CASA).
Rhodes welcomes additional allocation for higher education in 2017 Budget
Date Released : 22/02/2017
Rhodes University welcomes today's announcement by the Minister of Finance, Pravin Gordhan, of an increase in the budget allocation for higher education and NSFAS.
3 Grahamstown learners awarded full Mathematics Scholarships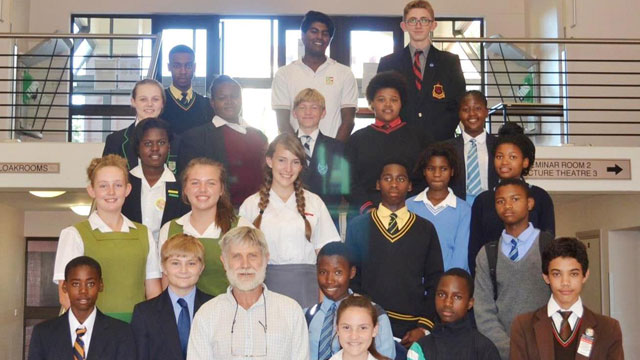 Date Released : 22/02/2017
Three full scholarships for further study at Rhodes University were awarded to local Mathematics learners chosen from over 250 learners from 17 schools in the Grahamstown District
Office of the Premier funds academically deserving students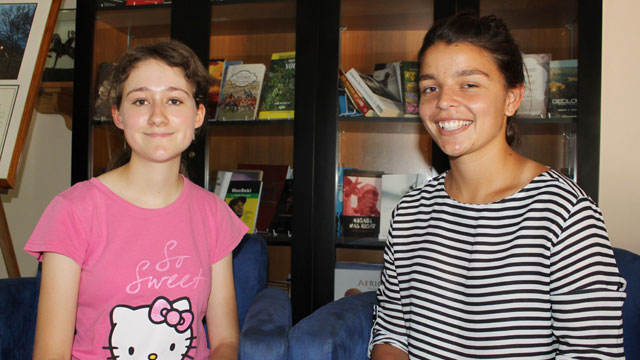 Date Released : 21/02/2017
In line with their efforts to support academically deserving students to access higher education, Rhodes University signed a memorandum of understanding with the Office of the Premier (OTP) in the Eastern Cape last week.
Student Accommodation Update
Date Released : 15/02/2017
By virtue of its small town location, most students attending Rhodes University require accommodation. Of the over 8 277 students that will register at Rhodes in 2017, 3 594 will have a place in the University residence as this is the capacity of the university residence system.
Rhodes University Opens Academic Year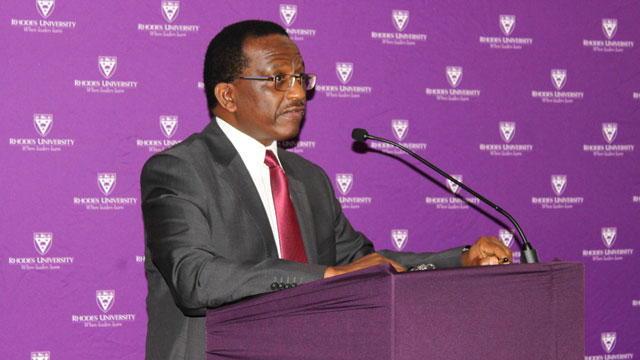 Date Released : 14/02/2017
Rhodes University hosted a media briefing in Port Elizabeth today (Tuesday, 14 February) where members of the media were briefed about some of the pertinent issues that face the University as they prepare for the start of the academic year, which starts next week.
VC Address to new students and Parents 2017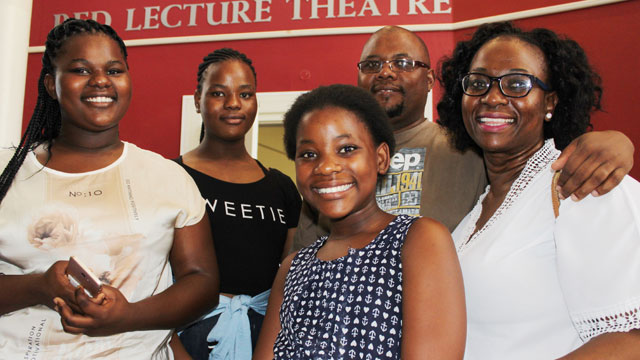 Date Released : 13/02/2017
On behalf of our academic, support and professional staff I extend a hearty welcome to you, our new students, and to your parents and other family members who have accompanied you to Rhodes University.
Parents impressed with the first day of registration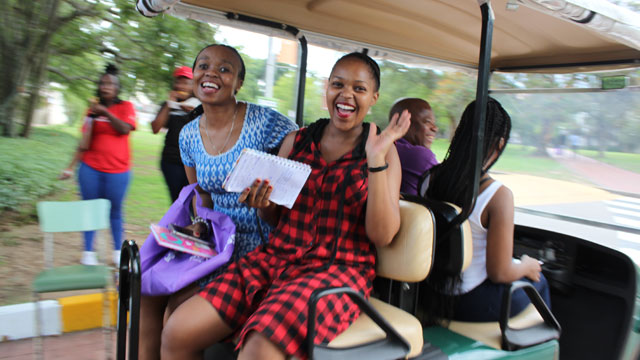 Date Released : 11/02/2017
The first day of Rhodes University's Registration went off to an amazingly seamless start.
The battle of the varsities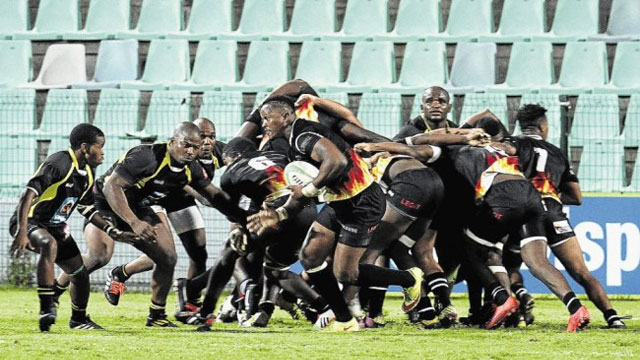 Date Released : 09/02/2017
The spotlight turns to varsity rugby's second division tonight as the eagerly anticipated FNB Varsity Shield presented by Steinhoff International kicks off across the country.
RU pledges Varsity Shield Debut winnings to education Fund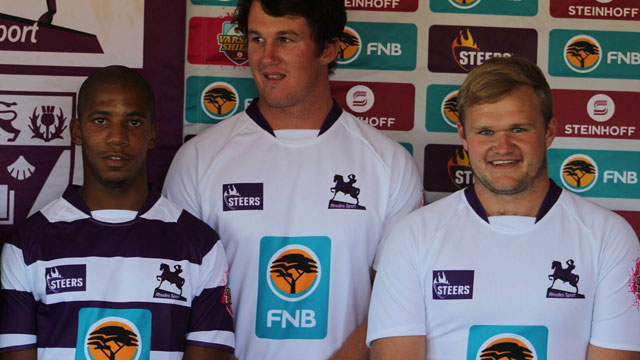 Date Released : 09/02/2017
Rhodes University makes its FNB Varsity Shield debut today (Thursday, 9 February 2017) against Tshwane University of Technology in Tshwane at 6:30PM.
Peer educators to drive workplace health promotion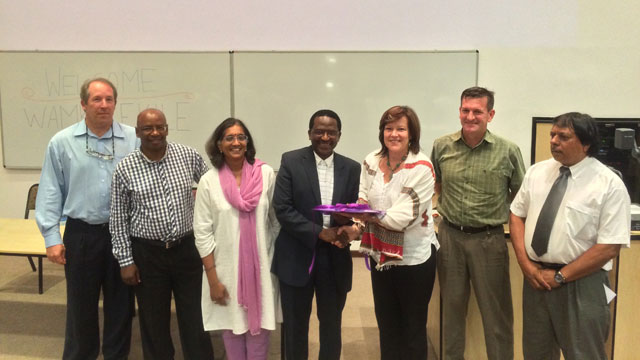 Date Released : 07/02/2017
On Monday, 30 January 2017, community engaged research in higher education met health in a collaborative project that is run under the stewardship of Mr Thandi Mzizi,
EC university VCs meet Premier Phumulo Masoalle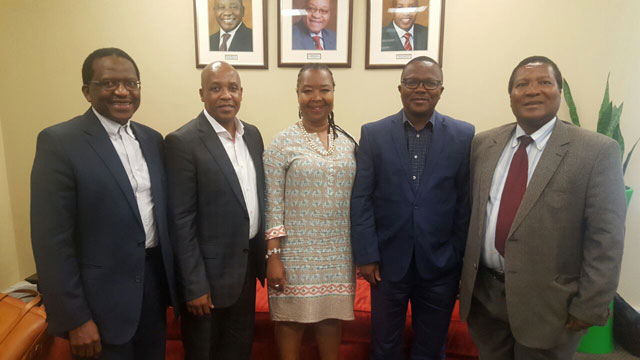 Date Released : 01/02/2017
he Vice-Chancellor for Rhodes University met with Eastern Cape Premier Phumulo Masualle together with the Vice-Chancellors of two of the Eastern Cape's universities today.
Rhodes Welcomes new Director for Communications & Advancement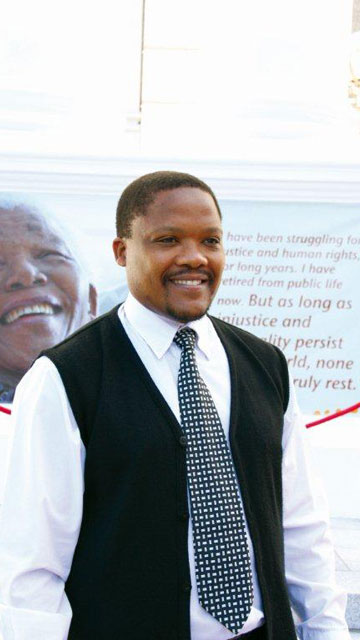 Date Released : 31/01/2017
Having joined Rhodes University as the new Director for Communications and Advancement, former Parliamentary spokesman, Luzuko Jacobs has hit the ground running.
Revisiting the Rhodes Department of Divinity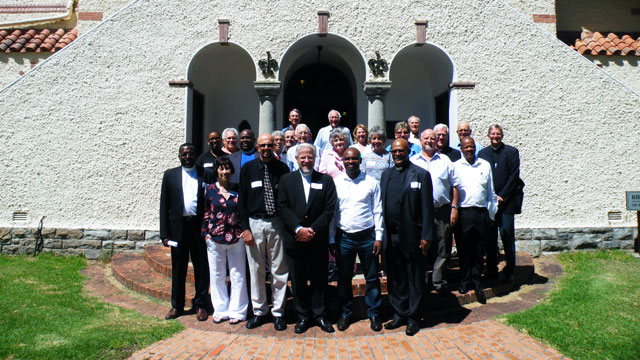 Date Released : 24/01/2017
Saturday the 21st of January saw a group of approximately 25 people gather on the lawns in front of the Environmental Science Department.
Varsities upbeat on 'new approach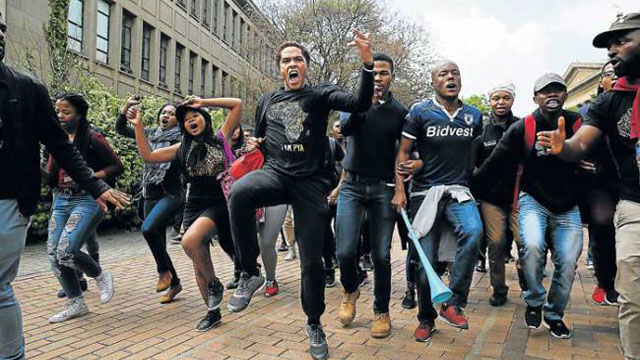 Date Released : 20/01/2017
Rhodes University says it is ready for the new academic year despite threats that ongoing #FeesMustFall protests that disrupted academic learning in 2016 would continue.
Rhodes delays opening of term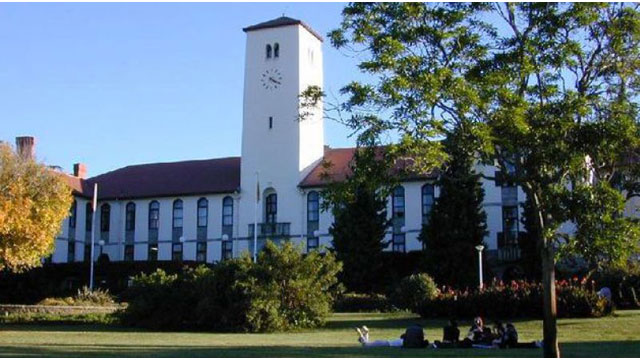 Date Released : 19/01/2017
Rhodes University's academic year is set to start a week late as the institution wraps up the last of its 2016 exams.
Rhodes University to Host Philosophy Transformation Dialogue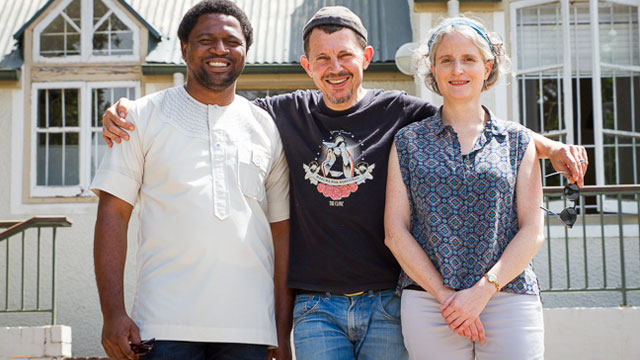 Date Released : 19/01/2017
The terms "decolonisation" and "transformation" have captured the imagination of academics and students, and have recently found fertile ground for expression in the wake of the #FeesMustFall phenomenon.
Big dreams for the future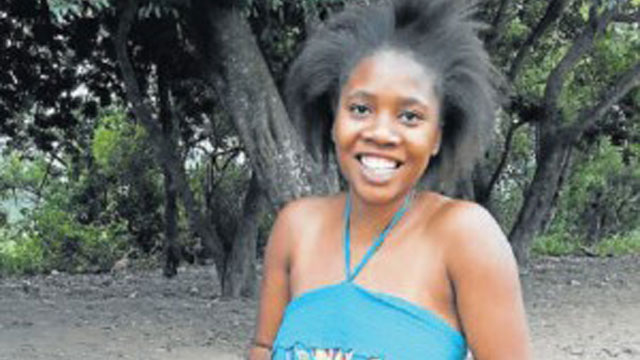 Date Released : 17/01/2017
Fresh from a "holiday" where she helped struggling pupils improve their maths marks, a Rhodes University honours student will look at new entrepreneurship projects she can undertake to continue supporting her family.
Rhodes University ready for a new Academic Year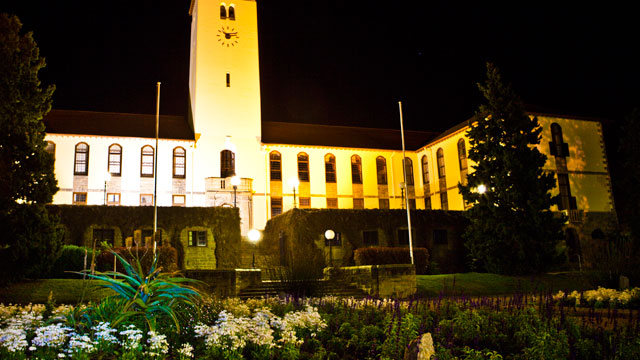 Date Released : 17/01/2017
Following the #FeesMustFall protests at the end of last year, Rhodes University is one of the few universities in South Africa which successfully completed the full 2016 academic year, including the year-end exams for nearly all courses.
Rhodes University Maintains Exceptional record of Mandela Rhodes Scholarships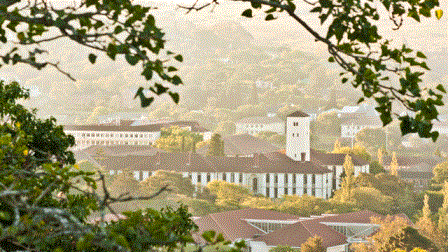 Date Released : 11/01/2017
The Mandela Rhodes Foundation has announced its selection of the 13th cohort of Mandela Rhodes Scholars – six (6) of whom will be studying at Rhodes University this year.
280 million-year-old fossil reveals origins of chimaeroid fishes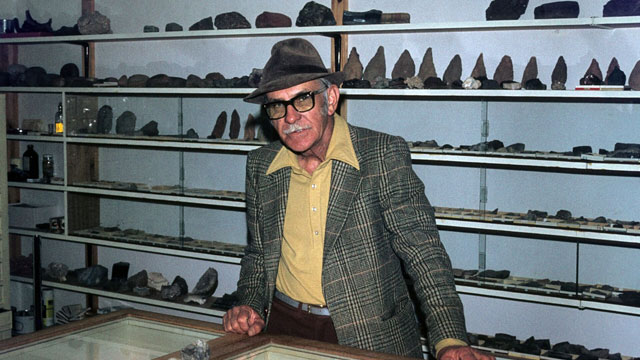 Date Released : 09/01/2017
High-definition CT scans of the fossilized skull of a 280 million-year-old fish reveal the origin of chimaeras, a group of cartilaginous fish related to sharks
Residence Accommodation in January/February 2017
Date Released : 29/12/2016
The University's residence system will be available to students returning to campus for examinations in January and February 2017.
Year-End Closure
Date Released : 15/12/2016
Rhodes University will be closed from 16 December 2016 to 3 January 2017.
Rhodes researchers form part of first-ever Antarctic Circumnavigation Expedition (ACE) Project
Date Released : 14/12/2016
Two Rhodes University microbiologists will join a team of 50 researchers from 30 countries to participate in the first circumnavigation of Antarctica.
Interdict Application Decision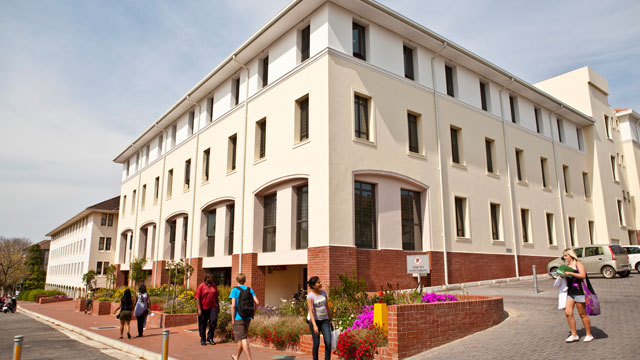 Date Released : 13/12/2016
Following student protests earlier this year, the University sought and was granted an interim interdict to prevent those who engaged in unlawful activities from doing so.
South African professor says Africa must solve its own problems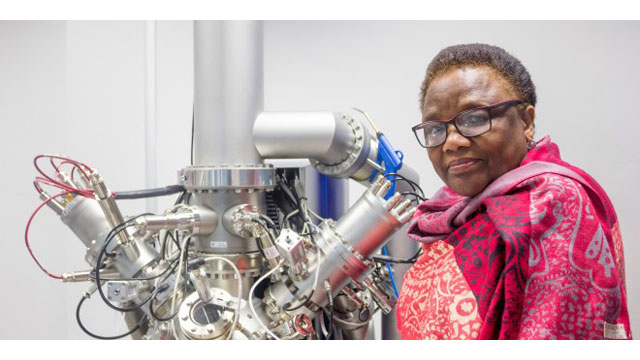 Date Released : 09/12/2016
Africa must learn to solve its own problems, says the winner of this year's African Union (AU) Kwame Nkrumah Scientific Award, Professor Tebello Nyokong of Rhodes University in Grahamstown in Eastern Cape Province.
Transforming Organic Chemistry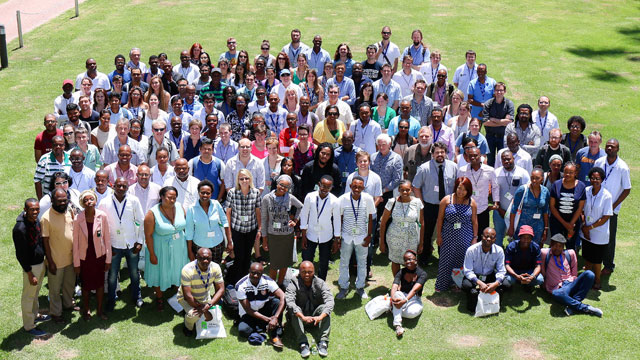 Date Released : 08/12/2016
Rhodes University hosted the Frank Warren Conference from 4 to 8 December 2016
All-female research team heads to Antarctica for pioneering study
Date Released : 15/11/2016
Seven researchers from Rhodes University are heading to Antarctica for the annual summer relief voyage on 30 November 2016. This is the largest contingent from any South African University on this year's expedition and includes two academic staff members and five students.
Environmental Award Winners 2016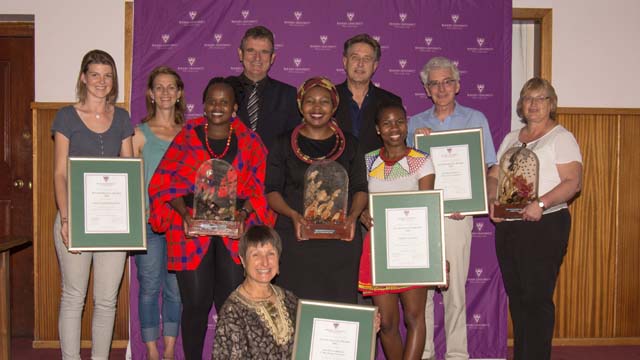 Date Released : 24/11/2016
The winners of the Rhodes University Environmental Awards 2016 were presented with their trophies on Wednesday 23 November in the Senior Common Room. The winners of the Individual Award was a joint award to Prof Brian Allanson and Mrs Louw Claassens.
Rhodes Research Group scoops another award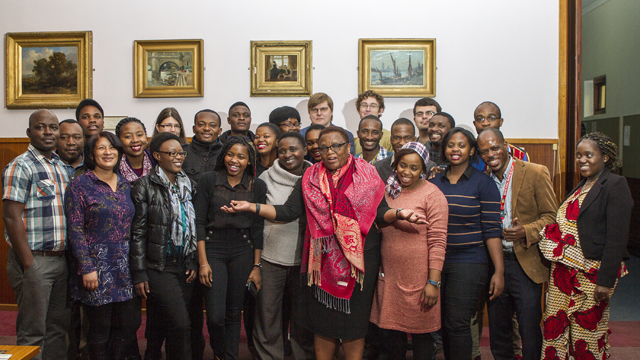 Date Released : 18/11/2016
Prof Nyokong's Nanotechnology Research Group have been recognized as the most productive research group (for 2015) by the Council for Scientific and Industrial Research (CSIR) together with the National Laser Centre.
Safety and security on campus
Date Released : 18/11/2016
Safety and security on campus are both an individual and a collective responsibility of all students and staff. On its part, the University has a responsibility to take all such steps as may reasonably be practicable to create a safe and secure university environment in which students and staff can learn, work and live.
The Internet in South Africa turns 25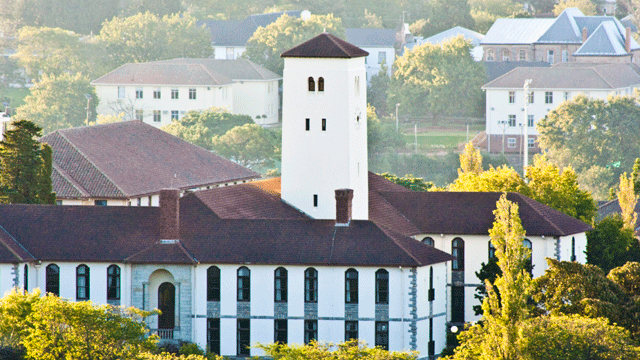 Date Released : 11/11/2016
It has been 25 years since the first Internet connection was established in South Africa.
Platform gives social projects digital drive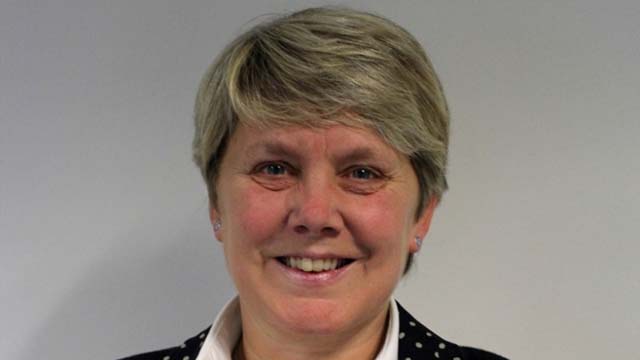 Date Released : 01/11/2016
All communities, irrespective of their socioeconomic status, have an exceptional ability to tackle social problems and find innovative solutions.
Call for Nominations: Bloomberg Media Initiative Africa Executive Training
Community Engagement Awards 2016 Winners
Date Released : 17/10/2016
The annual Community Engagement Awards are an annual celebration of the hard work, dedication and commitment by students, staff and community partners towards building partnerships for sustainable human and community development across Grahamstown.
Campus Update
Date Released : 05/10/2016
Unfortunately, Rhodes University experienced disruption in the early morning of 5 October 2016. Protesters invaded residences on the upper part of campus while students were sleeping. Fire alarms were set off as the residences were invaded. Tyres and two rain water storage tanks were also set alight in the immediate vicinity.
Declaration of a Higher Education & Training multi-stakeholder summit that took place on 03 October 2016.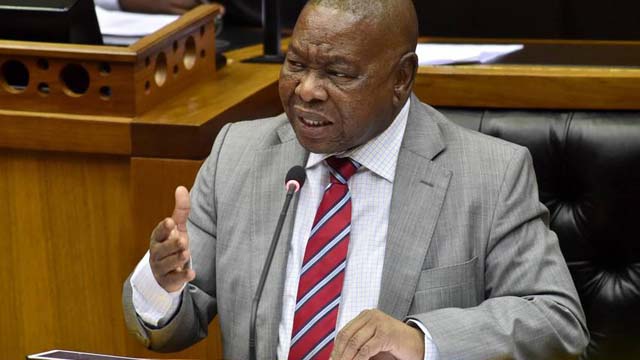 Date Released : 04/10/2016
On 03 October 2016 the Minister of Higher Education & Training, Dr Blade Nzimande, convened a multi-stakeholder consultative forum in Kempton Park to deliberate and reach a common position on the crisis engulfing our public Higher Education system.
Campus Update
Date Released : 28/09/2016
The academic programme resumed with lectures and tutorials at 10:30 today, following engagement with staff this morning, 28 September 2016. Protesting students disrupted lectures and some arrests were made.
Arson attempt on campus
Date Released : 01/10/2016
At approximately 4am today, 1 October 2016, a fire was started at a basement entrance on the south wall of the main administration building, using a flammable substance.
#Feesmustfall: The forgotten stakeholders
Date Released : 03/10/2016
We all seem to have forgotten about the biggest stakeholder in the debate, the South African family.
Letter from the Vice-Chancellor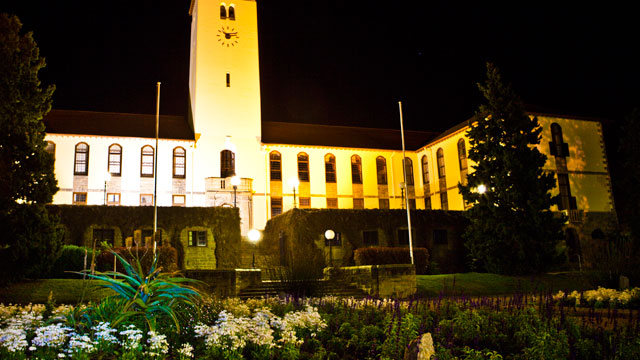 Date Released : 27/09/2016
Since the start of disruptions of the academic activities of our University on Tuesday, 22 September 2016, I have received numerous e-mail messages from students, academic and support staff and parents who are anxious and concerned about events on campus.
Public Lecture by Deputy-Minister of International Relations and Cooperation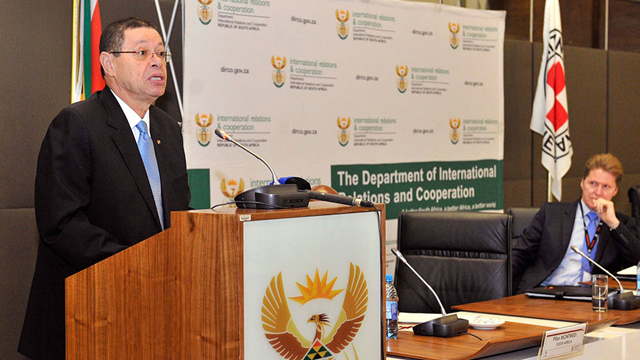 Date Released : 23/09/2016
The Political and International Studies Department hosted The Honourable Luwellyn Landers MP, Deputy-Minister of International Relations and Cooperation who delivered a timely lecture on Wednesday, 14th of September 2016, unpacking the importance of fostering development and democracy through international relations and diplomacy.
Let us march in support of our students and our public higher education system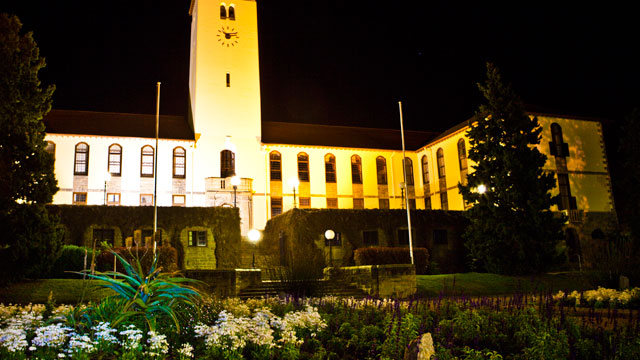 Date Released : 23/09/2016
Our public higher education stands on the edge of a precipice. The challenges confronting our system demand that we all work together to strengthen rather than weaken it further
Rhodes University's response to the Minister of Higher Education & Training's statement on university tuition fee adjustments for 2017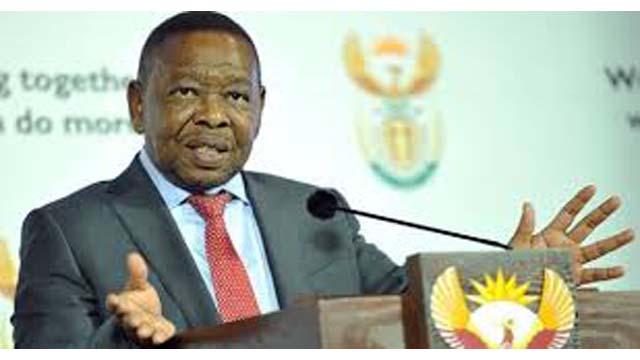 Date Released : 19/09/2016
Rhodes University notes and welcomes the Minister's recommendations regarding university tuition fee adjustments for 2017. We particularly welcome Government's commitment to assist students who come from poor and working class families and those who come from mid-level income families.
Kgalema Motlanthe calls for reawakening of the values of uBuntu
Date Released : 14/09/2016
Rhodes Business School hosted former President Kgalema Motlanthe for the second Archbishop Thabo Makgoba Development Trust (ATMDT) annual lecture, on Monday 12th September 2016.
Rhodes University Celebrates Dedicated Retirees on Arbor Day
Date Released : 14/09/2016
Rhodes University Vice-Chancellor, Dr Sizwe Mabizela, hosted the annual Arbor Day Tree Planting Ceremony to honour recently retired staff members who were in service of the University for 15 years and more, on 6 September 2016.
Motlanthe calls on SA to hold leaders 'accountable'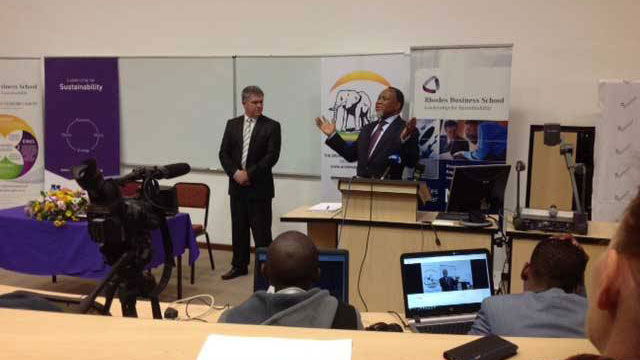 Date Released : 13/09/2016
Former state president Kgalema Motlanthe has said the only way to address ruling party "arrogance and deceit" is to hold leaders accountable.