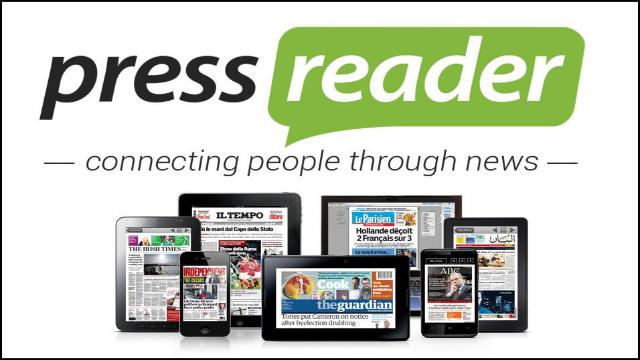 Rhodes > Library > Latest News
PressReader - Connecting People Through News
Date Released:
Tue, 4 April 2017 11:08 +0200
PressReader -
Connecting People through News
Free Trial Access has been set up for Rhodes users from 3 April to 15 May 2017.
Access is for **On Campus Only**
PressReader provides unlimited access to 6,000+ newspapers and magazines from around the world.
All users trialling PressReader are encouraged to: Download the PressReader App on your tablet or smartphone. You can also download on your computer if using Windows 8 or higher OS. The App allows you to download full publications for reading offline.
Register for a free account on PressReader. Doing so will give you the full functionality of the platform (email alerts, complete personalization of the platform and everything synchronized across all devices with the same username and password)
‌
Source:Library Resources