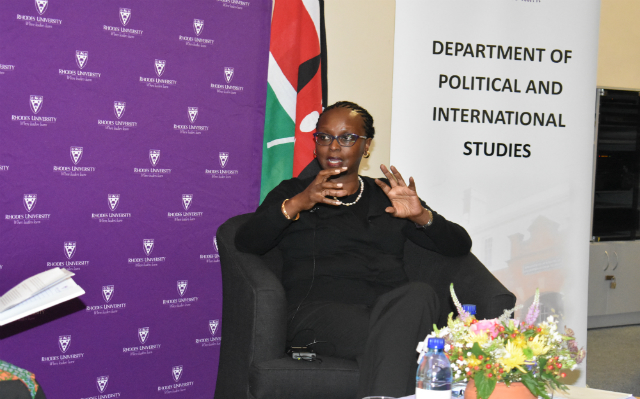 The Politics and International Studies department at Rhodes University, in association with the East African Society (EASoc), hosted a dialogue with the Kenyan Ambassador to South Africa, H E High Commissioner Jean Kamau. The dialogue was chaired by Politics lecturer, Shingi Mtero, with its theme centered around Kenya's democracy and its prominent role in the African region.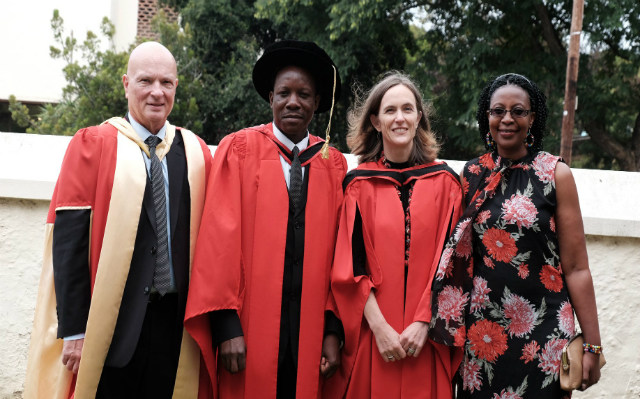 Two PhDs students, Gogela Kholisa and Natolooka Kepha graduated. Here Kepha Natolooka, his wife Norah from Uganda and Professor Paul Bischoff and Dr Sally Matthews are seen at the departmental graduation luncheon on Friday.
Terence Beard and John Daniel Awards
Awards for the annual Terence Beard and John Daniel Awards for the Best Undergraduate and Postgraduate students.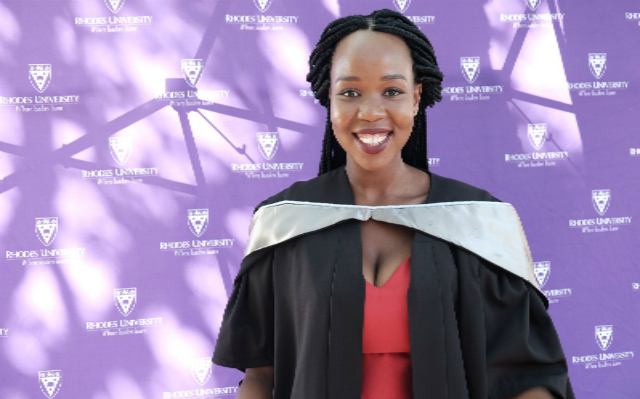 A Happy Day! Political and International Studies Honours graduate Ms Thandokazi Silosini.