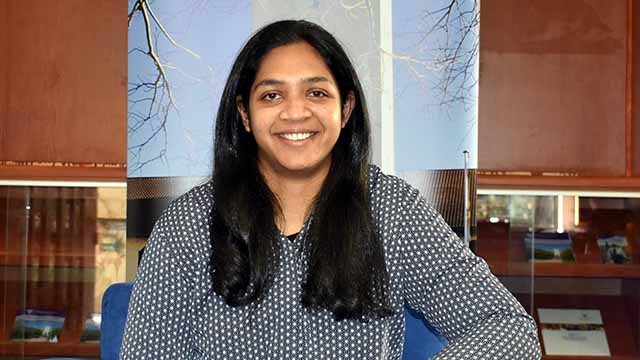 The confluence of language and justice is at the heart of Rhodes University academic Dr Zakeera Docrat's work.
Her love for, and appreciation of, isiXhosa as the means through which most people in the Eastern Cape communicate propelled her to study the language along with law at university.
Docrat obtained her doctorate from Rhodes in 2020 with a thesis that firmly challenges chief justice Mogoeng Mogoeng's "linguistically exclusionary legal system" for the country's courts.
Mogoeng published the policy in 2017, ostensibly for transformational purposes, stating that English would be the sole official language of record and that Afrikaans would be removed as a language of record but which effectively sidelined all indigenous languages.
Docrat points out that monolingualism has also been adopted by the SA Police Services for taking of complainant, accused and witness statements.
Docrat argues cogently and resolutely that Mogoeng's policy is unconstitutional and exclusionary, and that there is no legislative authority conferred on the chief justice to determine language policy.
She has called for a thorough investigation of the policy.
She also points to the interplay between language policy in the criminal justice system, and university language requirements for law graduates.
Docrat told DispatchLIVE she started speaking isiXhosa at home, which sparked her passion for the language.
She went on to study it at school and later majored in the language alongside legal theory in a BA degree at Rhodes.
"My mom was instrumental in the entire process.
"I learnt the language in my home environment.
"Our gardener and late housekeeper would only communicate with me in isiXhosa. I found it fascinating that I could communicate with them in another language.
"I was exposed to the language on a daily basis in my mom's business, where the majority of her clientele were isiXhosa speaking and the customers enjoyed communicating with me.
"I then proceeded to learn isiXhosa more formally at school.
"My teacher at DSG in Makhanda, Shelly Roodt, encouraged me to continue mastering the language at an intellectual level, with the purpose of breaking down cultural and racial stereotypes.
"I was and am passionate about isiXhosa and being able to communicate directly with the people in the province of my birthplace, the Eastern Cape."
She says that as she worked towards her honours and LLB degrees, she realised the importance of languages, particularly African languages, in the legal process and in courtroom discourse.
This inspired her to continue researching at Rhodes in the field of language and law, and forensic linguistics, first towards an MA and then a PhD.
She also has a forthcoming book on the subject and is currently a post-doctoral research fellow at Rhodes.
Underlying her research work was a desire "to expose the linguistic injustices that plague our legal system", and to offer solutions and recommendation to the problems.
"Historically, African languages had continuously been marginalised from mainstream society and this marginalisation in my opinion continues to be perpetuated in our legal system, post 1994.
"The constitution obligates the state to take practical and positive measures to elevate the status, use and develop the nine official African languages
"Yet, with an English-only language of record policy for courts, speakers of African [including Afrikaans] languages, with no or limited access to English, are solely reliant on interpretation in courts.
"There is a shortage of qualified legal interpreters in SA.
"The majority of our people are therefore reliant on a third party interpreter, whereas an English mother tongue speaker is able to communicate directly through their mother tongue.
"This is a hindrance to access to justice for African language speakers, and creates an unfair disadvantage for the majority," she said.
"The SAPS language policy is informed by the English only language of record policy for the courts.
"English is the 'working language' in which all statements must be recorded.
"A police officer is in most instances acting as what we have termed a transpreter [a translator and interpreter], where the complainant or accused person and other witnesses have limited or no competency in English.
"The police officer has no linguistic training and is by no means a professional legal translator or interpreter.
"The complainant has no knowledge of whether or not the facts recorded in English by the police officer is a true account of what was communicated orally through an African language [including Afrikaans].
"From the onset, the process is legally and linguistically flawed."
The SAPS language policy allowed for interpreters to be called into police stations "where necessary and practical in the circumstances, and economically feasible".
However, she said a monolingual language of record policy adversely affected prospects of employing legal translators and interpreters in police stations to assist police officers, where statements can be communicated orally in the complainant's mother tongue and professionally translated if required.
In criminal court cases, an interpreter was provided at the state's expense.
In the civil court system, an English-only language of record policy required litigants, who were not proficient in reading, writing and speaking in English, to acquire the assistance of an interpreter, at their own cost.
"This is unfair, where a language of record policy excludes the majority of South Africans," Docrat said.
She added that, based on surveys on which she had worked, African language speakers accessing the justice system either "encounter numerous postponements as a result of the lack of interpreters in courts, or evidence was incorrectly interpreted".
"Cultural nuances, concepts, traditions and taboos are often part of evidence and the interpretation thereof into English is a difficult task for the interpreter who is then not only interpreting what is being said but providing his or her understanding of the idea in a westernised system that uses English.
"The interpreter fills a cultural-linguistic void in sense-making by seeking equivalence in meaning between languages."
Docrat gave an emphatic yes when asked if there is hope that a multilingual court system can exist in SA.
"Cases have been conducted in African languages.
"We have also recently seen bilingual judgments from the Supreme Court of Appeal president Judge Mandisa Maya," she said, while pointing out that sustainable, constitutionally-appropriate change would require fundamental interventions across a wide front.
"The starting point would be revising the legislation and current language policies that promote a monolingual legal system on the basis of transformation.
"The African languages would need to be implemented incrementally as languages of record.
"Given that we cannot linguistically transform overnight, we would need to look at the current language practices and competencies of legal practitioners and judicial officers and assess whether there can be pilot court projects established where court proceedings are conducted in an African language.
"Linguistic training for judicial officers and legal practitioners, and legal-linguistic training for interpreters can be facilitated by forensic linguists.
"Forensic linguists can be called as expert witnesses to ensure the language rights of African language speakers are promoted and implemented in practical situations.
"Transformation must also touch schools and universities," she said.
Mother tongue-based education must be strengthened and second language teaching of African languages ensured in the school curriculum.
At university level, LLB graduates must be in possession of a language qualification in an African language or Afrikaans before graduating.
"This will ensure that graduates entering the legal profession are equipped to give meaning to the constitutional language framework and be in a position to communicate directly with the majority of people in the province in which they practice.
"In 2017, there was a proposal by the Parliamentary Portfolio Committee on Justice and Correctional Services, that all LLB students learn an African language before graduating.
"Unfortunately this proposal was overshadowed by the monolingual language of record directive announced by the chief justice later in 2017."
The legal system would require the drafting and enactment of language policies where proceedings can be conducted in a language other than English, where all parties before court were linguistically competent in an African language.
"This would also require the employment of legal translators to translate judgments for appeal and review purposes, contributing to the development, promotion and use of African languages."
Docrat said SA could learn from best practice models of multilingualism in the court systems of Belgium and the Canadian Province of New Brunswick.
"The Belgian model clearly explicates how students can be bilingually educated in the LLB programme and how this enables bilingual language policies for courts to be fully implemented.
"The Canadian model ensures that legal practitioners and judicial officers are linguistically competent before being appointed and judgments are translated where necessary for review and appeal processes."
Neither the justice nor the police ministries have acknowledged Docrat's research proposals.
But the NRF SARCHI post-doctoral research fellow at Rhodes has drawn support from a select number of judges, legal practitioners and interpreters who are committed to linguistic transformation of the legal system.
"There is a constant misunderstanding that the proposals I am putting forward entail English being replaced by the African languages.
"The purpose is to place the African languages alongside English where they are used on an equal basis."
Please help us to raise funds so that we can give all our students a chance to access online teaching and learning. Covid-19 has disrupted our students' education. Don't let the digital divide put their future at risk. Visit www.ru.ac.za/rucoronavirusgateway to donate