Bafokeng Khoali
Operational Coordinator | Anglo American Plc. | Johannesburg & London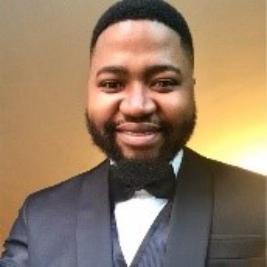 My MBA Experience
The MBA experience for me was surreal. It began with my election as the class president. A responsibility I still make mention of, due to the learning and challenges it presented. Balancing the requirements of the students and those of the administration was a true test of leadership, which I believe, I passed.
I believe the Rhodes MBA program is special, the calibre of lecturers, both visiting and permanent, is sublime. The context in which leadership and business concepts are conveyed to students is unique as it is embedded on sustainability and both the moral and business case of organization management.
What the MBA has done for me
During my time as an MBA student, a fellow MBA student approached and asked if I had applied to any organization for part time vac-work in order to complete my assignments. During vac-work I spent a total of 3-5 months working at the single-largest coal exporting terminal in the world (Richards Bay Coal Terminal-RBCT), whilst completing my assignments and my dissertation.
It was during my vacation stint at RBCT that I met a gentleman from my current organization who happened to be expanding his team at that moment. We exchanged contact details, and today, that moment has seen me work in London and Singapore, something I had never imagined during my roaming around in the streets of Grahamstown.
The diversity of students and career exposures (Pilots, Doctors and Investment bankers) is what enriches the discussions held in session and the networking opportunity presented me with a career today. Thank you Alma Mater.
Last Modified: Tue, 17 Oct 2017 08:51:31 SAST