Hiten Keshave CA(SA)
Chief Financial Officer | PRP Solutions | South Africa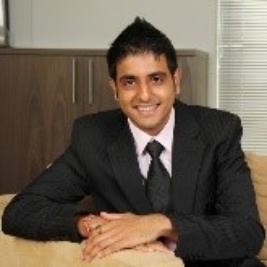 My MBA Experience
My MBA experience was very intellectual, yet driven by management skill learnings more than hard technical theory.
What the MBA has done for me
The MBA was an interesting game changer for me. It changed my view on a variety of topics, ranging from approaching business from various angles in terms of soft skills up to the processes involved in making ground breaking business decisions. However, the most important lesson was the change in leadership style to better improve one's self to the benefit of the entity and its employees.
Last Modified: Tue, 17 Oct 2017 08:54:23 SAST