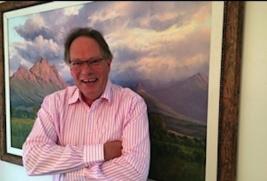 Fellow graduates and the business community of South Africa, I appeal for your support in getting behind a humanitarian crisis that is fast developing at our universities.
Please take a few minutes to see how we have stuffed up higher education funding. We are literally turning students into street children. No wonder things are getting out of hand at our universities.
The national expenditure budget for 2016/17 is R1,463 trillion. Of that R296 billion (20,2%) goes to education. If education is the panacea to inequality that's the right thing to do!
In terms of our constitution basic education is a basic human right. So R228 billion of the R296 billion goes to basic education.
Post school education is viewed more as a privilege, so the budget is only R68 billion. Or 4,6% of the national budget.
The R68 billlion is then split again! R30 billion goes to vocational training, the less than efficient SETA system. A bit goes to building universities for the future, not that students will ever be able to afford to get to them.
This leaves R38 billion getting through to the universities split between university subsidies, R24 billion and student financial aid, R14 billion. This is after receiving additional funding in the national budget of around R5 billion pa.
Student financial aid is then split between universities and Technical Vocational Education and Training Colleges.
The end result is that last year the National Student Financial Aid Scheme, NSFAS, distributed around R8 billion to 200 000 students. That's a miserable amount if one considers that there are around a million SA students. It represents about 0,5% of the national budget.
So, if our universities are the best way to address inequality, we are paying lip service in addressing the problem.
But it gets worse.
Poor students of SA have achieved a great deal if they have managed to secure NSFAS funding. Many don't, but their families have scraped enough money to get them into university in terms of the recently relaxed fee payment structures. They will do anything it takes to get their children to universities. It must be good to be a loan shark in these times.
These students are arriving at our universities with fees subsidised by NSAFAS or in part by family. Many with only the clothes on their backs. They don't have a taxi fare, a roof over their heads, a book, food or a bar of soap. I kid you not! Some prescribed textbooks can cost up to R1,000. Sometimes more.
Often I hear people say that these students are not deserving of any assistance. The reasons put forward don't bear repeating here, but I do feel obliged to say that these students are extremely committed to their studies and perform academically. Rather than being labelled, we should be commending their dedication and supporting them.
No wonder they get disillusioned with society. Of course some get angry.
Concerned staff and fellow students at universities are currently grappling with this problem. But without some money, efforts are really similar to throwing a muffin at the moon. They need some cash and they need it fast. Stressing about having a place to stay, or something to eat isn't conducive to getting heads in books, especially if you can't afford to buy the books.
Monday is the leap year. And many of us will make that a fine excuse to celebrate on Leap Year Cocktails, a fine mix of Grand Marnier, sweet vermouth and lemon. There will be much frivolity.
Please take 5 minutes off on the leap year to donate anything spare to your university. Just make an internet transfer to your university of choice and mark it 'student financial aid donation.' Anything will help. And to sweeten the deal you should get a section 18A tax certificate, allowing you to claim up to 41% back on submission of your tax return.
For Rhodes University Graduates, Alumni and Friends the Bank details are
Rhodes University
First National Bank
Grahamstown
Branch Code 210717
Account number 62145503076
Reference: Name student financial aid
Please send the receipt to d.gelderbloem@ru.ac.za
I thank you. This appeal is made on behalf of all my colleagues at Rhodes Business School.