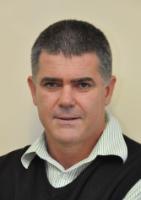 Many of the invertebrate and plant fossils found there are world firsts. They date back to Gondwana, when Grahamstown was situated in the Antarctic Circle.
Something that really struck me was the comment by Rhodes University's renowned palaeontologist Dr Robert Gess that when you uncover fossils such as these, you are the very first human being to see them. This got me thinking about the exceptional research and tourism opportunities this fossil find poses and that could be at risk of passing us by because we don't see how valuable it is, not only to posterity and academia, but also to our economy, job-creation and income-generation.
We are too busy looking for value elsewhere. We spend far too much time thinking about diversification and growing new markets through new projects such as the habitually touted minerals beneficiation goalpost.
Arguably, this is important in the longer term and should have been part of our development plan decades back. But right now, this is a gigantic investment requiring many billions of rand and a highly complex rollout that would include importing specialist skills.
What we need right now are numerous smaller-scale initiatives that can nudge our economy to a stronger level on which we can build. To achieve this, we need to play to our existing strengths, to develop our existing businesses, industries and offerings, and to make the most of the weak rand by attracting researchers, tourists, investors and business people.
The merit of this is emphasised by my favourite academic — the father of strategic management, Igor Ansoff. It is explored in an article by Paul Brenton and Richard Newfarmer, entitled Watching More Than the Discovery Channel: Export Cycles and Diversification Development.
Published in 2007, it examines the export performance of 99 countries over the 1995-2004 period. Much of what they reveal remains relevant today. They make the point that instead of constantly seeking the "big new discovery", sometimes the best opportunities are right under our noses.
The new fossil discovery is that rare combination of both, and it should be filmed, marketed and shared with the world including the Discovery Channel, through a massive campaign. Apart from being a unique find on home soil, it has the potential to boost international research partnerships and international tourism, based on its merits as an existing product in an existing market that can be developed further. To contextualise this further, Brenton and Newmarket explain that, of the 99 countries' total growth in exports of 105% between 1995 and 2004, about 18 percentage points came from existing products to new markets (market development), only one percentage point from new products to existing markets (product development) and a staggering zero from new products to new markets (diversification).
Existing products to existing markets (market penetration) produced the best growth outcome, a huge net 86 percentage points.
The lack of growth from diversification confirms the difficulty and huge risk in relying on a diversification strategy and shows that the best growth option often lies with what people know best: focusing smarter on existing products and existing markets. Or, to put it bluntly, don't ignore what is staring you in the face.
What is staring us in the face is the incredible opportunities we have to grow our tourism sector. Whenever I am in an airport, I hear international tourists talking about the beauty of SA, the warmth of the people, the range of hospitality offerings and the amazing value for money. Certain parts of the country, such as Cape Town, have capitalised on this, but so many other parts are simply letting it pass us by, all the while complaining about the lack of opportunities in the country. The fossil find in the Eastern Cape has a wide range of internationally renowned research institutes interested. The province also has an enviable range of tourism offerings including some of the best game reserves in Africa, outstanding beaches, one of the largest common and bottlenose dolphin populations in the world, incredible walking and historical trails, historical and modern Xhosa sociocultural experiences, the Karoo, the Wild Coast, exceptional biodiversity, and exceptional accommodation.
It should go without saying that the opportunity presented by the fossil find should immediately be leveraged. But will it?
First published in Business Day on Wednesday, 22 June 2016.