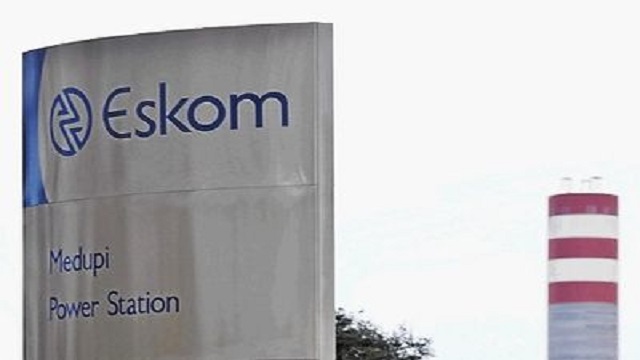 THE government is committed to building 9.6 gigawatts (GW) of nuclear power plants, but no one has any real idea how much this will cost. A government spokesman recently suggested it would be R400bn. Some commentators suggest it could be R1-trillion.
Whatever the reality, these are simply enormous sums.
Only seven companies listed on the JSE have market capitalisations greater than R400bn, which have been built up over decades. This amount is equal to 25% of all of government's current debt.
It is also 25% of the total assets of all the public sector pension funds managed by the Public Investment Corporation.
Costs will undoubtedly exceed what is currently estimated.
A rapidly weakening exchange rate will guarantee the many imported components cost more than is currently calculated.
The huge size of the project turns even modest overruns in percentage terms into gigantic sums in rand terms.
It is difficult to imagine sufficient funding will be found locally. Foreign loans will be needed.
A weakening exchange rate will escalate the rand cost of these loans.
This will mean large additional borrowing costs will have to be passed on to South African consumers through ever higher electricity tariffs.
There are additional reasons to be concerned about the current proposals.
The estimated cost of R400bn is three-and-a-half times the cost of Medupi, even once that project's enormous cost overruns are included.
In return, the government proposes building new capacity that is only twice as large as Medupi's 4.8GW.
While nuclear plants have lower running costs than coal-fuelled plants (because they do not need to buy coal to operate), the up-front capital costs seem rather high.
The government has stated that ownership will be based outside of Eskom.
This is because Eskom has neither the management capacity nor the balance sheet to tackle a project of this scale. Yet the idea of housing such an ambitious build programme in a new entity with no assets, income or experienced management is mind-boggling.
The proposals are also completely contrary to what the government's own experts have advised.
A 2013 report for the National Planning Commission warned that the projections of SA's future electricity requirements made in 2010 (which the government still uses to argue the case for nuclear power) are no longer valid.
This is because current electricity consumption has fallen below 2007 levels as a result of the weak economy and the negative effect on demand of drastically higher electricity prices.
Future growth in electricity demand in the country will also be much slower than previously thought.
The report suggests that peak demand in 2030 will be 50GW, not 68GW as was projected in 2010.
The report concludes that the country will not require nuclear capacity before 2030 at the earliest.
The same report argues that nuclear energy is, in fact, not cost effective because the costs of alternative methods of generation have changed.
Nor, the report suggests, can an earlier switch to nuclear be justified by our commitment to reduce carbon emissions, as this will be met through the use of renewable energy and gas.
We also know that the construction of nuclear plants will take much longer than the government suggests.
Legal challenges from the opponents of nuclear power will cause lengthy delays to project approval and construction.
And just as at Medupi and Kusile, construction will be much slower than expected because SA lacks any expertise in building nuclear power stations.
Importantly, these delays will intensify current electricity shortages.
Ameliorative interventions such as the construction of new electricity generation in the form of small coal, gas and renewable plants will not take place for fear of creating surplus capacity when the nuclear facilities eventually come online.
We will therefore have to live with load shedding for many years to come.
Far from presenting the solution, the government's proposal for building nuclear power stations will bring even greater and more costly obstacles to restoring a reliable, affordable electricity supply for all.
It is urgent that the wisdom of the proposals be publicly debated.
Source: bdlive.co.za
Article by Gavin Keeton
• Keeton is with the economics department at Rhodes University