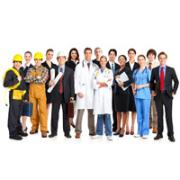 The Rhodes University Business School is addressing critical skills shortages in business with a six-month programme in business analysis that is educating South Africans to take up positions formerly filled by foreign nationals, university communications officer Zamuxolo Matiwana said in a press statement.
Standard Bank CEO, Sim Tshabalala, was quoted as saying that the bank hired all 28 graduates from the Certificate in Sustainable Business Analysis in the 2013/2014 course.
"Much needed and critical skills in South Africa are being addressed," Tshabalala said. "Selecting its intake from talented, historically disadvantaged South African graduates, this programme produces exactly the kind of high-quality business analysts that Standard Bank and industry urgently requires."
Since its launch in 2012, the programme has trained 400 analysts who now are working as specialists in banking and business.
"Historically, South Africa has relied heavily on foreign nationals to fulfil this vital role.
"Business Analysts play an instrumental part in defining the 'blueprints' for our future operations, identifying business improvements as well as supporting IT initiatives," said Tshabalala, a graduate of Rhodes and the University of Notre Dame.
He said that partnering with Rhodes academics has proven to be "a true win-win situation" that is addressing the local business analysis skills shortage.
Professor Owen Skae, Director of the Business School, said the programme's focus is "leadership for sustainability" and its role is to be a bridge from academia to the business community.
"We conceived this programme in partnership with business to achieve two key objectives: to develop graduates in much needed skills areas and to address the major graduate unemployment problem in South Africa," Skae said.
The press statement mentioned Lusanda Poni, a graduate from the Eastern Cape who is working at Standard Bank, Johannesburg.
"I was an unemployed Information Systems graduate when I was selected for the programme," Poni said.
"I wasn't totally unemployed because I was helping children to swim at my uncle's swimming academy in Mdantsane, but this was not what I had studied to be." Poni graduated with a BCom from Rhodes in 2007.
"I now feel I am where I want to be and I believe I am the best business analyst on the continent! I'm meticulous, I pay attention to detail and it's an exciting, dynamic career"
Article by: STAFF REPORTER
Article Source: GROCOTTS Mail