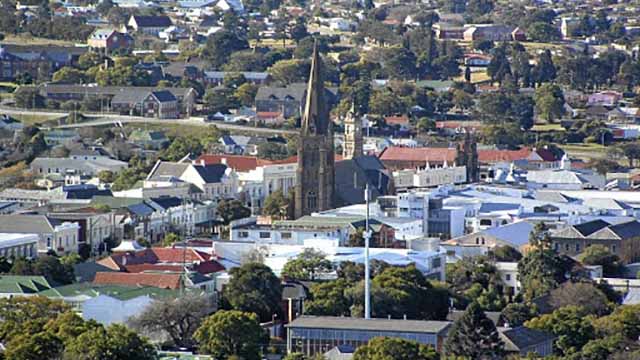 Rhodes Business School is leading an initiative to raise standards at 24 schools in Grahamstown
For a city that is home to a respected university and some of SA's leading private schools, Grahamstown's educational challenges are conspicuous.
Rhodes University, Kingswood College, St Andrew's College and Diocesan School for Girls all boast outstanding academic records. But it's a different story for state schools in a city where jobs are scarce and the matric pass rate is below 50%.
Rhodes Business School is leading an initiative to raise standards at 24 schools in the area. Director Owen Skae says the Principals' Programme, launched in 2016, is a natural extension of SA business schools' commitment to support ventures where leadership and management development are required.
Rhodes' partner is Gadra, the Grahamstown Area Distress Relief Association, whose director, Ashley Westaway, came up with the concept, along with independent researcher Cathy Meiklejohn. The programme is managed by Rhodes academic Noel Pearse.
Skae says: "From the outset we have engaged with principals, administrators, heads of department and teachers from the schools to discuss the leadership and development areas they require in order to make sure the programme is fit for purpose."
SA schools, through the SA Business Schools Association (Sabsa), have committed to increasing their participation in education and society. Skae says: "Collectively, Sabsa schools can make a major contribution and we need to be collaborating more and combining the strengths and pockets of excellence in different schools. One might be outstanding in scenario planning, another in digital technology and so on. If we join these dots, we can scale up our activities and make an increasingly meaningful contribution to the transformation and growth of SA society."
At the heart of the Grahamstown programme is a succession of teaching blocs at the business school. Principals say it has already made a difference to their schools. Faith Coetzee, principal of Mary Waters High School, which has 1,060 nonpaying pupils, says: "It has given me and my staff the tools and motivation to effectively lead and manage the school in these challenging times. It has also created a network of principals who support one another."
Edward Kuchaka, of Grahamstown Adventist Primary School, says: "I now understand how to prioritise the many stakeholders and I have a deeper understanding of how the style of leadership determines the culture of my school."
Skae says: "Good governance is at the heart of this. Particularly in the state schooling system, we need to empower principals, teachers, governing bodies and unions around what good governance means. Ultimately we are trying to act in the best interests of our schools so that learners have every opportunity to succeed."
Source: https://www.businesslive.co.za/fm/features/2017-09-27-social-upliftment-teaching-the-teachers/