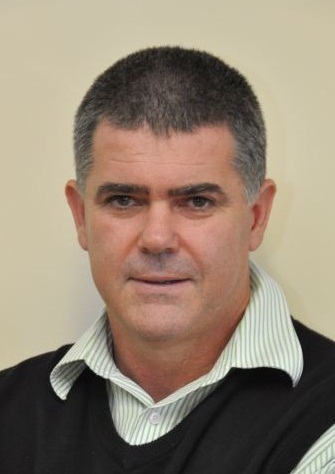 He rents out 125cc motorbikes to delivery businesses, such as pizza and sandwich outlets, in Tembisa.
"With many businesses utilising motorbikes for deliveries, I saw a gap in the market to rent out a few in my area," Mphande explains.
"I paid cash for all of them and I maintain a very simple lifestyle in my effort to save as much money as I can to plough back into my business."
Lumka was recently named "top entrepreneur" in a competition run by Three Ships Whisky and one of SA's most successful entrepreneurs, Vusi Thembekwayo.
Mphande's prize included R100,000, which he is using to buy more motorbikes, towards achieving his goal of owning 200 motorbikes for delivering online orders, food, and small packages nationwide. His prize also includes a mentorship with Thembekwayo.
I heard about Mphande on SAFM's Afternoon Talk, hosted by Ashraf Garda. This kind of lean start-up entrepreneur excites me because his story gives hope to young people and inspires them to start thinking about what kind of lean start-up they can create.
Lean start-ups make the process of starting a business easier, far less financially risky and available to everyone. It's an action-orientated model that has been included in the curricula of the world's leading business schools.
The term was coined by Eric Ries, a Silicon Valley entrepreneur, who said: "Start-up success is not a consequence of good genes, or being in the right place at the right time. Success can be engineered by following the right process, which means it can be learned, which means it can be taught."
It goes against the logic of the old start-up model, as explained by start-up pioneer, Steve Blank. Blank says that the old start-up model of writing an elaborate business plan, pitching it to investors or taking a sizeable loan, assembling a team, and then producing the product and trying to sell it as fast as you can, is outmoded.
In an article in the Harvard Business Review, Blank wrote: "The lean start-up methodology favours experimentation over elaborate planning, customer feedback over intuition, and iterative design over traditional 'big design upfront' development." SA needs to grab the lean start-up approach with both hands and introduce it from school level. Teaching Grade 10 pupils about the time value of money on a blackboard is so boring and so difficult that all it does is put them off business.
We are fortunate to have exciting leaders in the lean start-up field, such as Paul Smith and Justin Coetsee, co-founders of the Ignitor Startup Acceleration model (ignitor.co.za).
They offer a range of short, lean start-up training initiatives, ranging from three days to two weeks, during which time participants start a real business.
Whether they stick with this business or create something else is not the point. The point is that it gets people thinking and acting entrepreneurially on a minimal budget. It goes without saying that many start-ups will fail, but many will also succeed, and the ethos is as much about creating a culture of achievable entrepreneurialism as it is about establishing a viable business.
A successful lean start-up product that Smith shared with me is the Rethaka Repurpose Schoolbag (repurposeschoolbags. com), produced by a woman-owned, green business in Rustenburg in the North West.
Its founding CEO, Thato Kgatlhanye, explains that the idea was triggered by their experience of how many school children in the rural areas walk to school, and how many rural homes are still without electricity. The team created a trendy schoolbag made from 100% recycled plastic that has a solar lamp fitted to it.
The lamp charges during the walk, and provides the child with a light by which they can study at home later at night.
"The world is waiting for the leaders we are becoming" is their slogan.
Another business that has taken off from the start-up blocks is Lamo Solar (lamosolar.co.za). The team includes young Wits University electrical engineering graduates who install customised residential and commercial solar power systems that they monitor and maintain at no cost for the first year after completion.
So many young South Africans have the drive and enthusiasm to become entrepreneurs. They should be encouraged and mentored, because we all know this is what our country needs.
I believe the educational and business community should be leading the lean start-up wave and I applaud the youth employment accelerator work that the SAB Foundation and Hollard's Harambee programme are doing, along with several others.
If there are any CEOs out there who want to talk about upscaling entrepreneurship business education-training using a lean start-up approach, please feel free to contact me. It would be ideal to tie up with a couple of universities and a couple of schools to run pilot programmes, and I look forward to taking this discussion further.
First published in Business Day on Wednesday, 16 March 2016.