If you are interested in learning how and why biological control works, then please join us for the next Working for Water Weed Biological Control Short Course, hosted by Rhodes University in Makhanda, South Africa.
Due to the COVID 19 pandemic, we have had to cancel the 2020 and 2021 course but hope to host a course in 2022.
Contact Kim Weaver (k.weaver@ru.ac.za) to find out more about the course and for future dates for the course.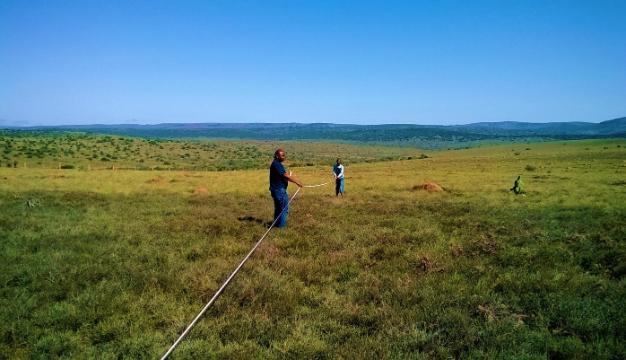 Setting out a 50m transect for data collection as part of the Short Course
Last Modified: Wed, 22 Sep 2021 10:37:23 SAST