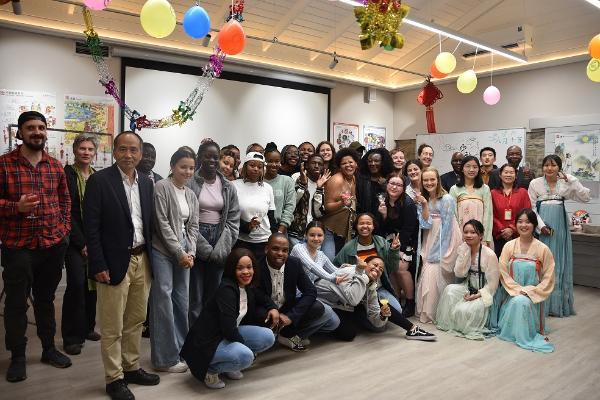 Like every year, the Mid-Autumn Festival took place on Saturday 10 September in China and all over the world where Chinese culture is observed. There was no exception at the Confucius Institute at Rhodes University. This event was celebrated on Thursday September 8 and Friday September 9, respectively by high school learners from Saint Andrews and Diocesan School for Girls, and by students enrolled in Chinese studies at Rhodes University. There was also the participation of members of the teaching and administrative staff from different divisions, as well as staff members from Nyaluza High School.
Speaking at both occasions, Professor Patrice Mwepu, who is the Director of the Confucius Institute at Rhodes University, greeted the guests while expressing his joy to see them come to honour the invitation to celebrate this event together. By way of welcome, he said that it was great joy to come face to face without masks after a long period dominated by the Covid-19 pandemic.

The Mid-Autumn Festival, or Moon Festival, he said, is the 15th day of the 8th month of the Chinese Lunar Calendar. This day corresponds, in Chinese culture, to the harvest season. The joy of the abundance of food was the basis of the feast. During the celebration at Rhodes University, various meals, especially Chinese cuisine, were offered on both occasions.

Some guests took the opportunity to practice the making of their moon cake, which is the symbol par excellence of this day in Chinese culture. To enhance the evening, the guests watched a video, listened to Chinese music and played various games prepared by the teachers.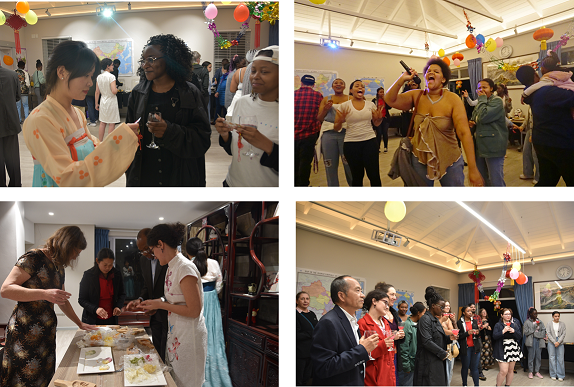 Written by CIRU staff
Photos taken by Wan Ru
Source: By CIRU staff