Rhodes win at Chinese contest
This story was initially published by:
April 23, 2009
By: Kelly Hamilton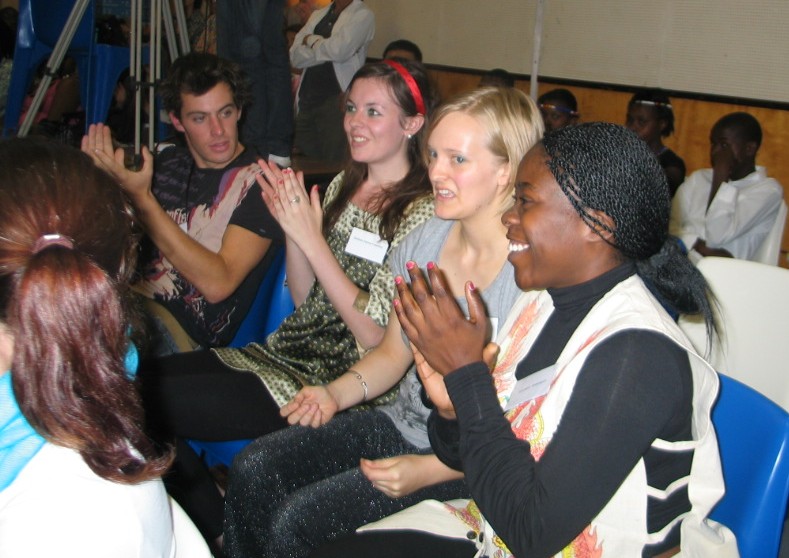 The four students
Four of our students, Daniel Charvat, Siobhan Lumsden, Sithulisiwe Wabatagore and Gisella Zipp, recently participated in a national Chinese competition at the University of the Western Cape. Despite having only been taught Chinese at Rhodes since the beginning of the year, our students did incredibly well, with Gisella winning first prize!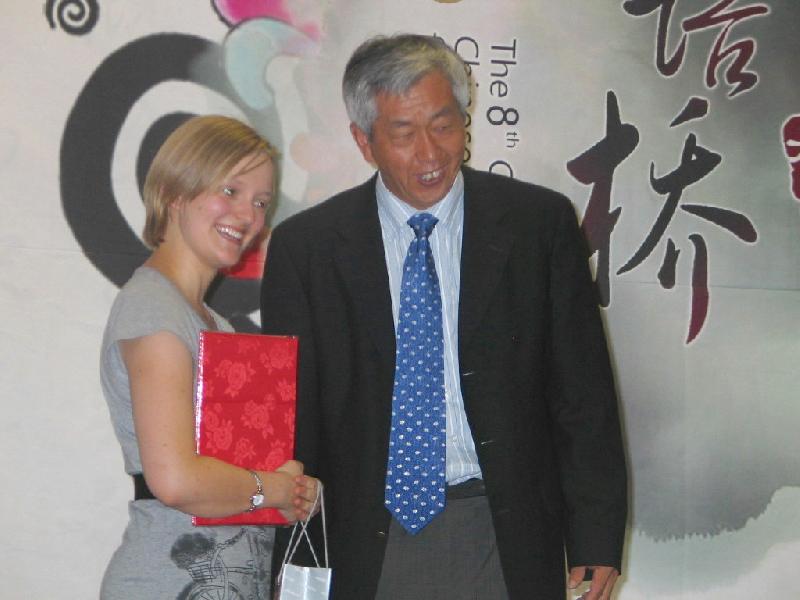 Gisella Zipp accepting her award.
This is what Professor Ma Yue, the Rhodes lecture for Chinese Studies, had to say:
"I've just come back from Cape Town with our 4 students of Chinese who have participated the 8th Chinese Bridge Contest - SA Regional Competition held at UWC. All 4 candidates gave outstanding performance which impressed the judges and Chinese teachers from other SA universities. One of our candidates, Gisela Zipp, won the only 1st Prize and has become eligible to go to China (with the special prize winner) in July for the second stage of the competition in China, representing South Africa. The expenses will be fully covered by Hanban. Besides, the rest three of the students have also become eligible, with the special permission of the impressed Hanban official, for Confucius Institute Scholarship to Jinan University in China for a study tour or full scholarship for a term or a year.

What makes me proud of is that they have brought honor to Rhodes University. I emphasized in the interview by Hunan Television Station Satellite Channel (the official camera crew for Chinese Bridge Contests) that Rhodes University has a rigorous academic tradition and a long history, and that our students are enrolled with comparatively competitive academic qualifications because of the our small size of enrollment, which are the chief reasons that explain our students' good performance at such a short learning time compared with candidates from some other universities. Although honestly, they are still a long way from the high standards of the final contests of Chinese Bridge Contest in China, they have demonstrated their superb learning ability among the students of Chinese in South Africa, which is definitely affiliated to Rhodes University's quality education and tradition, and has in turn become somewhat an envy for some other Chinese teachers in SA."
We're very proud of our students and hope to keep up this amazing effort in the years to come!