China Week 2010
October 4, 2010
By: Daniel Charvat
Once again the CIRU's annual China Week has been a major success. From 27 September to 1 October, the third China Week at Rhodes saw an array of different activities taking place, ranging from academic lectures to a dance performance by the visiting JNU Art Troupe. The week was an opportunity for anyone with an interest in some facet of China to become involved and learn more about Chinese culture. 

Lectures that took place were presented by both local and international speakers and focused on a wide range of topics. Contemporary issues were tackled such as "The Internet and Everyday Life in China", presented by Dr Haiqing Yu. Dr. Li Jing presented her work on NGO's and a riveting discussion surrounding people's rights in China was offered by Ms Mimi Zou. From a more cultural perspective, Dr Melanie Hillebrand gave us an introduction to the Nelson Mandela Metropolitan Museum's collection of Qing Dynasty artefacts and Chinese traditional medicine was Dr. Qin Jiajia's topic of discussion. Dr. Kenneth King also presented a fascinating look at Chinese involvement in higher education.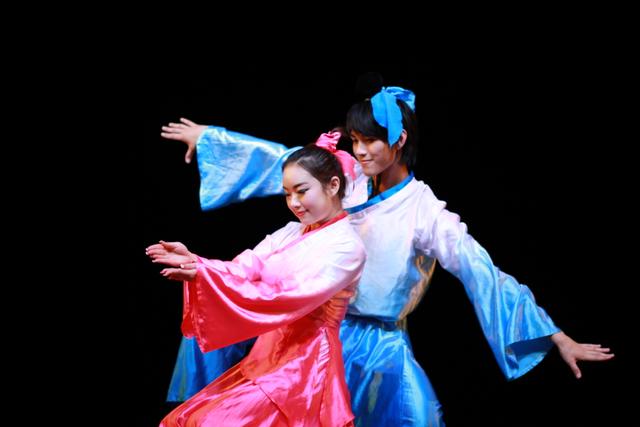 JNU Art Troupe

A significant feature of China Week, which sparked much interest from Rhodes students and visitors alike, was the library exhibition showcasing the Chinese Studies students' recent tour to China. The photo exhibition was displayed in the library exhibition area for the duration of the week and consisted of a variety of beautiful photos taken by participating students in the tour and highlighting their trip and experiences in China. The exhibition also provided a detailed introduction to the CIRU and the Chinese Studies courses on offer at Rhodes. In addition, the exhibition showcased highlights of the CIRU's community engagement project in conjunction with local learning initiative, UPSTART. Learner's from the UPSTART program provided posters and drawings of what they have learnt about Chinese culture through their contact sessions with Chinese Studies 2 learners. A group of UPSTART learners were also given the opportunity to attend the exhibition and join the Chinese students at the finale performance on the Friday night.

Instigated by Prof Marius Vermaak and led by local poet Robert Berold, a multilingual poetry competition gave students the chance to engage with a well-known Chinese poet Du Fu in the translation of one of his poems. Students of the School of Languages translated the poem into English, French, German, Latin, Xhosa and Afrikaans before presenting their interpretations to an audience. The competition marked the beginning of the CIRU's desired implementation of Chinese literary studies into the existing Chinese courses, and was an opportunity for students to experience a major aspect of Chinese culture – literature.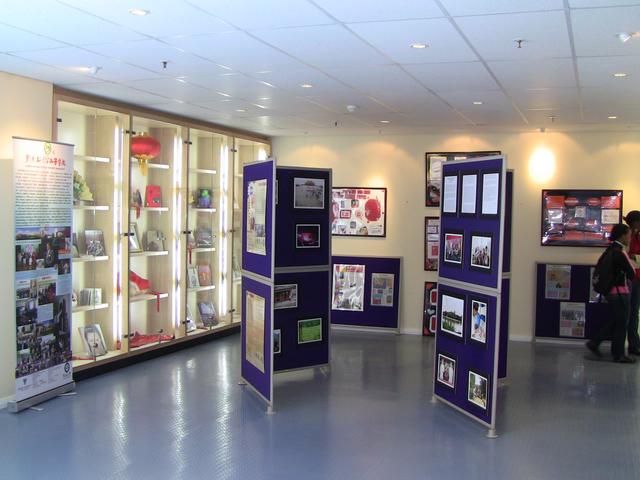 Library Exhibition

The final evening of China week saw a stunning display of Chinese culture, martial arts and dance performed by the distinguished Jinan University Art Troupe. The group impressed their audience with colourful displays of both modern and traditional dance, portraying classical tales of Chinese folklore and ethnic customs in their performances. Before arriving at Rhodes the troupe performed for the Chinese Ambassador in Johannesburg and will go on to tour Cape Town. The CIRU responded to the show with three Chinese Studies 1 students, Michele Ellis, Charne Glinski and Tumi Twala putting on their own contemporary dance performance. Their graceful and elegant piece was a welcome addition to the JNU Art Troupe's act and the show ended with Rhodes students and JNU students alike singing to the tune of "Wave Your Flag" as the audience clapped along. The night came to a close with Rhodes Deputy Vice Chancellor, Peter Clayton giving a closing speech and commending the CIRU for a successful and lively China Week.

China Week also sees an eventful year for the CIRU slowly come to a close as students begin to prepare for their final examinations. The week has been a spectacular climax to a year full of festivals, celebrations and activities. We began our first community outreach project in the second term with Upstart, hosted the 9th Chinese Bridge Competition, held screenings of Chinese movies, facilitated the first Confucianism/Ubuntuism philosophy colloquium, and celebrated both the Chinese New Year and the Mid-Autumn festival in style. And while Jinan University received their first Rhodes exchange student in the first semester, the CIRU has been granted permission to offer Chinese Studies as a major next year.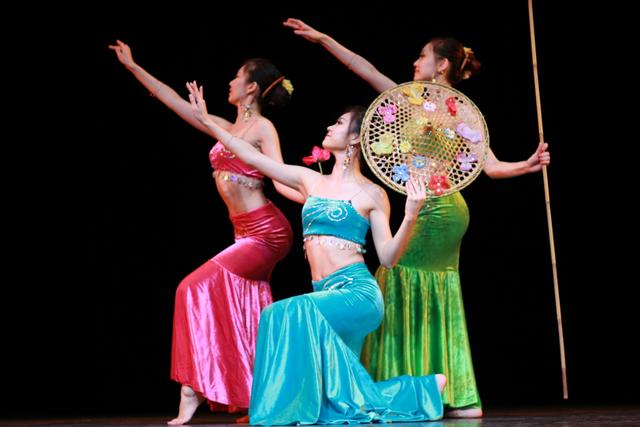 JNU Art Troupe

The CIRU has been going from strength to strength since its inception in 2008, and with such an eventful and successful year behind us, 2011 promises to be even more exciting.
Photos of the week can be found in our gallery and a programme of the week's highlights can be found here: China week schedule
Last Modified: Fri, 15 Jul 2011 15:03:52 SAST