PSTART

April 24, 2010
By: Daniel Charvat
Recently the Confucius Institute began working with UPSTART, a local education project aimed at school children based predominantly within the township. The second year Chinese Studies class has undertaken the project and will use the incentive not only to teach about their existing knowledge in Chinese culture, but to broaden their own experience of Chinese studies.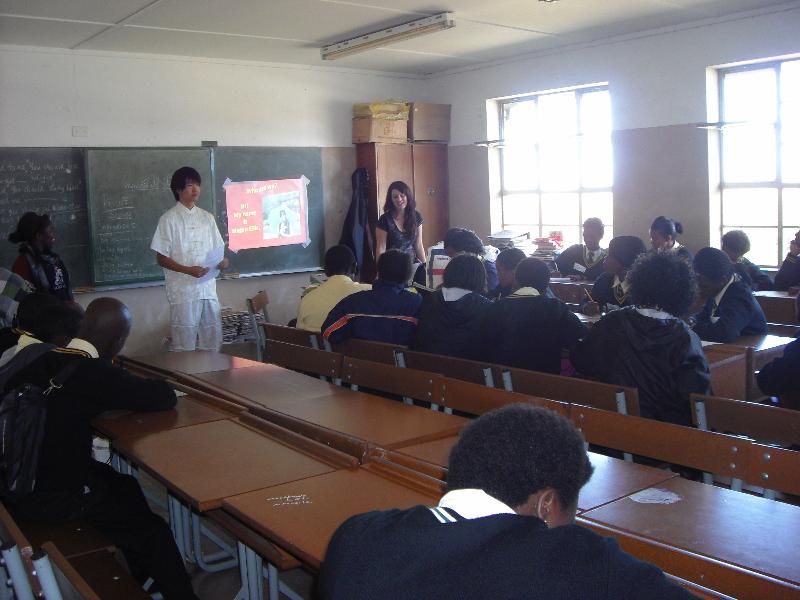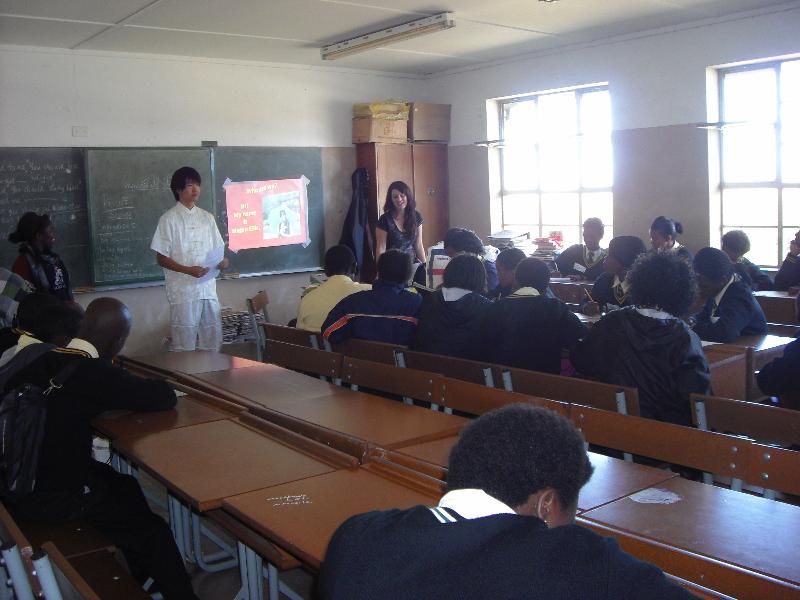 Huang Kuei-Mao and Megan Ellis
The idea is to provide a platform where children can expand their own education, while in addition, start thinking about their own culture in relation to other foreign cultures. Using the material they have been taught, the school children collaborate to create a publication called UPSTART in which their own stories, poems, pictures and articles are published.
The Chinese 2 students are giving the students a basic education in Chinese history, language and customs, but are primarily focusing on a piece of Chinese classical literature called "San Zi Jing" which directly translates as "The Three Character Classic". This ancient Chinese text was written in the 13th century and is based on Confucian values, it educates on the virtues of study among other things. Containing stories with high moral values placed on mutual respect, the value of an education and filial piety, the San Zi Jing is pertinent to the school children's own lives and serves to widen their own expectations of their education and their understanding in being part of a larger community.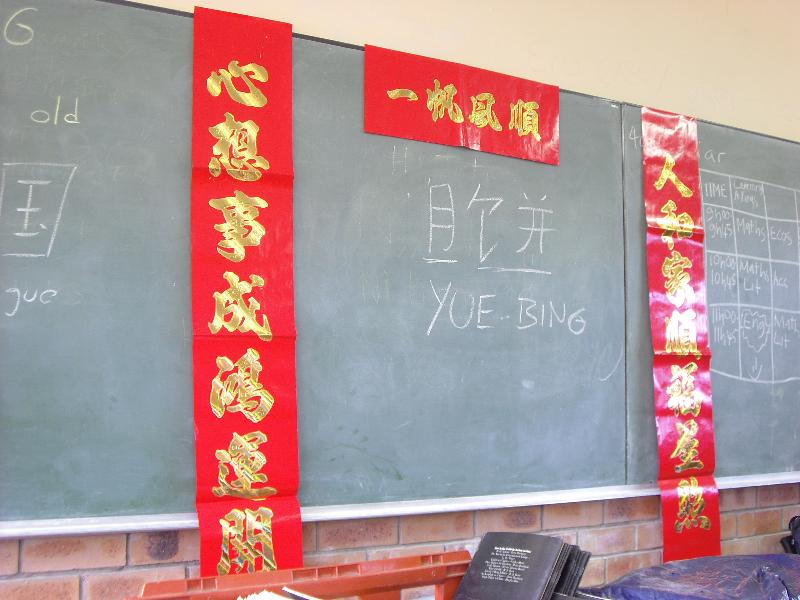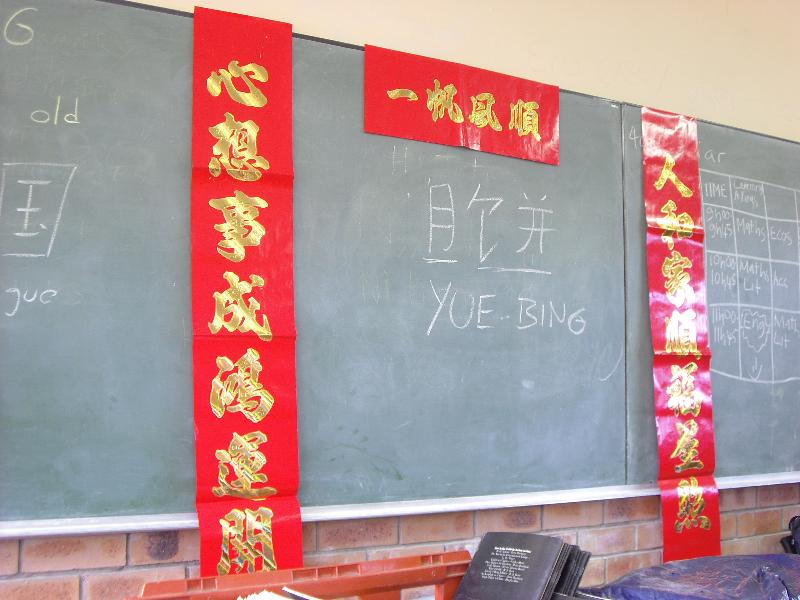 The Chinese 2 students have three contact sessions per week with three different schools. Our students go in groups and have free reign to construct their own lessons as they wish. With our first contact session having commenced on Monday 19 April, we have had an overwhelming response, with schoolchildren showing great enthusiasm for the topics they are taught, and class time becoming a fully interactive session between the Chinese 2 students and the learners.
We are looking forward to the results of such a promising venture.
Pictures here.
Last Modified: Fri, 15 Jul 2011 15:03:53 SAST