CIRU takes a top spot in 10th Chinese Bridge... again!
May 11, 2011
Once again the CIRU has walked away with a top prize at the 10th South African Chinese Bridge Competition. Rhodes University student Daniel Charvat will be representing Rhodes University, the CIRU and South Africa in the upcoming finals held in China later this year.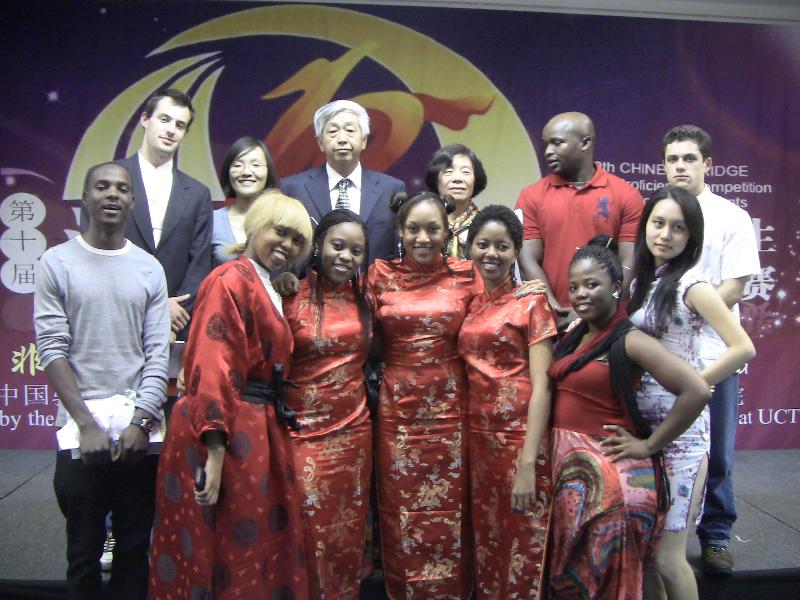 CIRU participants

The Chinese Bridge Proficiency Competition for Foreign College Students is a worldwide initiative by the Hanban (affiliated to the Chinese government) aimed at promoting the learning of Chinese language and culture and bridging the gap between China and the rest of the world. Students compete at a national level and winners are then selected to go to China and compete in the international rounds leading up to the finals. Participants are required to take a short examination, present a prepared speech and perform a cultural act of their choice – all in Chinese of course. 

This year, the South African Chinese Bridge was hosted by the newly founded UCT Confucius Institute in Cape Town. On the 8 May, students from at least 5 different institutions participated and the event saw a range of different talents being showcased. From singing and dancing to calligraphy and paper-cutting, students from all levels of Chinese learning performed and impressed the audience. Rhodes University student Daniel Charvat took second place following a performance of traditional Chinese painting and calligraphy. He will be competing in Hunan Province, China in August this year.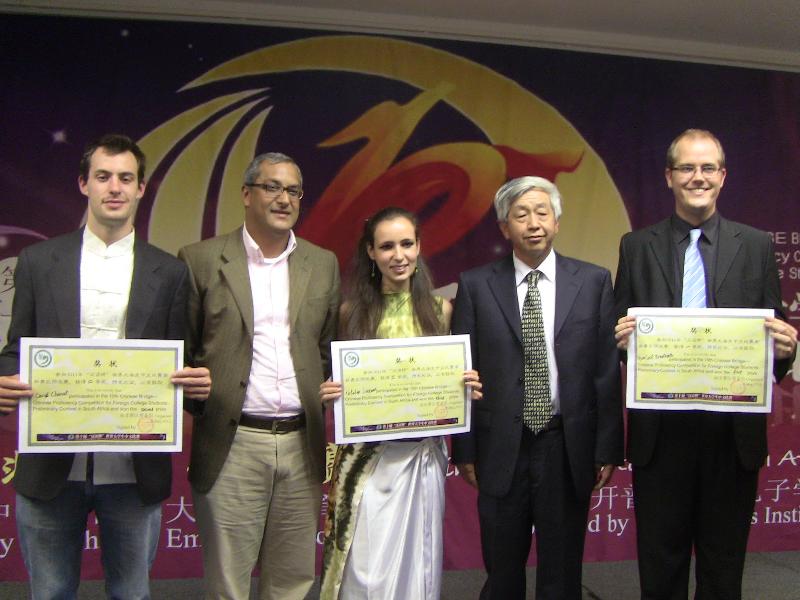 Bridge winners

Last year, Rhodes hosted the 9th Chinese Bridge competition and 1st year student Chinyanta Mwenya took first place. The year before, Gisela Zipp (also a 1st year at the time) took first place in the 8th Chinese Bridge held at UWC. This stands testament to the high calibre of students studying Chinese at Rhodes, and the capabilities of the CIRU and its teachers.
Photos here
Last Modified: Fri, 15 Jul 2011 15:03:49 SAST