China and I Writing Competition
Recently, the Chinese consulate in Cape Town sent out a call for students to submit essays on their experiences of China and studying Chinese.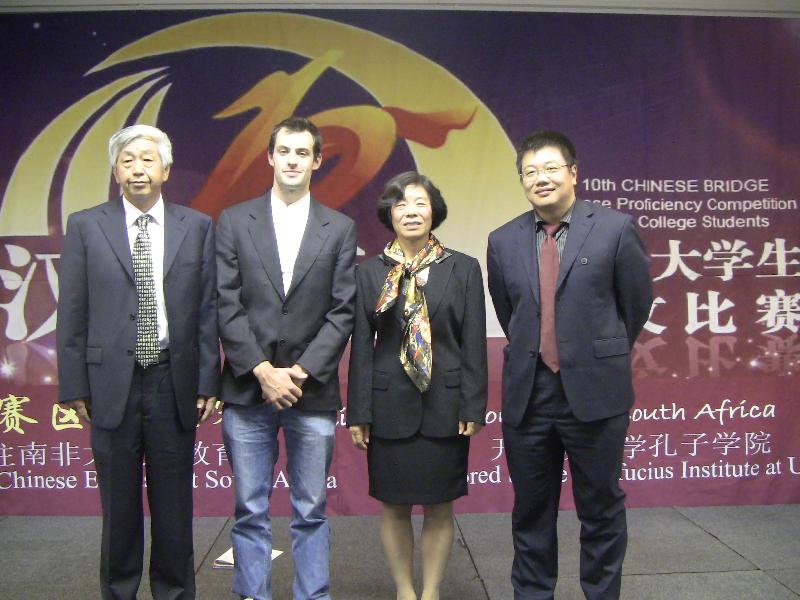 China and I winner

The China and I writing competition saw over 120 entries submitted from at least three Confucius Institutes in South Africa. At the awards ceremony, prizes were given out to first, second and third place, as well as to a number of participants for excellent performance. Daniel Charvat from the Rhodes University Confucius Institute was awarded first place, receiving a prize from Consul General Hao Guangfeng and his wife Madam Kong Wei.

Two other students, Michele Calista Ellis (2nd year Chinese Studies) and Thula Dlamini (1st year Chinese Studies), were also awarded certificates for their excellent performance.

The competition was a great opportunity for students to start taking their Chinese Studies outside of the classroom and gain a little exposure as well as appreciation for their achievements.

An extract from the winning entry will be published in the Mail and Guardian this weekend (15th May).
Last Modified: Fri, 15 Jul 2011 15:03:48 SAST