Last year for China Week, the Confucius Institute together with the School of Languages and the English Department held a poetry competition in which students from the various language departments were asked to translate a Chinese poem into their langauge of study. This year, students and members from the different languages departments were asked to write their own interpreation, rather than just a translation, of an ancient Chinese tale "Sai Weng Loses His Horse".
Sai Weng is the story of a man who encounters a number of both fortunate and unfortuante events throughout the course of some time. However, his approach to each event is not joyous or stressful, rather, he approaches each event with indifference. The story is a representation of the Daoist philosophy of "going with the flow"of life, and taking each experience one has as neither positive or negative, but as purely consequential.
The collection of stories was presented this year during China week where the interpretations of Sai Weng crossed the boundaries of China into Lesotho, the Eastern Cape, Nazi Germany and a future run by machines.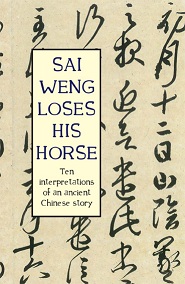 Last Modified: Thu, 27 Sep 2012 12:11:18 SAST