Author: Mark Havemann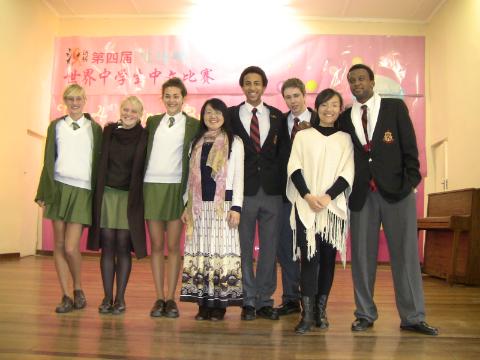 Confucius Classroom students recently took third place at the fourth annual Chinese Bridge language proficiency competition for high school students.
On the 23rd of July, six students from DSG and Kingswood College competed in the fourth annual Chinese Bridge competition for high school students. This year the competition was hosted by the Cape Academy of Mathematics, Science and Technology (CAMST) in Cape Town. The students have been studying Chinese with Ma Xiujie and Wang Yan of the Confucius Institute at Rhodes University as part of the Confucius Institute's Confucius classroom program. This was their first time participating in this event and they all put a lot of hard work into preparing for the competition. They impressed the judges with their knowledge of the Chinese language and culture by presenting a speech and a Chinese cultural performance. The students sang Chinese songs, performed Chinese traditional dances, recited famous Chinese poems and painted traditional Chinese paintings. The judges enjoyed all the performances and one of the Kingswood College students took third place in the competition.
Last Modified: Thu, 27 Sep 2012 12:17:54 SAST