As part of the Confucius Institutes commitment to community engagement, the Chinese Studies 2 students, on the 21st of October, introduced pupils from Archie Mbolekwa Higher Primary to Chinese Tai-Qi as well as Kung Fu.
The pupils from the school are part of an initiative called Upstart, which is run by Shireen Badat in conjuction with Grocotts Mail. Pupils choose to be part of the Upstart programme with the hope of learning more about the world around them. At the end of every month, the pupils are asked to contribute to the Upstart newspaper where they share what they have learned with the rest of the community.
For the last few sessions the Confucius Institute had with the pupils, it was decided to take things outside the classroom for a little bit of physical activity. The pupils were introduced to the basic moves of both Kung Fu and Tai-Qi and were also given a brief history of each of the activities. The pupils were also asked to invent their own "style"of Kung-Fu, which resulted in the "snake", "crocodile"and "lion"styles.
The 21st of October marked the final sessions with the pupils from Archie Mbolekwa. Although it was a heartfelt goodbye, the pupils said they would never have known anything about China if it were not for the effort and dedication of a few Confucius Institute students. With the growing relationship between China and South Africa, it is becoming more important to introduce learners of all ages and backgrounds to this diverse, complex and deeply historical country, highlighting the differences and similaries between the two cultures.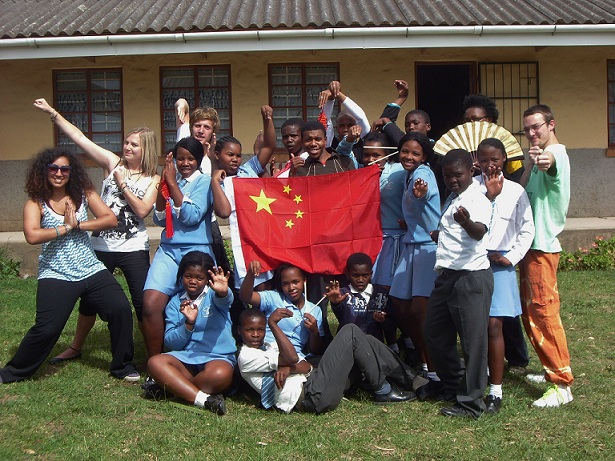 Last Modified: Thu, 27 Sep 2012 12:17:54 SAST