Charlotte Maxeke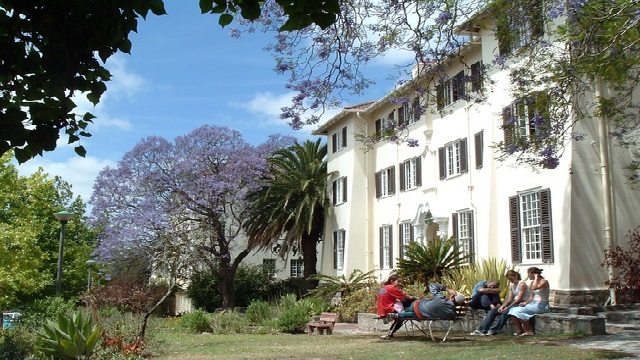 Charlotte Maxeke House in Summer
A three story building with elegant proportions and wooden shutters at the windows, Charlotte Maxeke House has been a home to students since 1921.
More important than the bricks and mortar, the residence is held together by a rich cultural diversity, lasting friendships and lively personalities that combine to create a unique and rich resonance which forms the real character of Charlotte Maxeke House.
Location
Situated in close proximity to the Library, Eden Grove, the Health Care Centre, the Campus Protection Unit and the Students Union, Charlotte Maxeke is very centrally placed. It accommodates the House Warden and 61 students. On three floors there are 57 single bedrooms with shared ablution facilities, and 2 en-suite double bedrooms.
Your Room
To see a student room click here
'Resnet'
Charlotte Maxeke House is connected to 'Resnet', the University Computer Network which enables students to connect to the Web from their bedrooms. There are also many computer labs available on campus for you to use.
Amenities
There are: a shared living room area with 2 television sets with DSTV, DVD and video recorder; an on site laundry facility, with 2 automatic washing machines and 2 tumble driers; 2 microwaves; 2 fridges.
Last Modified: Tue, 12 Jun 2018 09:01:23 SAST