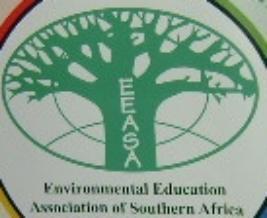 From Tuesday 11th to Friday 14th of September 2012, Rhodes University, Grahamstown will be hosting about 350 anticipated delegates registered for the 2012 Environmental Education Association of Southern Africa (EEASA) conference. Over 100 papers and workshops are slated to be presented and this 30th conference promises to be the best. Conference presenters have already received the draft programme for the conference, guidelines for their presentations, including the map of the conference venue.
The conference will commence with registration on Tuesday afternoon at the Lecture Complex on the Rhodes University campus which seats 400 people, while the conference opening is scheduled for 14h45. Each day's session will commence with keynote addresses from distinguished persons like Dr Daniel Babikwa from Uganda, Prof Jeppe Læssøe from Denmark, and Mr Mahesh Pradhan, UNEP. Other events scheduled to feature during plenary session include book launches (SADC REEP Publications; "Learning for sustainability in times of acceleration change" – Wals & Corcoran), including panel discussions.
Furthermore, there will be seven parallel sessions for paper and workshop presentations covering a range of themes with about four presenters in each session. Sustainability practices of various sorts will also be showcased with a focus on the projects that are contributing to environmental sustainability; and these are expected to be practical, engaging and interactive. Other events taking place during the conference include nine local excursions on Thursday to various fascinating sites within Grahamstown and also a cultural evening where delegates are expected to put on their local attires to represent their nationalities.
A whole lot of pre-conference activities and meetings are lined up for stakeholders from various communities of practice, these include the African Regional Centre of Expertise (RCE) capacity development and training workshop headed by Dr Abel Atiti, with other RCEs from Senegal, Nigeria, Kenya, Uganda, Zimbabwe, Swaziland, Zambia, Lesotho, Mozambique, Namibia, Tanzania, South Africa. The SADC National Network Representatives and Curriculum Directors will also be meeting. More so, the SADC REEP Evaluation team led by Dr Mukute Mutizwa will be meeting to consolidate their evaluation and the SUS programme will also meeting before the conference.
During the EEASA conference, the Environmental Learning Research Centre (ELRC) will be formally opened by the Minister of Environment and Water Affairs on Thursday 13th, by 17h30-18h30. Other anticipated persons during the opening ceremony include the Director Generals of the environmental affairs, minister's advisors, the RU Deputy Vice Chancellor, RU Deans, HOD, staff members, students, family and friends.
For more information about the conference, please visit www.EEASAConference2012.co.za