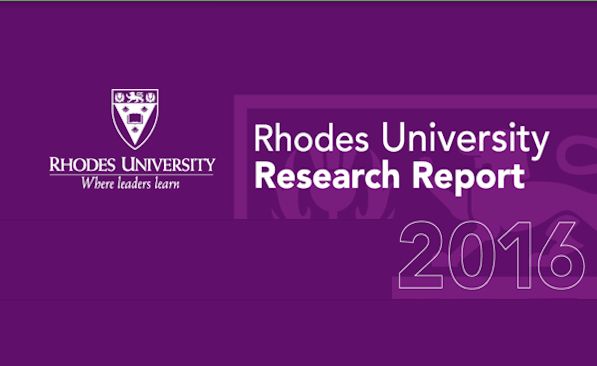 Rhodes University's 2016 Research Report captures impressive research outputs and activities by every department including that of the Environmental Learning Research Centre, situated within the Department of Education.
The report profiles the Top 30 researchers, PhD graduates from 2016, the Vice-Chancellor's Senior Research awards and more. Professor Lotz-Sisitka from the ELRC is named as one of the top 5 researchers in the university, and is also featured as the 2016 recipient of the Vice Chancellors Senior Researcher Award, with the ELRC's engaged research project 'Amanzi for Food' also receiving honours as a co-recipient of the Vice Chancellors' Community Engagement Award.
The report features the graduation of three of the ELRC's PhDs, all women researchers focusing on Education and Sustainability in Africa. From a publications' and research conference contribution perspective our research shows that ELRC staff and postgraduate produced a record of 20 peer reviewed book chapters, 10 peer reviewed journal papers, 4 peer reviewed conference proceeding papers, 11 other publications, and 46 conference contributions.
A highlight for our research in 2016 was publication of a Routledge book on 'Critical Realism, Environmental Learning and Social-Ecological Change', which features a range of studies produced by our researchers – staff, PhDs and associates. The book went on to share the Cheryl Frank Memorial Prize with the late Roy Bhaskar whose final book 'Enlightened Common Sense' was also recognized by the International Association of Critical Realism in this prestigious annual book award.