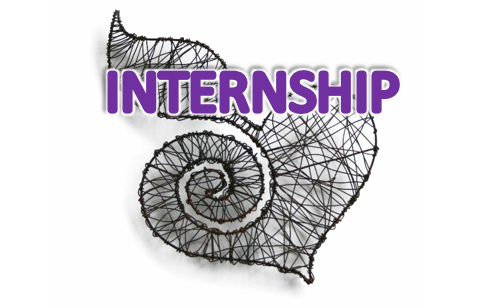 The SARChI Chair for Global Social Change and Green Skills Learning Pathways, housed in the Environmental Learning Research Centre at Rhodes University, is seeking a talented and enthusiastic communications specialist intern to support the communications function of the SARChI Chair. The internship will start in July 2020 or as close as possible to this, with a three month probation period. Should performance be satisfactory in this three month period, there is potential for renewal on an annual basis for a three year period with a post-graduate study opportunity attached to the internship (starting 2021).
The incumbent should:
Be prepared to work from the Environmental Learning Research Centre in Makhanda (i.e. must be resident in Makhanda) and have an interest in environmental and social justice issues and social learning.
Have substantial communication skills and be experienced in writing for various social media platforms: websites, facebook and twitter.
Have excellent writing and editing skills in English, especially for public audiences.
Have expertise to work with designers and website developers and have expertise in working on wordpress website platforms.
Have an interest in learning to use adobe suite for designing graphics if not already proficient with this platform.
Have capacity to interpret research and education reports and activities, and translate this information into publicly accessible information.
Be a good team worker, and be exceptionally well organized and willing to work on a complex range of projects to manage the Chair's communications which have local, national and international reach.
Have capacity to professionally interact with media platforms and outlets, academics, professional and community partnerships to develop and share information and communications requests and materials, and
Have capacity to co-ordinate, set up and run webinars for the Chair working with the administration team at the ELRC.
The intern would also be welcome to register for a Masters or PhD with the SARChI Chair and to develop the communications portfolio work into a Masters or PhD on Global Change (emphasis on environmental education and social justice) and Transformative Social Learning over a period of 3 years (i.e. the intern could research aspects of the work), should there be an interest in this and should the intern have the requisite access qualifications.
The internship will offer R10000 per month (provisional tax included). There will be a three month probation period in which the Chair will evaluate the suitability of the candidate for longer term engagement in the portfolio. The probation period can be undertaken at a distance before moving to Makhanda if required (current Covid-19 lockdown regulations will be considered in terms of movement restrictions).
Applications close on 30 June 2020. Please indicate on which date you may be able to start with the probation period in your letter of application.
Please send your application, which should include 1) a letter of motivation and CV that accurately reflects your previous communications expertise and work, together with 2) two examples of your written communications work to Ms Varonique Sias on v.sias@ru.ac.za