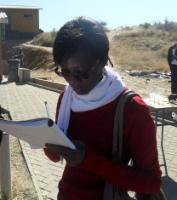 Namibia Environmental Education annual conference took place at Waterberg Plateau on the 9th May- 12th May 2013 under the theme; THINK.EAT.SAVE- Reduce your footprint. The conference was attended by over a 100 people representing different Ministrie, Non- Governmental Organisations, higher education institutions and youth groups all to show case their work that contributes to Education for Sustainable Development (ESD). The key note speaker at the conference was Dr Daniel Babikwa from Uganda. Dr Babikwa's presentation was titled: Implementation: prospects and challenges in sub Saharan African countries. His presentation was used as reference throughout the conference by different presenters, which clearly shows that a lot of ESD issues that he presented are a reality in the Namibian context. The following are highlights of some of the presentations during the conference:
AfriCat conservation - AfriCat believes in conservation through education. Their goal includes providing fun, meaningful yet realistic environmental education to learners of all ages.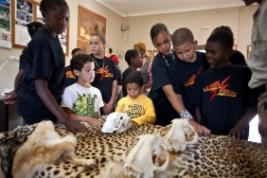 NADEET - NADEET promotes sustainable living with the aim of improving livelihoods of the rural poor and to increase self-employment opportunities. Making recycled fire-bricks is one of the common activities at NADEET.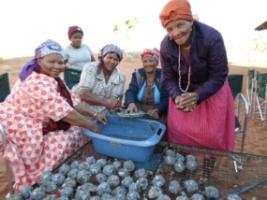 Greening the school ground: A teacher from one of the local schools in Namibia outlined how his school promotesESD practices through greening the school ground. The ESD activities at the school include seedlings production, solar cooking activities, harvest of rainwater and linking them all with the curriculum.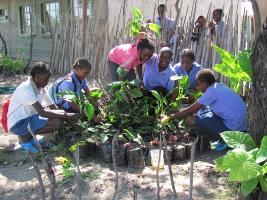 MEEP - MEEP is a Mobile Environmental Education Programme, tailored to meet Namibia's specific environmental issues. MEEP's objective is to develop a vehicle which meets Namibia's specific requirements for environmental education.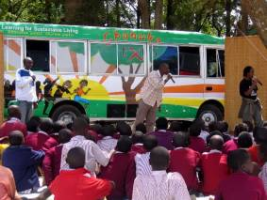 Museum Association of Namibia – the Museum Association of Namibia is a Network that crosses boundaries and encourage partnerships between different individuals and institutions that Promote and preserve Namibia cultural and natural heritage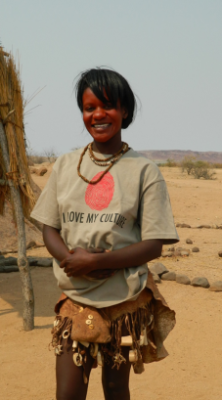 Other presentations titles were: The UNESCO ESD initiatives in Namibia; The strategic value of public relations in the environment; Sustainable development in a conflict space of nature; Use of ICTs to foster ESD processes and preparing youth for sustainable living. The conference was concluded with the discussion of the possibilities of hosting EEASA in Namibia in 2013 (which is impossible as it is currently been held in Malawi) as well as application for more RCE's in Namibia.
Article compiled by Sirkka Tshiningayamwe (sirkka.ts@gmail.com).