Renowned RWL10 Conference comes to Rhodes
Registrations are open! http://www.rwl10.co.za/registration/register
The Environmental Learning Research Centre (ELRC), Rhodes University has the privilege of hosting the 2017 Researching Work and Learning Conference in December this year. The Conference will be held from the 6th to 8thDecember, with pre-conference offerings on the day prior, 5th December 2017.
The Researching Work and Learning (RWL) conference is the leading international research conference series in the field of work and learning. Established in 1999 by researchers at Leeds University it is convened every two years. It is a critical platform for researchers and professionals to share research in work and learning, engage in dialogue with colleagues and experts from around the world, deepen their knowledge and advance the field.
Since 1999, RWL has been hosted by nine countries on four continents: England, Scotland, Canada, Finland, Australia, South Africa, Denmark, Singapore and China. 2017 will be hosted in Grahamstown by the Environmental Learning Research Centre (ELRC), Rhodes University.
The conference series is organised through the leadership of the RWL International Advisory Committee, in association with the Journal of Workplace Learning.
The Keynote Speakers for RWL10 include:
Guy Standing, who is currently a Professor at the School of Oriental and African Studies, University of London. Prof. Standing has been involved in labour research in over 25 countries and has an extensive publications record. His research work has focused on insecurities faced by workers; labour regulation and social protection; social and economic security; labour economics; labour, work and occupation; economic rights and globalisation and social protection policy. His comprehensive analysis of the global transformation of work and labour will help provide useful insights into the conference theme.
Edward Webster is a Research Professor in the Society, Work and Development Institute (SWOP) at the University of the Witwatersrand. He is the author of seven books and over one hundred academic articles. He pioneered the academic study of labour in South Africa and has produced many of the key industrial relations actors in South Africa. His most recent co-authored book Grounding Globalisation: Labour in the Age of Insecurity was awarded the prestigious American Sociological Association award for the best scholarly monograph published on labour.
Johnny Sung is the head of the Centre for Skills, Performance and Productivity at the Institute for Adult Learning in Singapore. Professor Sung is an international expert in workforce development, focusing specifically on training effectiveness and the link between skills policy and business performance. He is currently leading skills research in Singapore focused on skills utilisation and job quality; the sectoral approach to skills and performance in key industry sectors; and adult competencies and job performance. He is also a Honorary Professor at the University of Cardiff (UK) and Visiting Professor at the University College London (UK).
Annalisa Sannino works at the Centre for Research on Activity, Development and Learning in the Faculty of Education at University of Helsinki where she is currently completing a five year Finnish Academy research fellowship. She is visiting professor at Rhodes University, South Africa and at University West, Sweden. Her research is primarily focused on developing an activity-centered educational theory of transformative agency. Her work demonstrates how transformative agency can be discursively identified, supported and enhanced within communities, educational and work activities by means of formative interventions.
We invite you to visit the conference website at www.rwl10.co.za for more information, and the pre-conference offerings at http://www.rwl10.co.za/programme/pre-conference-workshops, and http://www.rwl10.co.za/programme/pre-conference-site-visits.
RHODES UNIVERSITY: ENVIRONMENTAL LEARNING RESEARCH CENTRE
SARChI Chair in Global Change and Social Learning Systems
Chair of Environment & Sustainability Education
‌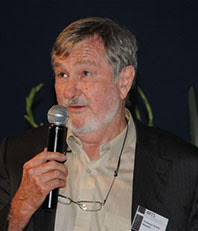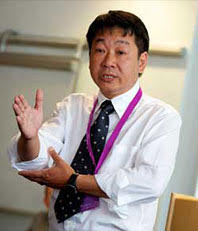 Guy Standing

Edward Webster

Johnny Sung

Annalisa Sannino


‌