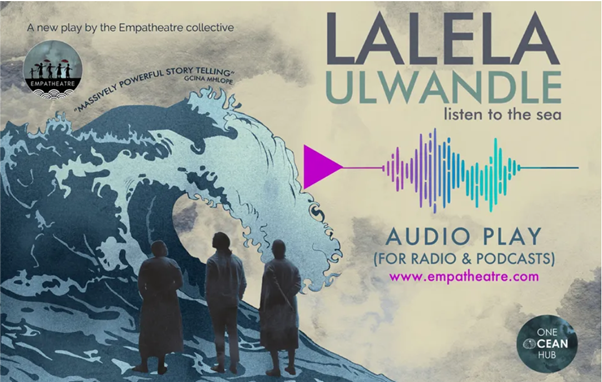 World leaders, scientists and activists are about to gather in Egypt for CoP27, the 2022 United Nations Climate Change Conference, which starts on 7 November and will last for two weeks. This year the gathering will include Rhodes staff, notably members of the ELRC's One Ocean Hub team.

Lalela uLwandle
The One Ocean Hub's award-winning Empatheatre theatre play Lalela uLwandle (Listen to the Sea) has been invited to perform at COP27! The invitation was extended by the Secretariat of the United Nations Framework Convention on Climate Change to perform in person at the Capacity-building Hub of the Blue Zone.
Lalela uLwandle explores intergenerational environmental injustices, tangible and intangible ocean heritage, marine science, threats to ocean health, and exclusion from ocean decision-making There are in fact several ways in which this performance sheds new light (and hope) on some of the well-known conundrums of climate change governance, at (but also beyond) the ocean-climate nexus.
Date: 14th November 2022,
Time: 17h40-18h40 Egypt & SA time / or 16h40-17h40 CET time
See link for more detail.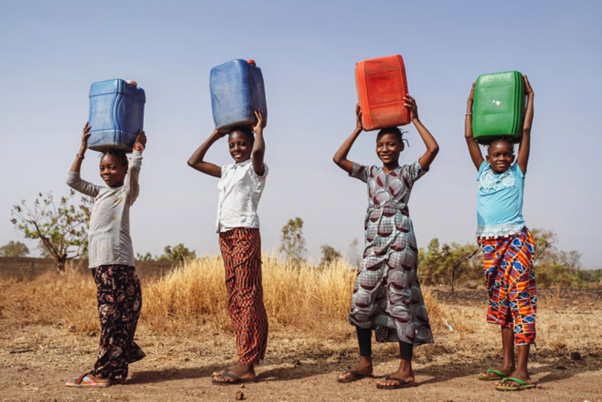 Also at CoP27, another project that the ELRC is also involved in is the Global Monitoring and Evaluation of Climate Change Education programme which will be represented and profiled at the CoP 27. The MECCE project will launch 30 new country profiles on Climate Change Education feeding into the Global Education Monitoring Report, as well as the Country Case Studies that have been established. The ELRC have been involved in producing 14 of these Country Case Studies, making sure Africa is well represented!
The ELRC have an active team of researchers who have been advancing the call and review of the International Case Studies that were selected for showcasing. In particular, we applaud and recognise our post-graduate scholars who have been working systematically on the African case studies, notably Ben Souza, Ludwig Chanyau and Sidney Muhangi. See link for latest MECCE news
Photo Credit: State and TRends in Adaptation Report 2022
Sustainability Starts with Teachers Programme
The Sustainability Starts with Teachers Programme, which is a flagship regional programme for ESD in Teacher Education being implemented across 11 southern African countries in partnership with UNESCO's Regional Office for Southern Africa and Rhodes University, is also profiled as a best case study in the Global Centre on Adaptation's report that will be shared at the CoP 27. This report states that "More education is correlated with strengthened adaptive capacity and reduced climate vulnerability. Climate change education is vital to the development of climate literacy, which itself is vital for improved adaptation. Education also helps to build a breadth of green skills to fuel a just transition to green jobs prof adaptation and resilience for all of Africa".
The SST course was profiled under one of the priority areas in the Global Adaptation Centre's report on 'State and Trends in Adaptation' which argues for investing in a climate-adapted education workforce, meaning we should invest pro-actively in climate change education for our teachers.

Photo Credit: Sustainability Starts with Teachers
Just Transition in South Africa
A key issue being discussed at the CoP 27 is climate financing, and here were recognise one of the ELRC's long standing collaborators and PhD scholars Mike Ward, who has been working with the Global Climate Investment Fund and the Presidential Climate Commission on planning for the climate financing necessary to fund a Just Transition in South Africa, in full recognition of the complexity of these deliberations!!.
The ELRC and associates have contributed to some of the background work on skills for a just transition. All of the consultations in the Presidential Climate Commission on a Just Transition in South Africa have pointed to the importance of skills development, which includes addressing skills needs for transitioning of key value chains such as the shift from internal combustion engines to electric vehicles - likely to have a huge impact on the Eastern Cape economy, to advancing clean energy and expanding the Eastern Cape capacity for wind energy production, and improving climate resilient agricultural practices in the province.


We await to hear the outcomes of the CoP 27, in anticipation that it will deliver some more robust outcomes for a more climate resilient future than in previous events of this nature.
Source: Prof Eureta Rosenberg and Prof Heila Lotz-Sisitka