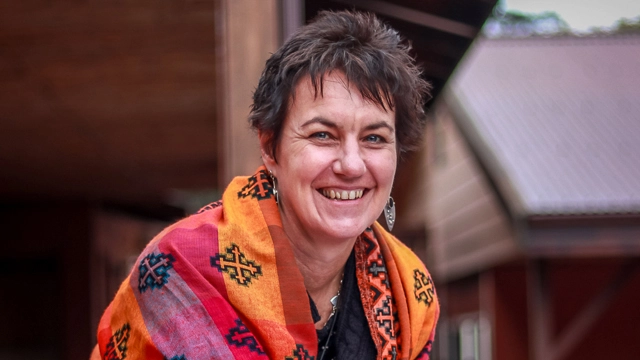 Two academics from Rhodes University, Distinguished Professor at the Environmental Learning Research Centre, Professor Heila Lotz-Sisitka and Computer Science Lecturer Dr Dane Brown, were inaugurated as Members of the Academy of Science of South Africa (ASSAf) at the annual Awards Ceremony. The two academics were among the 29 scholars and scientists that ASSAf inaugurated.
ASSAf has, as its core function, to honour the country's most outstanding scholars by electing them to Membership of the Academy. Its Members are drawn from the full spectrum of disciplines. New Members are elected each year by the full existing Membership. Membership of the Academy is a great honour and recognition of scholarly achievement. Members are the core asset of the Academy and give their time and expertise voluntarily in the service of society. The 29 new ASSAf Members bring the total Membership of ASSAf to 659.
ASSAf was inaugurated in May 1996. It was formed in response to the need for an Academy of Science consonant with the dawn of democracy in South Africa: activist in its mission of using science and scholarship for the benefit of society, with a mandate encompassing all scholarly disciplines that use an open-minded and evidence-based approach to build knowledge.
ASSAf thus adopted in its name the term 'science' in the singular as reflecting a common way of enquiring rather than an aggregation of different disciplines. Its Members are elected based on a combination of two principal criteria, academic excellence and significant contributions to society.
The Parliament of South Africa passed the Academy of Science of South Africa Act (Act 67 of 2001), which came into force on 15 May 2002. This made ASSAf the only academy of science in South Africa officially recognised by the government and representing the country in the international community of science academies and elsewhere.
Rhodes University Vice-Chancellor, Professor Sizwe Mabizela congratulated the two academics and thanked them for flying the Rhodes University flag high.