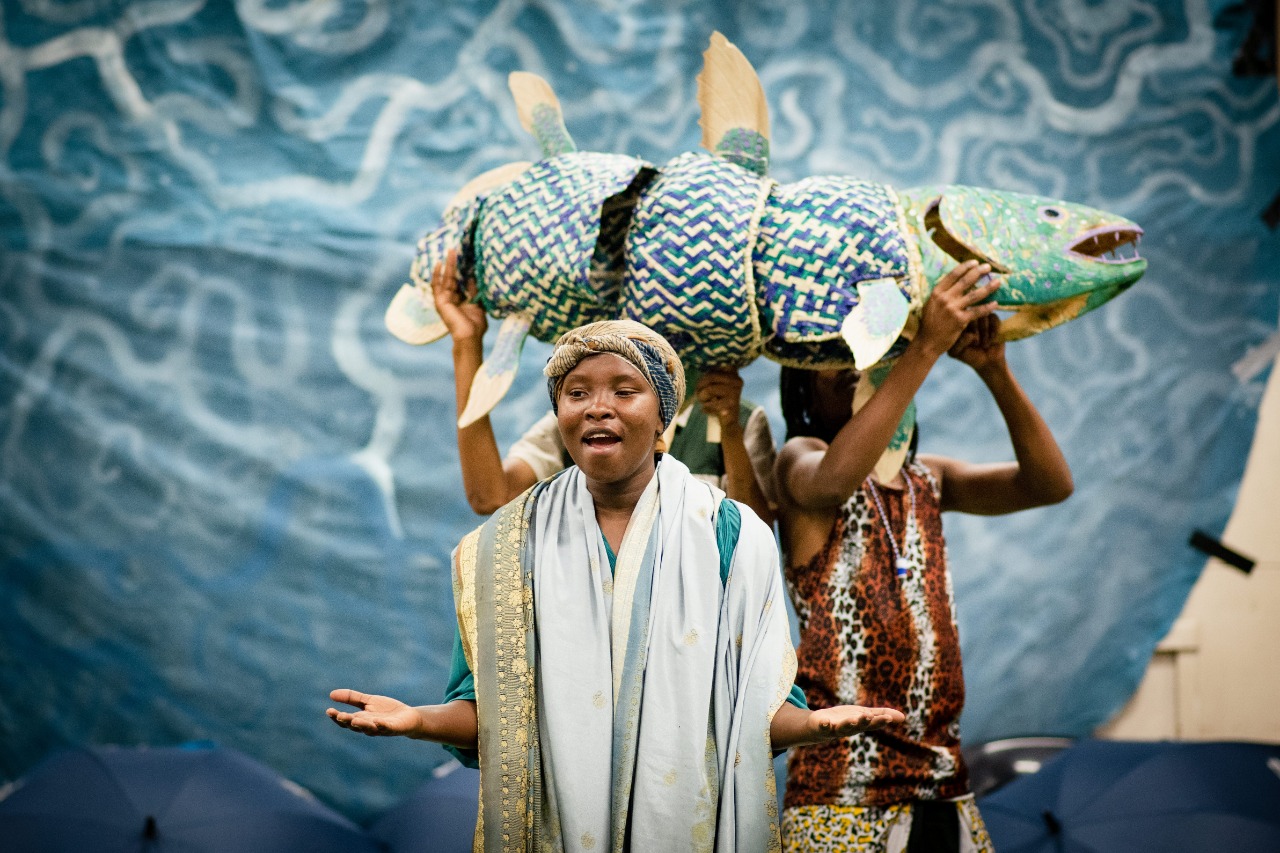 Much of this news first appeared on the One Ocean Hub blog - https://oneoceanhub.org/news-and-blogs/:
The ELRC One Ocean Hub team will be travelling to the headquarters of the FAO in Rome in March, to facilitate a workshop with FAO officials about arts and solidarity network based approaches to participatory governance with small scale fishers. The Empatheatre production 'Lalela Ulwandle' will also be performed for a strategic audience of global fisheries governance specialists in Rome.
The Empatheatre team (that recently performed at COP27) has embarked on a new project with 13 young artists (Mbazwana Creative Arts) in northern KwaZulu-Natal region. The project, titled 'Umkhosi Wenala' aims to create an innovative participatory decision-making space where rural youth can have a voice in the creation and management of Marine Protected Areas that currently exclude cultural, spiritual and other local perspectives, concerns and questions. This play will be touring in Kwazulu Natal in September 2023.
Through the Coastal Justice Network, the ELRC One Ocean Hub team along with partners at NMU CIPSET (Centre for Post School Education and Training), Durban University of Technology and UCT Environmental and Geographic Science, will continue to facilitate solidarity learning and action with small scale fishers around the coastline. In the Eastern Cape, we are focussed on supporting small scale fishers in strengthening their co-operatives, to ensure that they are able to fulfil their members' visions of being able to practice and pass on their traditional livelihoods, generate a decent income, and play a role as ocean custodians; defending their ocean from the onslaught of extractive activities ushered in under the banner of the 'Blue Economy', most pressingly oil and gas exploration in the Eastern Cape; and supporting small scale fisher led approaches to bottom-up ocean governance.
Congratulations to One Ocean Hub ELRC researcher Buhle Francis for being awarded an EARTH scholarship by the British Council Scotland. The scholarship will support Buhle to undertake research at the University of Strathclyde (UK) from April-July 2023. Her research project is titled "Grandmothers of the Sea – Protecting Women's Rights through Art and Fair Benefit-sharing from seaweed harvesting in the face of climate change."