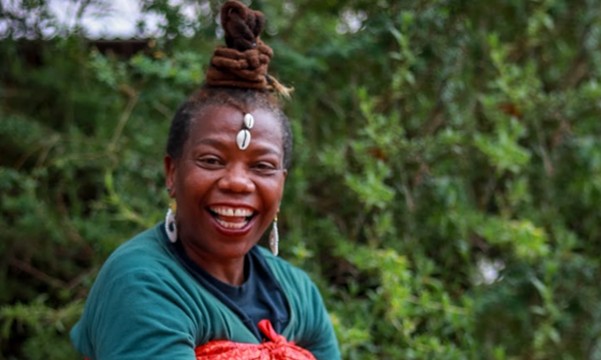 I am not a lone wolf
Dr Sibongile Masuku affectionately referred to as 'mother' has from a young age had a passion for indigenous knowledge, culture and heritage and its subsequent preservation. Through her booklet series titled Ingenious Knowledge she gave evidence that:
our indigenous knowledge sits at the same table as the so-called label conservation knowledge
Bringing to the understanding that
We don't do social science for its own sake, its about people, with people, for people- to give us a better understanding about who we are as a society and where we're going'
Dr Sibongile Masuku, a senior lecturer in Heritage and Culture at Mpumalanga University has over the years established an extensive career in Heritage and Culture and is considered to be one of the leading experts in the field in South Africa and the SADC region. Dr Masuku's past experience includes working for the African World Heritage Fund, CEO of the South African Heritage Resource Agency, Director for Heritage at the National Department of Sports, Arts and Culture, and South African National Parks Coordinator.
Masuku continues to invest in the preservation of Heritage and Culture and bringing the margins to the centre of discussions. Advocating for plurality of understanding and acknowledgement in that
our cultural practices and traditions are also a part of these places. Sustainable use is not just about protecting plants or animals; it's about our total connection to over environment
This work over the years continues to be rooted in collaborations and partnerships that bring new voices into this space, especially that of the youth, with the aims of
to teach, to co-learn and to co-produce knowledge that is reflective of our environment. We must work together.
Dr Masuku has recently been appointed by the Minister of Sports, Arts and Culture, Mr Nathi Mthethwa, as the National Chairperson of the Culture Thematic Area to the South African National Commission for UNESCO and has been tasked to oversee activities and work in the following key areas: Education, Natural Science, Culture, Communication, Information, and Social and Human Science. The Commission's work in accordance with the UNESCO PROTOCOL aims to coordinate and integrate UNESCO activities in South Africa through bilateral and multilateral partnerships with state institutions and civil society organizations with aims of advancing.
Dr Masuku also serves as an advisor in the Department of Sport, Arts and Culture Ministerial Committee on Indigenous Knowledge and Living Treasurers, Chairperson of the Amazwi National Museum of Literature, and Council Member for Nelson Mandela Museum.
Going forward Masuku says:
I am extremely looking forward to working with young researchers looking at traditional healing and healers as it pertains to training. The training of healers is a very much under researched area. So the work of decoloniality and indigenous knowledge learning continues.
Dr Masuku holds a PhD in Environmental Education and MA in Environmental (Cum laude) from Rhodes University, an MA in Leisure Studies from Vrijie Universitieit, Brussels and a BA in Humanities from the University of Swaziland.