Services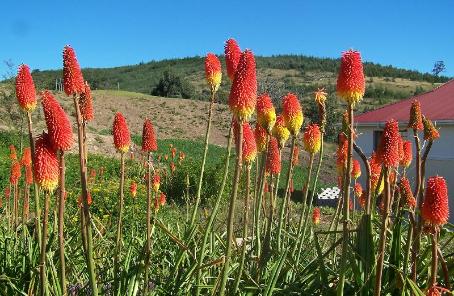 Maintaining a beautiful campus
The Grounds and Gardens Section carries out maintenance (and certain development) of the grounds and gardens of the University, including sports fields.
View the Grounds and Gardens Services A-Z
A summary of services below (alphabetical order):
Animals: addressing concerns regarding feral cats, hunting dogs, moles, monkeys, rats and other wild animals.
Awning supply: awning erection and dismantling (pre-booking essential).
Borehole supply line construction and maintenance.
Disabled parking facilities: demarcation of disabled parking bays.
Drain (storm water) clearance.
Fencing & gates: installation and maintenance of fences, gates and garden walls.
Feral cat concerns.
Flower beds: see gardens maintenance.
Gardens maintenance, mowing lawns, irrigation (limited to essential areas), trimming hedges, pruning trees and shrubs, weeding, replacement of dead shrubs and flowers, removal of dead branches from trees, general tidying of vegetation, removal of garden refuse, and landscaping (where not included in the contract when new works are undertaken).
Grounds and gardens maintenance: see gardens maintenance.
Irrigation: Due to limited water resources in the catchment, this is limited to essential areas (e.g. newly planted seedling beds).
Monkeys on campus.
Mowing of lawns and sport fields is carried out as per schedule.
Parking bays: demarcation of parking bays, including disabled parking facilities.
Pavements construction and maintenance.
Planting of attractive and hardy indigenous species that are better adapted to local climatic conditions.
Recyclingcollection by Masihlule Project truck on WEDNESDAYS.


Waste Collection Points on campus

Roads construction and maintenance.
Snake removal: emergency removal of snakes on campus.
Sport fields maintenance.
Street cleaning: sweeping of streets, paths and unroofed areas and removal of wind-blown litter.
Storm water drain clearance.
Walls: installation and maintenance of fences, gates and garden walls.
Waste bins: emptying of dust-bins at collection points, removal of rubbish, refuse and kitchen waste from such collection points.
Waste collection from Waste Collection Points on campus (Halls, Kitchens and certain University accommodation).
After hours or week-end emergency services are generally not provided.
More info
Contact: RU extension 8240/1, grounds(at)ru.ac.za

Manager: Mr Philip Crous, RU extension 7209, p.crous(at)ru.ac.za

Map: search "Grounds and Gardens" at www.ru.ac.za/static/campusmap/

Searching for info? Go to the Search Box (top right side of this page)

Maintenance requests: authorised staff may submit an ONLINE REQUISITION
Return to the Grounds and Gardens front page, or go to the Rhodes University Facilities Management front page.
Last Modified: Tue, 20 Jun 2017 11:47:47 SAST


-->