Facilities
‌Calata House:
Common Room: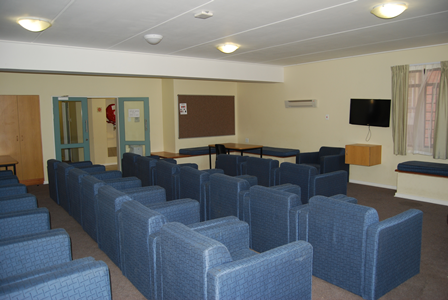 Common Room: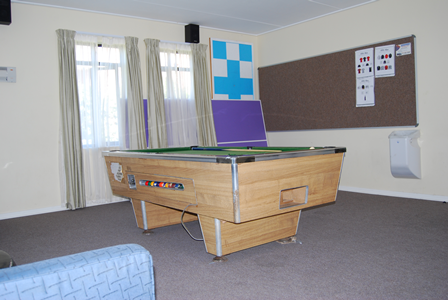 ‌Student Bedroom: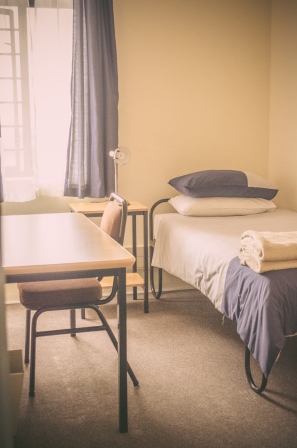 Student Bedroom: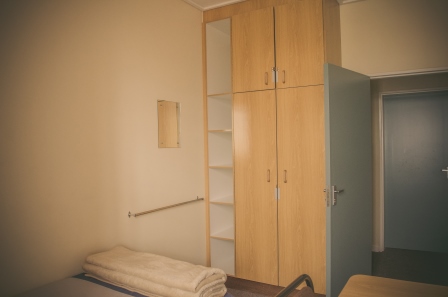 Communal Bathroom: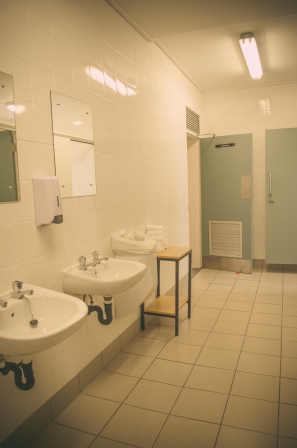 Laundry:

‌‌The 87 student rooms in Calata House are carpeted and have the following in them:
a single bed and mattress,
a bedside cupboard,
a mirror,
a study table and chair,
a bookcase,
a desk lamp,
a wardrobe,
a notice board
a wall mounted bar heater and
a waste paper basket.
Linen is provided to the students by the Housekeeping staff- a sheet, a duvet and a duvet cover, a blanket, two pillows and two pillowcases. Students can bring their own linen but they are then responsible for the laundering.
Students can connect to the internet as there is wifi throughout the residence and can get I.T support from a fellow res student, the Student Networking Rep, in this regard. There is also Wifi in most of our Dining Halls on Campus.
The residence has a laundry area with washing machines and tumble dryers. There are also two common rooms with televisions which have some DSTV channels available. There are two small kitchen facilities supplied with a communal microwave and fridge.
Bathrooms are available on each corridor and have a few toilets and shower stalls in each.
‌
Last Modified: Tue, 09 Feb 2021 10:34:29 SAST