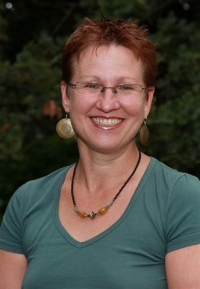 Home Institution: Stellenbosch University, South Africa‌
Host Faculty: Faculty of Law
Period at Rhodes: Semester 1, 2014
Link to Biography
Press Release: EC leads in human rights litigation
Date Released: Wed, 30 July 2014 08:00 +0200
SOME of the most important and extraordinary innovations in socio-economic rights litigation were pioneered in the Eastern Cape, says internationally renowned law Professor Sandra Liebenberg.
These innovations were significant for South Africa and in a broader global context, she said in a public lecture at Rhodes University this week. Liebenberg holds the H F Oppenheimer Chair in Human Rights Law at Stellenbosch University and is also a distinguished visiting professor at the Rhodes law faculty. Liebenberg said litigating socio-economic rights at the best of times was difficult.
"Doing so in the context of the Eastern Cape is exponentially harder due to the deep levels of poverty, administrative dysfunction, and the barriers to community organisation and public interest lawyering created by dispersed, largely rural communities and poor infrastructure." Despite these barriers, she said it was ironic that the most important innovations in socio-economic rights litigation had been pioneered in this province.
Access to courts had been broadened through the pioneering of the class action and innovative remedies and strategies for securing compliance with court orders. While the constitution made provision for class actions, there was no regulatory framework governing the processes and procedures for bringing one. That was until 2000 when the Legal Resources Centre (LRC) in Grahamstown joined forces with tens of thousands of disabled Eastern Cape pensioners to successfully challenge the en-masse cancellation of their disability grants.
"The pioneering Eastern Cape judgment in this case laid the foundations for class actions in our constitutional era. "
They are now proceeding on a range of issues throughout the country, including another class action being pursued in the Eastern Cape with the LRC on behalf of some 90 Eastern Cape schools." This case revolved around the filling of vacant teacher posts and the reimbursing of millions of rands to schools that had been forced to foot the bill for teacher salaries.
"Class actions are now firmly entrenched as an indispensable vehicle for public interest litigation in our constitutional democracy." She said collaborative work between Eastern Cape communities, NGOs and public interest lawyers had played a leading role in expanding the frontiers of legal procedures to enforce socio-economic rights and this had global significance.
"The innovations in socio-economic rights litigation in the Eastern Cape are in the context of global interest in how socioeconomic rights litigation could advance the interests of poor and marginalised communities through mobilisation and organisation."
Liebenberg said if socio-economic rights were to be real and meaningful to the poor, it was fitting that the frontiers of socio-economic rights litigation were constantly tested and expanded in the Eastern Cape "It is this province that has borne the historical brunt of colonial expansion and apartheid separate development policies," she said.
"It is in this cauldron of entrenched social deprivation and administrative dysfunction that new tools are being forged for vindicating the rights of the most marginalised."
By Adrienne Carlisle
Source: Daily Dispatch
Last Modified: Wed, 02 Sep 2020 10:22:21 SAST