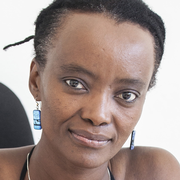 Being a Mandela must come with a host of complications. But it can also bring money, fame and status — more so if you have mastered the concept of brand value. Two of Nelson Mandela's grandchildren appear to comprehend the value of harnessing star power. Zaziwe Dlamini-Manaway and Swati Dlamini feature in their own "reality" TV show, Being Mandela. The two told Destiny magazine that Mandela had advised them: "The Mandela name is your name too and if you do things with integrity and respect, I will be happy."
While there are presumably many Mandelas that we never hear about, who are getting on with their lives, working to put food on the table and educate their kids, any controversy associated with the family is likely to generate news.
And so it was when reports surfaced over the past two weeks that Mandela's daughters, Zenani and Makaziwe, have gone to court to have advocate George Bizos, Minister of Human Settlements Tokyo Sexwale and attorney Bally Chuene removed as directors from companies associated with Mandela.
A public spat over Mandela's inheritance, while he is still alive, is downright undignified. It's too much even for Mandela's eldest grandchild, Mandla Mandela, himself no stranger to controversy. He told the Daily Dispatch: "I did not expect it would be Dalibhunga's (Mandela's praise name) own children who did not protect his dignity."
Of course, the Mandelas are not the first "struggle royalty" to undergo a public fight over money. It seems to be par for the course when a protagonist's history of struggle becomes monetised, as it often happens in a society where the mere act of being a "celebrity" is viewed as an accomplishment. The children of Martin Luther King spent years litigating against one another over their father's estate. The only difference was that this central figure in the African-American freedom struggle and his wife, Coretta Scott King, were already in the grave and were spared the indignity.
As the saying goes, "where there's a will, there's a relative". But nothing quite prepared me for the vitriol that Tukwini Mandela, another granddaughter, directed at Bizos. "Please have the decency to behave as an elder if you care for my grandfather and his name, which catapulted you into undeserved stardom," she wrote in a public letter.
Undeserved?
"You and your peddlers of falsehood have spent the whole of last week casting aspersions on my family, spreading blatant lies and innuendo, hoping that a trial through the media will deter us from defending our name and legacy."
Just who is "defending" Mandela's name and legacy — and who is besmirching it?
According to news reports, Tukwini Mandela specialises in marketing wine. Bizos has spent his entire adult life working for human rights, including defending Tukwini's grandfather, Govan Mbeki, Walter Sisulu and others at the Rivonia trial. Nadine Gordimer has remarked that Bizos is "a man whose deep humanity directs his life".
I must declare a bias. I met Bizos several years ago at his modest offices at the Legal Resources Centre, which he helped to found. It had to do with the case of my brother, an underground Umkhonto we Sizwe operative who went missing in 1987. The low-level cops who appeared at the Truth and Reconciliation Commission lied about his disappearance and presumed murder.
After the commission granted amnesty to these men, Bizos took up our case with professionalism and empathy. He interviewed potential witnesses, including the notorious askari, Joe Mamasela, and prepared an extensive file, which was handed over to the Department of Justice in case the state ever decided to pursue prosecutions (which it has not).
Bizos continues to defend the rights of the little guy, as shown by his penetrating questions to police at the Marikana commission.
His record speaks for itself. But perhaps even such a giant in the struggle for human rights and dignity needs someone to speak up when avarice and ignorance stalk the land.
Written by: Palesa Morudu
Picture credit: Business Day
• Morudu writes from Cape Town.This article was published on Business Day.