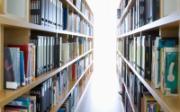 On the face of it, a determination by the University of Kwa-ZuluNatal to compel its students to learn isiZulu in their first year is a perfectly reasonably goal.
Too few (though mainly too few white) South Africans speak isiZulu, the most widely spoken indigenous language in the country.
But like all good ideas, this one might come with its own unintended consequences. Initially, students considering doing degrees at the university's Durban or Pietermaritzburg campuses might be put off applying if they are forced to complete a course they do not wish to study.
This would conceivably affect mainly prospective white and Indian students or, put another way, those students statistically best able to pay their own way through university. So the UKZN might have to do with a little less money to start with.
Then, assuming the university is able to compel its entire first year intake to study isiZulu, does it have enough qualified academic staff to teach them? It is not a big university but it cannot automatically be assumed that it is well managed now, let alone when it attempts a feat of academic engineering such as this.
The problem, of course, lies in the fact that indigenous languages are not being taught in schools, as they should be. While it is almost impossible now to escape English, every school in the country ought to be equipped to offer instruction in a second language other than Afrikaans. But they are not.
The supply of teachers of isiXhosa, isiZulu, seSotho and other languages is pitiful and there is no evidence to suggest that the State is doing anything to improve matters. In fact, nothing better illustrates the failure of an interventionist state than the quality of education in South Africa; the government simply does not have a clue about how to proceed. With the greatest respect to speakers of Afrikaans, it is just crazy that it is easier to access at urban schools than isiZulu or isiXhosa.
Privately-run schools, incentivised to produce speakers of indigenous languages, would turn out Zulu-speaking white children in the thousands.
While we can applaud the UKZN for its vision, it is accompanied by a creeping certainty that we have gotten the language conundrum badly wrong. Humans learn to speak and think when they are very young.
Picture credit: Business Day
This article was published on Business Day.