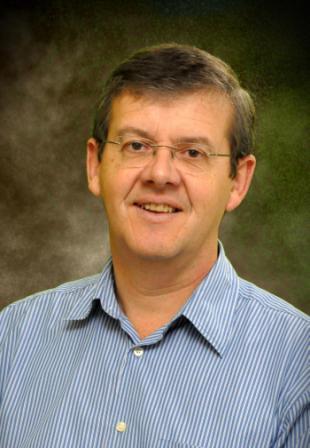 Commentators who believed substantial structural changes in government spending and revenue would be needed for the 2013-14 budget to provide evidence of the government's commitment to achieving the goals of the National Development Plan (NDP) will be disappointed.
While Pravin Gordhan spoke at length about the NDP on Wednesday, he warned we must look to a realignment of government spending and the fruits of future growth, not additional spending, for the achievement of its objectives.
The lack of new spending is because "national development must be coupled with fiscal sustainability, which ensures that the progress we make will not be interrupted or reversed".
The budget arithmetic shows there was little space to spend more without endangering fiscal sustainability. This is because the higher than expected deficits of the past few years have increased government debt to 40% of gross domestic product (GDP) — from 23% in 2008. The increase means interest payments on debt will rise from 7.6% of total government spending in 2009 to 9.5% of spending this year. The scope for more useful government spending is being squeezed by higher interest payments caused by previous deficits.
The squeeze is being made worse by revenue shortfalls. Previously, the Treasury was usually able to meet its deficit targets even when expenditure exceeded what was budgeted. In 2005-07, deficits each year were much lower than forecast. This was because revenue exceeded what was projected, thanks to extraordinary improvements in the efficiency of tax collection.
Last year, however, weaker than expected economic growth and the collapsed profitability of the mining industry meant a revenue shortfall of R16.2bn. The shortfall produced a deficit of 5.2% of GDP, compared with the budgeted 4.6%. The revenue shortfall constrains projected spending and revenue in 2013-14. The present budget again reduces the deficit to 4.6% of GDP. To achieve this goal, Gordhan had to cut spending by R10.4bn from what was planned. Total spending is nonetheless expected to rise by 9.1% — much more than inflation.
Revenue is projected to rise by 11.6% in 2013-14, helped by a hoped-for return to profitability of mining. The largest share of increased taxes is, however, expected to come from individuals, whose tax contribution rises 14.4%. This will damp the spending of consumers, who are already hard pressed by higher electricity and petrol prices.
Clearly Gordhan is concerned about the reliability of these future tax projections, hence his announcement of a tax review, as well as measures to "protect the tax base and limit the scope for tax leakage and avoidance".
The limited scope for new government spending means that the focus must shift to achieving more from existing spending — increased efficiencies and reduced wastage and corruption. Gordhan emphasised the need to get the economy growing again.
He noted that an economy that grows 5% a year for 20 years will double government revenue. This means that "major infrastructure projects and new policy initiatives such as national health insurance and expanded vocational education will be affordable with limited adjustments to tax policy".
"But if growth continues along the present trajectory, substantial spending commitments would require significant adjustments in revenue and reductions in other areas of spending," he warns.
Higher growth, he says, cannot be achieved by government's infrastructure investment drive alone. It requires "a significant increase in private-sector investment and competitiveness … in the wider economy: agriculture, manufacturing, tourism, communications". This requires increasing business confidence at a time of global uncertainty.
The NDP can play a critical role in helping rebuild such confidence in South Africa. The NDP, Gordhan says, seeks to unite South Africans "around a common vision: it proposes a social compact to reduce poverty and inequality, and raise employment and investment, recognising that progress towards a more equal society requires shared efforts across the public and private sectors".
If the NDP can help achieve such a vision, this will do more to realise its social and economic objectives than the reshuffling of expenditure and revenue in the budget can ever do.
• Gavin Keeton is with the economics department at Rhodes University.