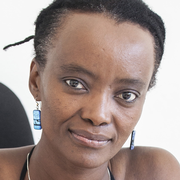 Cape Town has been my home for nine years. A few weeks ago, when I took the dog to the vet, the stand-in doctor kept asking where I was from. Cape Town, I said. "But you weren't born here," she said. I concurred, saying that I was born in the lovely township of Mamelodi. As I left the vet's rooms, I wondered how long it would take me to be "from" Cape Town.
This came back to mind when I saw a tweet on Human Rights Day from Congress of South African Trade Unions (Cosatu) general secretary Zwelinzima Vavi that the "Democratic Alliance (DA) continues its campaign to appropriate struggle history and symbols. Was lying (sic) wreaths in Sharpeville this morning", which was "very clever electioneering". Neil Coleman, Cosatu strategies co-ordinator, added that it is "utter hypocrisy for DA to try steal resistance heritage, when it still defends apartheid socioeconomic underpinnings".
Now there is nothing wrong with challenging the DA on its political orientation or economic policy, just as there is nothing wrong with challenging the politics of the African National Congress (ANC). Such is the stuff of democracy. But at what point does the "struggle history" become a shared national heritage? When generations of South Africans who happen to be white fade away?
Is the national spokesperson of the DA, Mmusi Maimane, not entitled to commemorate Sharpeville? Should schools be teaching our children that only supporters of the liberation movement (in fact, only the Pan-Africanist Congress!) should lay wreaths at Sharpeville on Human Rights Day? Does former Eastern Cape premier Nosimo Balindlela cease to celebrate Sharpeville now that she is a member of the DA? Should opposition parties even be singing the national anthem?
The ANC includes in its cabinet and parliamentary benches quite a few people who lived a comfortable existence in the National Party universe — or were active proponents of apartheid — who scurried to the ruling party when their comfortable sinecures evaporated. Do they get a special ANC passport?
We can go on with this absurd logic or get real.
The notion that opposition leaders and supporters cannot lay claim to South Africa's history of struggle is flawed. It goes against the Freedom Charter, which declares that South Africa belongs to all who live in it.
It is worth remembering what the ANC said in Parliament at the adoption of the constitution on May 8 1996. Speaking for the ruling party, then deputy president Thabo Mbeki remarked that the "constitution whose adoption we celebrate constitutes an unequivocal statement that we refuse to accept that our Africanness shall be defined by our race, colour, gender or historical origins. It is a firm assertion made by ourselves that South Africa belongs to all who live in it, black and white…. It provides the opportunity to enable each one and all to state their views, promote them, strive for their implementation in the process of governance without fear that a contrary view will be met with repression…. It rejoices in the diversity of our people and creates the space for all of us voluntarily to define ourselves as one people."
Surely then, to have South Africans getting out in numbers on Human Rights Day to commemorate Sharpeville and declare there must be no more Marikanas, or no more violence against women, must be progress? Despite deep political differences, we can build a thriving nonracial democracy.
Leaders should choose their words carefully. Implying that one's political opponents are "thieves of our history" could easily lead to unintended consequences, like the creation of no-go areas.
Between 1861 and 1865, US president Abraham Lincoln, a Republican, led the Union forces in a civil war against the Democrat-led, slave-holding Confederacy. After a war that cost an estimated 670,000 lives, the Confederacy was defeated, slavery was abolished and reconstruction began. No US federal holiday specifically celebrates the end of slavery, though many states commemorate these events. Now imagine the Republicans accusing the Democrats of "stealing" their history of opposing slavery.
Long live Human Rights Day for all.
Written by: Palesa Morudu
Picture credit: Business Day Live
This article was published on Business Day Live