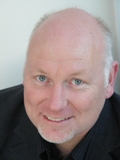 THERE is little doubt that South Africa, as host country of the Brics summit in Durban today and tomorrow, will grasp the opportunity to project itself as an emerging economy and take pride in its association with this prestigious club.
Big international events such as this provide a strategic platform to boost the country's international image, and the summit will be a shiny affair. Hosting the summit will cost Durban ratepayers an estimated R10 million. Costs include banners, flags and branding material to impress visitors.
Minister of International Relations and Co-operation Maite Nkoana-Mashabane, under whose tenure the country was accepted as a member of Brics (Brazil, Russia, India and China), holds the view that this membership is a foundation for the country's growth, and for economic regeneration of the continent.
Despite what is an obvious opportunity for South Africa to bask in the glory of its partners in an economic alignment that signals major shifts in geopolitical power, its membership of the Brics club, and the Brics alignment itself, is not without controversy Critics have pointed to the fact that South Africa's economy is tiny in comparison with other Brics partners, especially that of China.
South Africa might be the economic leader on the continent, but some argue that countries like Mexico, South Korea, Turkey and Indonesia would be more deserving of a place in the alignment. Furthermore, the huge internal inequalities in South Africa militate against a hasty celebration of its economic growth path and sustainability, and for some observers, the Brics summit will be unlikely to provide any tangible outcomes in this regard.
The Brics alignment itself has also been viewed with scepticism. Critics point to the disparities in economic size and growth between the partners, the vast differences in their political and economic systems and the frictions within this group that might be masked by the grouping together in a "catchy acronym" of emerging states, but might be likely to increase rather than go away For Africa, however, the Brics alignment might have far-reaching implications.
In a paper, Ian Taylor, professor in international relations and African politics at St Andrews University in Scotland, forecast that the interaction of the Brics countries with Africa was likely to be a "major aspect of the continent's international relations for the foreseeable future".
This interaction might free Africa from older, post-colonial relationships with Europe and the US, but if appropriate development policies were not developed, the continent's dependency on external powers might just be diversified rather than improved, he warned. Already, we can see how this increased interaction between Africa and its different Brics partners is playing out in the media sector.
Recent studies of media content in South Africa have shown a preference for India and China when it comes to coverage of Brics countries, with China dominating coverage. This might be because the relationship between Africa and China has not only been the one with the most impact (China being the biggest country trade partner of Africa), but also the most controversial.
The motives behind China's involvement on the continent have often been questioned - for instance, whether the investment should be seen as a new form of cultural imperialism or exercise in "soft power" - and the extent to which it will influence domestic and foreign policy in its beneficiary countries.
Content analyses of media coverage over recent years have shown that South African media have a cautiously optimistic attitude towards China's involvement. Although xenophobic and simplistic stories denouncing Chinese investment do appear, coverage on the whole can be seen to be balanced.
Some observers have argued that China's increased media presence in Africa might be seen as a way to influence opinions on the continent and present a positive image of China to counteract negative stereotyping and fear mongering in African media.
Findings from a recent questionnaire sent to senior journalists and editors at influential South African media (including major newspapers like Business Day, Mail & Guardian, The Star, The New Age and City Press as well as the broadcasters SABC, e.tv and CNBC) suggest a similar cautiously optimistic view of the Brics alignment.
Most editors think South Africa's inclusion in the Brics alignment is a positive development, as it gives the country a seat at the big table of emerging powers, although editors are not blind to the fact that South Africa does not belong in the Brics group on the strength of its economy When asked which of the countries in the Brics group are the most important to cover, editors show a clear preference for China, with some highlighting Brazil and India as well.
On the whole, the relationship between South Africa and China is viewed circumspectly by editors. One respondent pointed to the fact that both "yellow peril" discourses as well as "boosterism" approaches might miss what is really happening. Several editors report that their view of China has changed over time.
One response captures this ambivalence neatly: "My views have changed from suspicion to seeing China as a pragmatic actor working in different ways with better results and growing its economy "I don't think China is trying to colonise Africa. China needs Africa. (It is a) multifaceted country (that has) changed a lot in last 20 years and holds lessons.
(China) is not a benign force coming into the country (It) has self-interest at heart. (But) South Africa has to do the same." Asked what aspects of the relationship between South Africa and its Brics counterparts would be of most interest to their readers, there is a clear preference for trade, industry and business topics.
But editors also see their readers as being interested in the domestic political dimensions of the relationship — the ANC's "fascination with China", for example — and in larger geopolitical issues, such as how the relationship will influence South Africa's positions at the UN.
Editors largely agree that while Brics is not a partnership of equals, there are benefits for South Africa from membership. But there are also several points on which the editors disagree, such as whether the benefits for South Africa are primarily political or economic.
The debate about the role that South Africa — the "adopted child" of the Brics group, as one journalist put it — will play in the Brics group seems to have only started. The summit will provide further impetus to this evolving debate. Studies of media content in South Africa have shown a preference for India and China when it comes to coverage Herman Wasserman is professor and deputy head of the School of Journalism and Media Studies at Rhodes University.
EMERGING POWERS: Senior journalists and editors in South Africa seem cautiously optimistic about the Brics alignment, says the writer.
HERMAN WASSERMAN
Source: The Star